Dubai
This Dubai Based Curvy Model Has Just Opened Paris Fashion Week And The Pictures Are Gorgeous!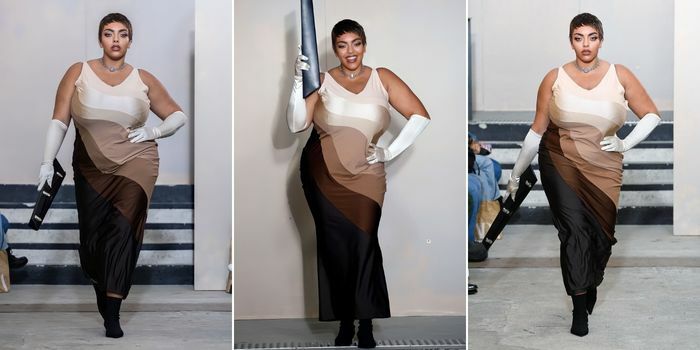 We know really well that representation truly does matter. And there's no better place to start it than at the Paris Fashion Week.
That's exactly what one of Dubai's first curvy models and a major body positivity ambassador is doing.
Ameni Esseibi @ameniesseibi just opened at the Paris Fashion Week SS23 with the Parisian brand Weinsanto- and she has once again become an inspiration to us all!
Ameni is serving looks left right and centre with her fab look at the Paris Fashion Week and we are totally here for it. She was the first model to walk down the runway for this season- and has set the mood with this drop-dead gorgeous look.
ALSO READ: Ameni Esseibi Is A Curvy Model Inspiring Self Love Via This Powerful Video
View this post on Instagram
Ameni is proof that the best look for a woman is confidence.
She effortlessly carries off that monochromatic brown look with an elongated black clutch. And don't miss out on how beautifully the outfit is tied up together with the white gloves and a statement necklace.
It's giving major Audrey Hepburn from Breakfast in Tiffany vibes- Agree?!
This was Ameni's first time walking the runway at the Paris Fashion Week but after watching her video you can bet that it won't be her last!
View this post on Instagram
Watch The LovinDubai Show: Westlife Brought A Cancer Patient On Stage Because It Was Her Bucket List To See Them Live