Expo 2020
Here's What You Need To Know If You're Visiting Expo 2020 With Kids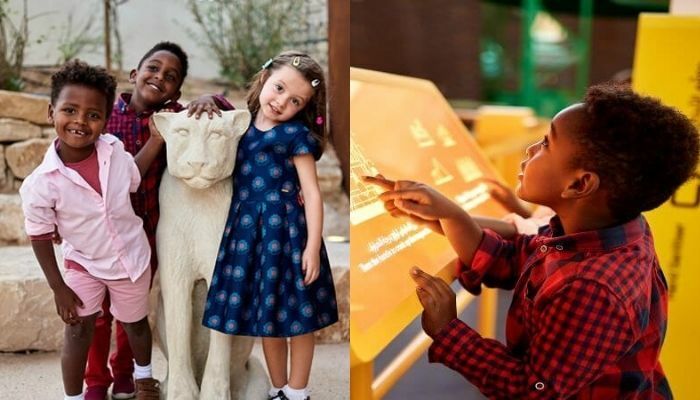 If there's one thing we've learned since the beginning of Expo 2020 Dubai, is that fact that it's PERFECT for anyone of any age, especially the kiddies! There are lots of activities that can engage children and teach them about various topics.
Parents, don't fret, Expo was designed to make the journey smooth sailing with strollers for rent, breastfeeding rooms, changing facilities, quiet rooms, and family-friendly dining options. For more info, click HERE!
Here's everything you need to know if the kids are joining you on your visit to Expo 2020 Dubai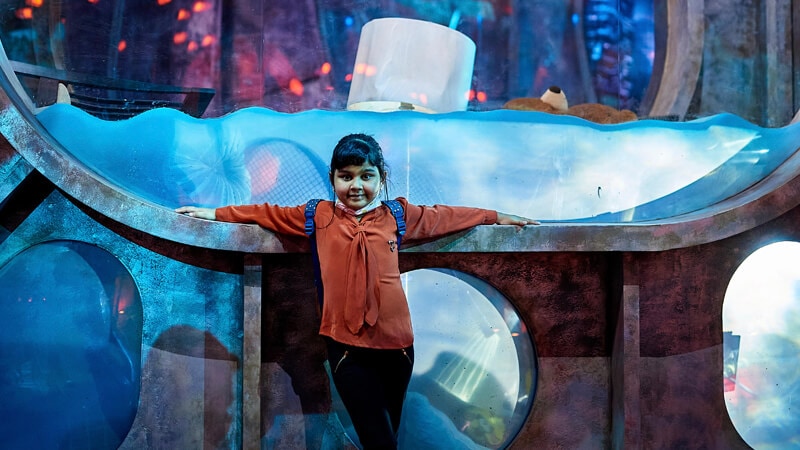 Expo is home to educational AND fun-filled activities for the little ones
There are LOTS of activities children would LOVE to participate in! They're not only educational, but they're also super fun in Latifa's Adventure Playground.
A Mars-inspired playground is the ultimate children's haven where they can freely explore Mars through fun nets and trampolines! While jumping, they can also learn about the planets and universe. Astronauts in the making!
The kids will definitely have a blast at the Expo mascot 360-degree show, helping Rashid and Latifa to restore the beauty of our planet as they battle Mr Scrap and find Salama's stolen secret. All this at Al Wasl Dome!
Children can learn all about the dangers of the arctic as they play a game of 'jump and run' with baby robotic penguins! Observe their behaviours and learn all about the cute flightless birds at the Monaco Pavilion.
Rest your feet while your children run, explore, and play at any of the parks, playgrounds, and family areas. And after that the whole family can walk on over to the plentiful family-friendly dining options!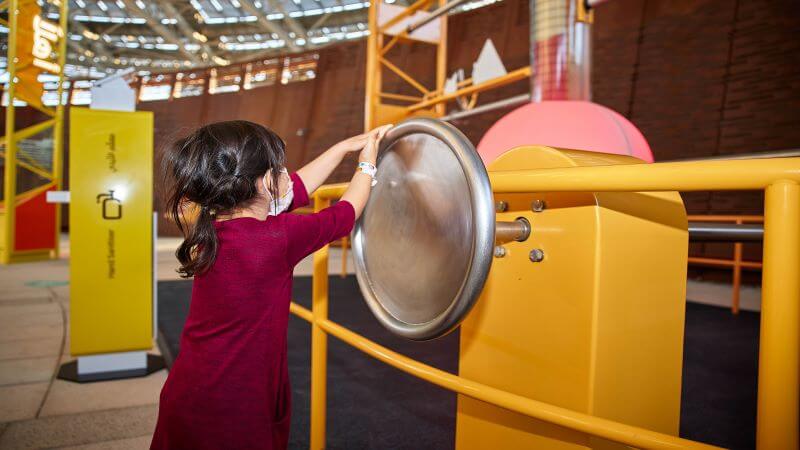 You'll be happy to know that children under the age of 18 can explore the Expo site for FREE!
Although tickets are complimentary for children under 18, all visitors must obtain a ticket to enter the Expo site! To make your journey run more smoothly, strollers and wheelchairs (manual and electric) are available for rent at the Information Points. They are located by the 4 main entrance gates and throughout the site.
The Expo site is undoubtedly BIG so if it happens and you become separated from your child, just know they'll be safely and quickly escorted to the nearest Information Point. Staff will then guide you to the Information Point your child is at and you can be reunited.
Expo is a world of possibilities that children and adults alike will love! Be sure to visit before it ends on March 31st!
Tickets and information here.