Feature
A Dubai Burger Place Gives FREE BOTTLED WATER For The Most Obvious Reason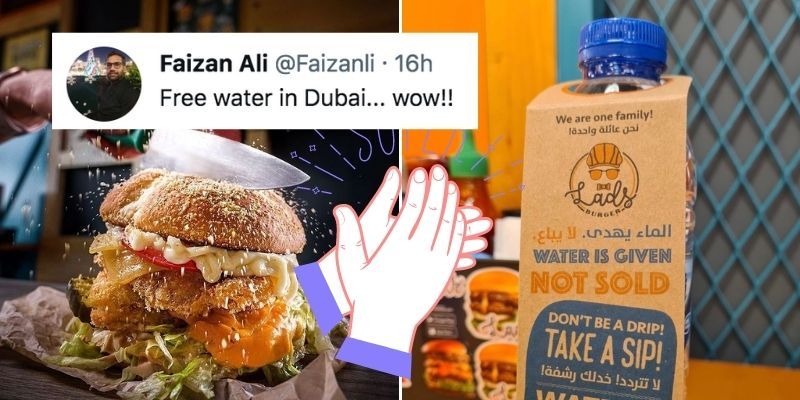 A Dubai Burger Place Gives FREE BOTTLED WATER For The Most Obvious Reason.
We need this!
The cost of water at Dubai restos is a never-ending conversation. Some select places give out free water, many places offer local options, while some only offer imported selections, which means that for the most part, drinking water at a restaurant in Dubai will cost you 💲💲💲
Which is why we are shouting out Lads Burger, a local burger place that has gone to the trouble of adding labels to let you know that drinking water with them is free for the most obvious reason:
Water is given, not sold…
"Water is the main food our body needs. Water is served free with every meal"
Shared on Twitter by @Faizanli who spotted free bottled water at a Lads Burger outlet.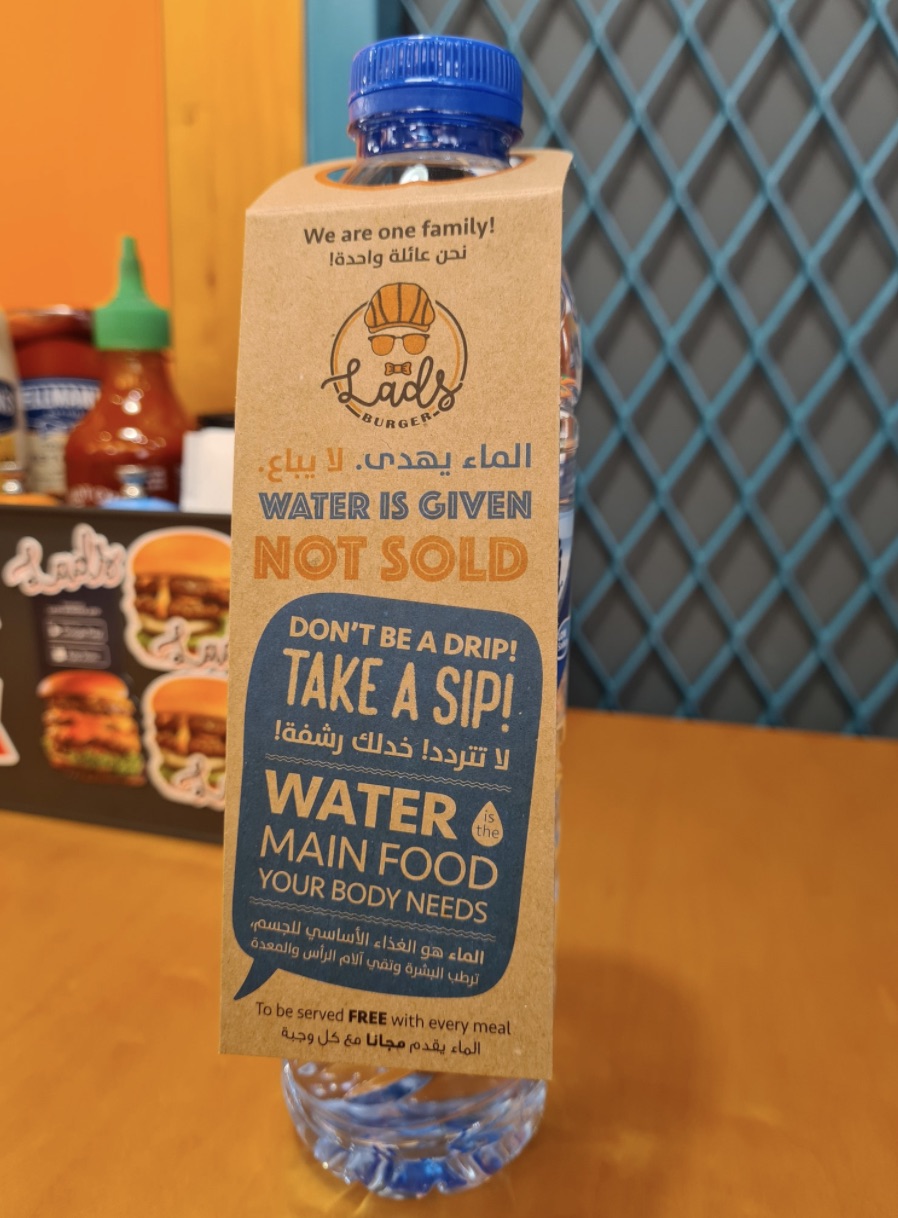 It's not the first time the restaurant has been praised for giving out free bottled water, Xerxes The Ravenous on TripAdvisor shouted out the 'highly recommended' burger joint for doing the same
Lads is an amazing little burger joint in Jumeirah 3. It joins a segment bursting at the seams, making the impact it is having all the more impressive. The interior of the tiny restaurant is graphic, colourful and funky but I think the benches and highchairs they use will make it challenging to seat families comfortably. Prices are surprisingly reasonable, and water is free – kudos/respect.
Read the full review here
View this post on Instagram
Tempted? Lads Burger is a gourmet burger shop with 3 Dubai locations
View this post on Instagram
And if those burgers don't tempt you, these delish looking fries certainly will
View this post on Instagram
More deets about Lads Burger right here