Best Of Dubai
A Guide To Dubai's New Year's Eve Fireworks Displays
The world's eyes are on Dubai every New Year's Eve 'cus the city has always delivered OTT. The night's main draw are the fireworks displays and many people just visit Dubai on New Year's just to take part in the grand celebrations here. So if you're looking for places other than Burj Khalifa to watch the fireworks, then you should continue reading on.
Before we get started, here's a video of the FAB displays from Burj Khalifa last year.

Palm Jumeirah Boardwalk
You'd ideally want to be making a reservation at one of the waterside restaurants here. The vantage points are so gooood!
View this post on Instagram
La Mer
You'll have plenty of cool vantage points to view the fireworks from. Not the biggest, but not one that disappoints either.
View this post on Instagram
Festival Bay
The best part about the fireworks here is the dazzling display of laser and pyrotechnics. Those two backed with fireworks – now that's a combo that's hard to beat.
View this post on Instagram
Atlantis The Palm
For those of you looking for something extra, then this is the place you should be going to as you'll treat yourself to a nice gala dinner followed by a GORG round of fireworks displays.
View this post on Instagram
Expo 2020 Dubai
They're clearly going big on NYE celebrations with a full 13 hours of festivities taking place here. That, plus two rounds of fireworks displays are also on the cards too.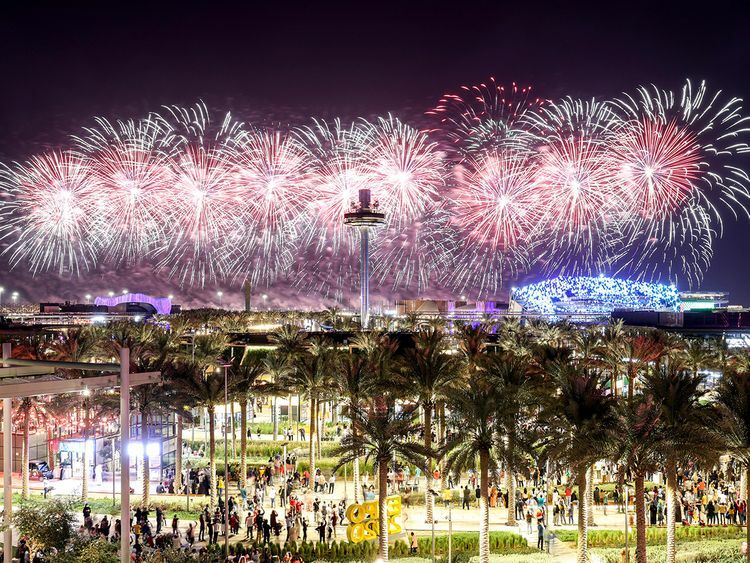 Burj Al Arab
Okay, so there are many other places that will hold fireworks displays but we're just sharing the best with you. And, how can we have a list of the best of Dubai's fireworks displays and not have Burj Al Arab. They've upped the game with every passing NYE.
View this post on Instagram