Dubai
Dubai Metro Will Operate An Extra TWO Hours This Friday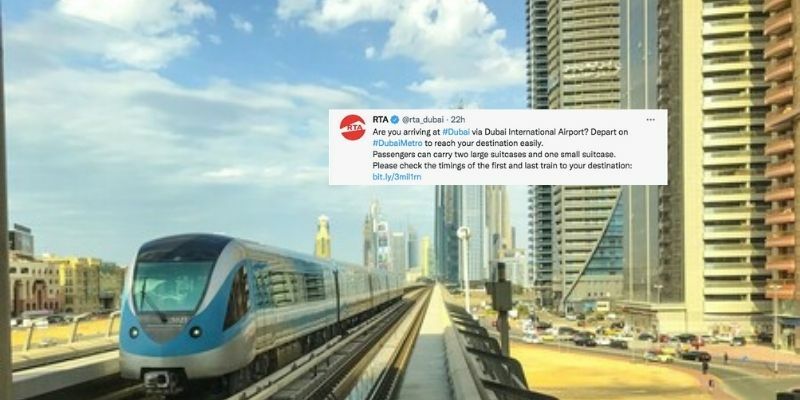 Dubai Metro Will Operate An Extra TWO Hours This Friday
The Dubai Metro will start operating for extended hours next Friday for arriving passengers to the Dubai International Airport (DXB), as announced by the Roads and Transport Authority (RTA).
Extending to two hours on August 27, both the Red and Green lines will run between 10 am-3 am on Friday.
For all passengers arriving at Dubai International Airport, #DubaiMetro will operate for 2 extra hours on Friday, August 20th from 10 AM until 3 AM (next day), and August 27th from 10 AM until 3 AM (next day) for your comfort. pic.twitter.com/IWCipVvU9u

— RTA (@rta_dubai) August 19, 2021
Preps for Dubai's busy weekend is well underway
In a Twitter statement, RTA asked that passengers arriving at Dubai International Airport be aware of the extended hours on Friday, adding that they can carry luggage along on their metro ride.
What's allowed? You can bring TWO large suitcases and one small suitcase.
Timings of the trains arriving are available here.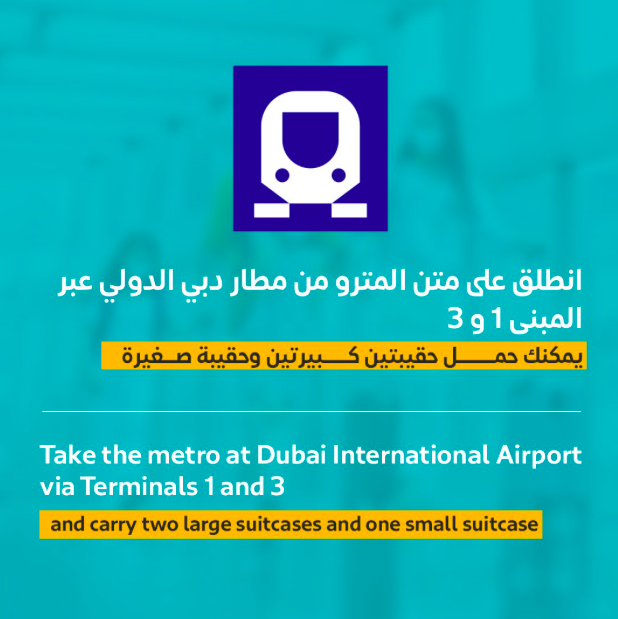 READ NEXT: Tryloka Is A New Dubai Start-Up That Can Get You Free Samples At Home
Tryloka connects online samplers to brands and their products with samples – helping assist in better brand developments, receiving honest and valuable feedback from potential customers
Their mission is to provide the campaign strategies and brand identity to prospective consumers, through understanding each business' USP and integrating it with unfiltered consumer feedback.
Press play to listen to the beginning of Tryloka and why unfiltered consumer feedback is a must for all businesses.