Community
A Dog Tragically Died After Being Left In A Day Care Vehicle In Dubai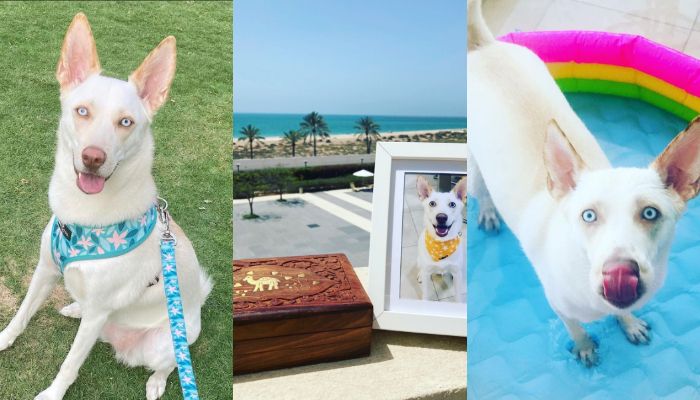 An incident was reported by The National regarding a 2 year old dog that died when she was left inside a hot car by a doggie day care in Dubai. Owners Kareem Kerry and his wife Lauren had been using the same centre to care for their dog Albi, for years.
They would drop Albi off twice a week while they go to work because she is a rescue pet and shouldn't be alone for too long. The trust between the day care and the loyal owners was destroyed when Mr Kerry received a phone call with the news that Albi had passed away tragically.
Albi the dog was picked up by the day care and left in the hot vehicle for 7 hours
Images via @divadogdubai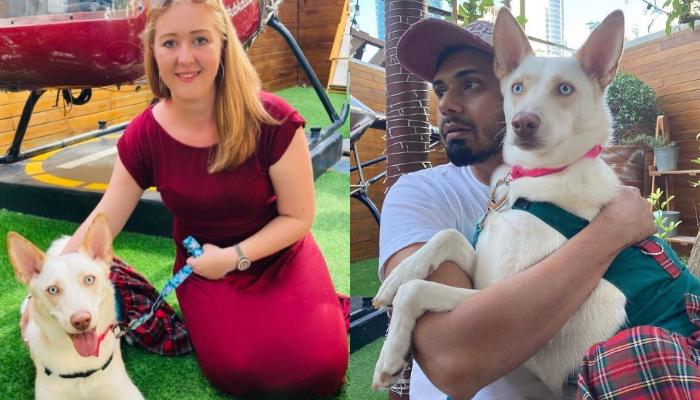 Albi's owner are not seeking criminal prosecution against the day care centre
Mr and Mrs Kerry decided not to seek legal action, and rather use this story to inform the public about the dangers of leaving animals unattended in parked vehicles. Mr Kerry said that his wife was on her way to work when she got the call. The day care handler who was responsible, also the senior manager, told the couple that "he had just killed Albi."
It is an extremely sad situation, but because of our relationship with the centre we decided not to press charges
Mr Kerry told The National.
Albi was picked up from her home in JLT on Monday, July 12 at around 7 am. By that time, the temperature rose to 35 degrees Celsius and hit 40 degrees Celsius by noon. The handler reportedly felt unwell and forgot Albi in the car when he arrived to the kennels. The staff noticed Albi was missing 7 hours later, around 2 pm during the usual photo roll-call. They rushed to the back of the car and found the dog had passed.
A letter was sent to the couple to offer their regrets and an explanation of the events that lead to the dog's death. Albi was cremated and her ashes were returned to the couple a week later. However, they note the day care did not offer an apology.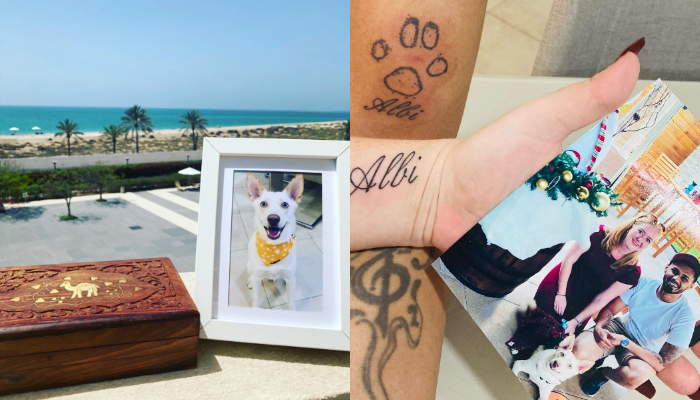 People found guilty of animal negligence can be fined up to AED 200,000 or sentenced to a year in prison
Heat stroke can be fatal for dogs because unlike humans who can sweat, dogs eliminate heat from their bodies by panting. Vehicles can heat up in a span of just 10 minutes with the temperature being 20 degrees higher than outside, Dr Susan Aylott, a partner at Animalia said.
The last thing we want is for this negligence to happen again.
Mr Kerry said.
Signs to look out for if you believe your dog may be having a heat stroke: excessive panting, drooling, reddening gums, vomitting, diarrhea, mental dullness or loss of consciousness, uncoordinated movement and collapse.
How to treat heat stroke in dogs: cool water to drink and placing a soaked towel on their backs.
Listen To The Lovin Daily: Fake Pets For Sale! People Are Paying Thousands Of Dirhams In Pet Scam