Latest
A Man Was Arrested For Lying Down On A Street And Endangering Others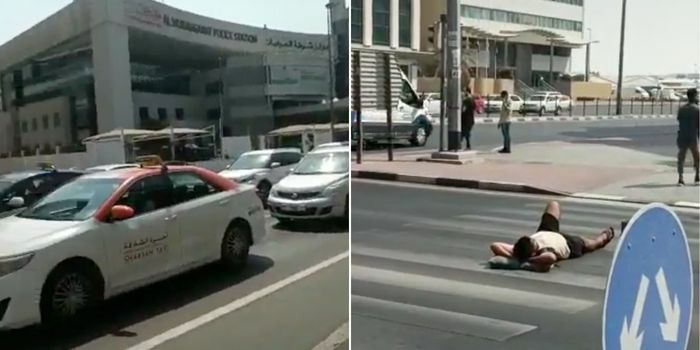 Traffic laws in the UAE are taken very seriously and if anyone disrupts traffic and endangers the lives of others will receive serious consequences.
The Dubai Police arrested a man for lying on the pedestrian crossing of a busy road and holding up traffic
Police stated that he's been charged with endangering his life and the lives of others.
View this post on Instagram
According to Article 399 of the Federal Decree-Law No. 31 of 2021, anyone who deliberately commits an act that would endanger the life, health, and security of people, will be sentenced to imprisonment and/or a fine.
The police did not disclose further details and have urged the public to report such incidents through their app's 'Police Eye' service.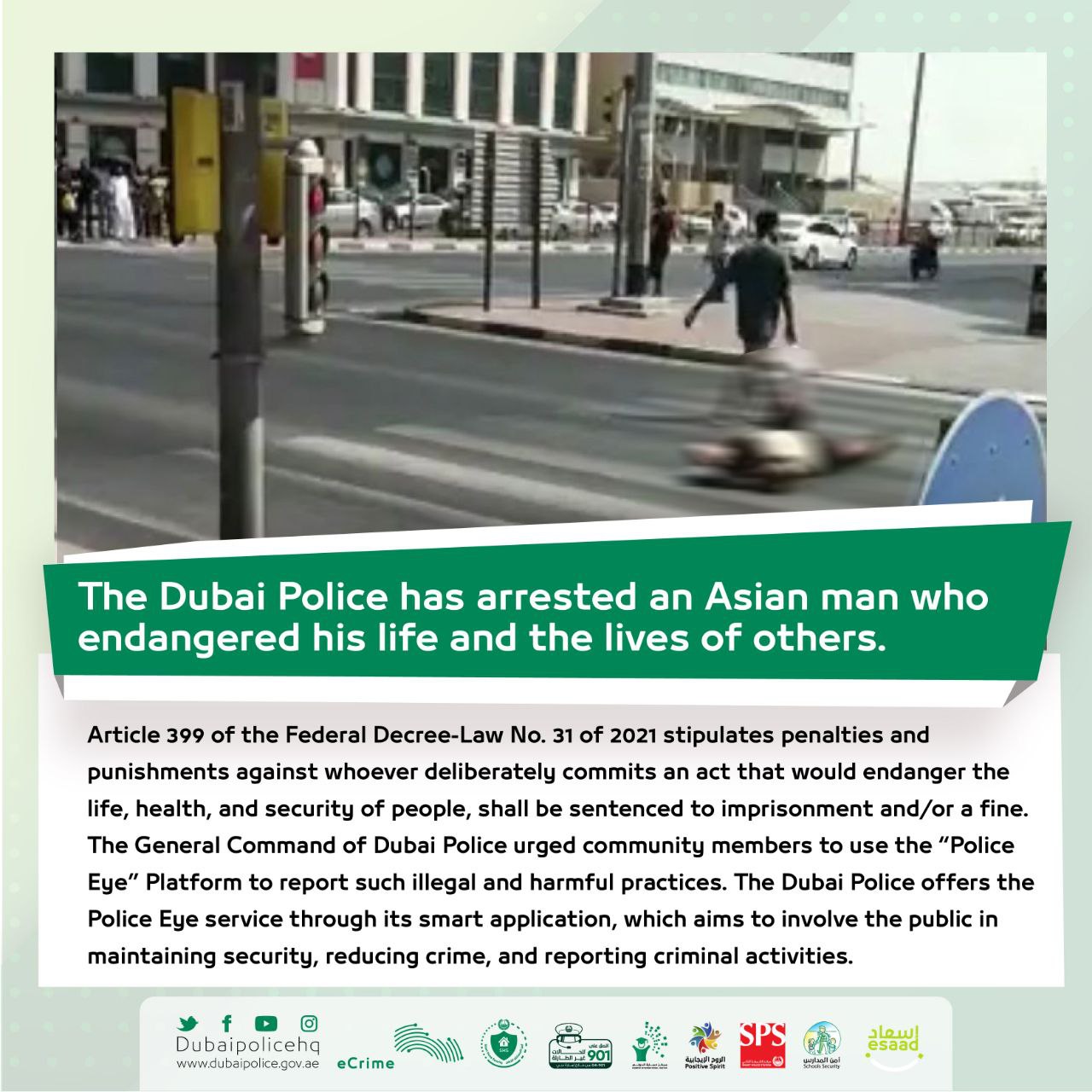 Watch The Lovin Dubai Show: