Announcements
YUS! Bidi Bondi Is BACK And They're Doing AED25 Drinks To Celebrate
Tell everyone!
Bidi Bondi is backkkkkk just in time for the Rugby World Cup and if that news hasn't made your day, get this: Bidi's is doing AED25 drinks all day on Wednesday to celebrate.
And that's not all… the venue is also set to host you for the rugby which kicks off on Friday!
It's still flippin' hot, so the marquis will be up until the end of the RWC, which has over 20 TVs and will feature all the matches live.
To celebrate the re-opening, get AED25 drinks and 20% off food on Wednesday, 18
All of the matches, all of the time
NOT just the home of rugby, Bidi's has got you for Aussie Rules, and the NRL finals.
But the best part?
The pub grub is spot on.
There are Breakfast Cocktails, (PERF for those early RWC starts) plus get business lunches (any excuse to visit midday) for AED79 for steak, seafood, or salad, with a drink.
Plus, kicking off in October, the pool bar on the terrace will be opening with beach and pool packages… which will give the spot a whole new beach vibe.
The popular weekend deal is BACK!
You know it. You love it.
The Bidi's Tickets Deal is back and available every day until 7pm, with the tickets redeemable until 10pm.
Pay AED155 for four drinks and a meal, or live yo' life and pay AED155 for five drinks.
Bidi's is back open for business TODAY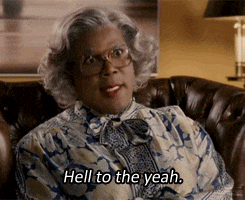 BOOM
https://www.instagram.com/p/Z-2bqJKuv_/