Coronavirus
COVID Wristbands Will Track Travellers Under Quarantine In Abu Dhabi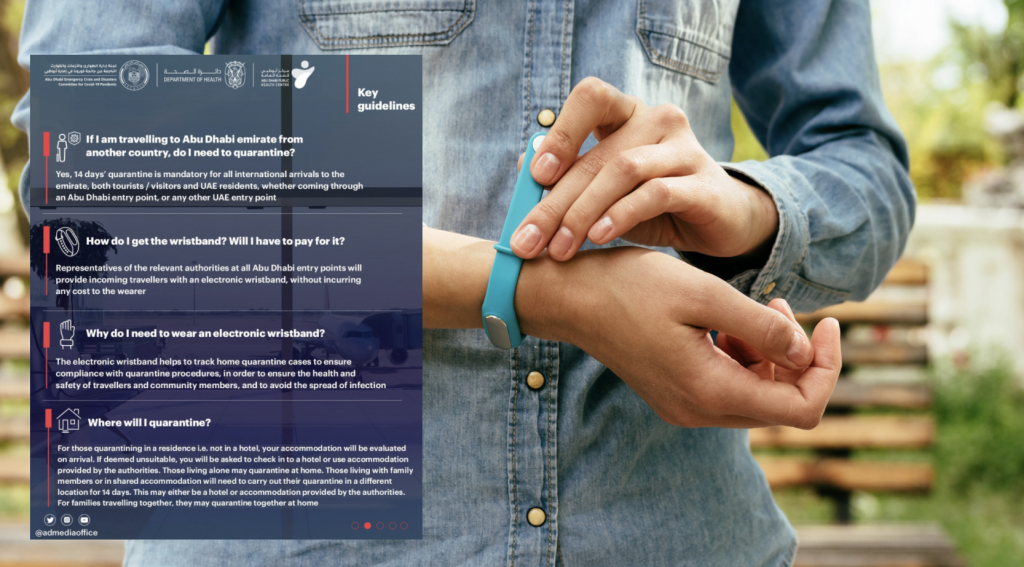 Strict rules for all international travellers who wish to enter Abu Dhabi have been instated.
ALL international travellers entering Abu Dhabi are required to quarantine for 14 days.
Passengers entering Abu Dhabi from any UAE airport must provide a negative COVID negative test and wear an electronic wristband for 14 days. The wristband will be provided at all entry points free of charge. The purpose of the wristband is to ensure people are complying with home-quarantine rules.
Authorities will inspect if your residence is suitable for quarantine. If unsuitable, you will be required to check into a hotel or use accommodation provided by authorities.
If you're living alone, you can quarantine at home. If you live with family or in shared accommodation, you will be required to carry about quarantine in a different location for 14 days.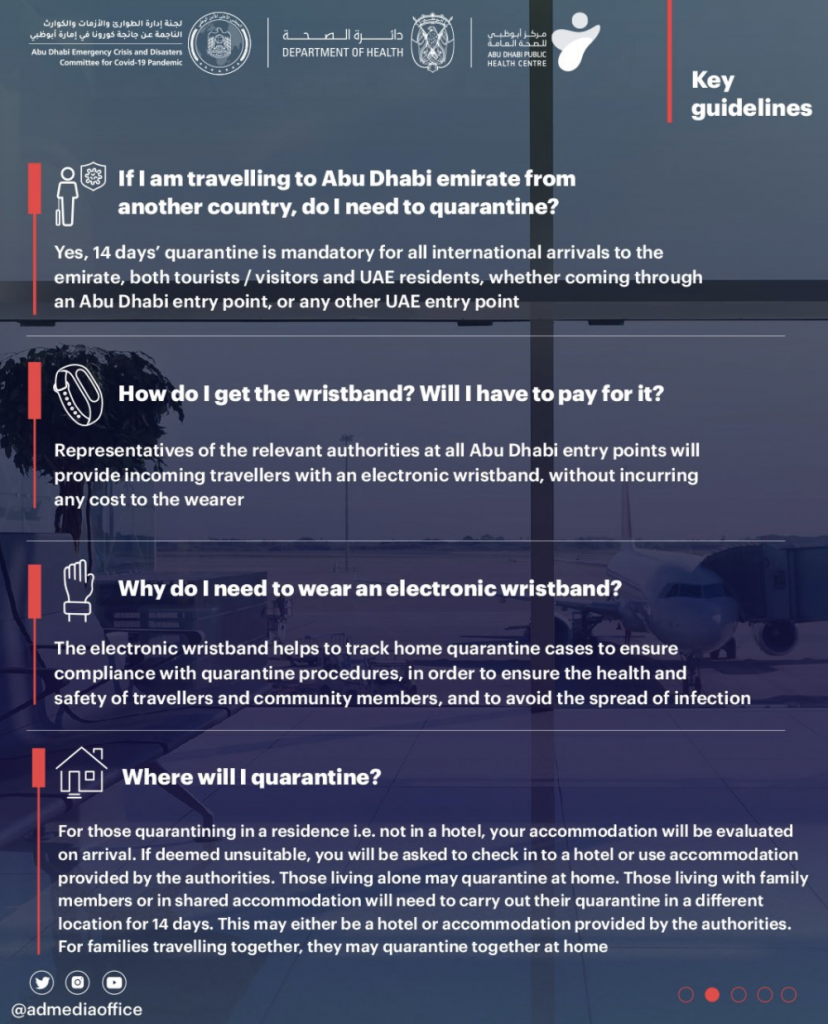 The Abu Dhabi Media office has offered a detailed FAQ, answering popular questions included how long you will need to quarantine if you spend time in another emirate before arriving, and what happens if you arriving via Abu Dhabi but immediately leaving for another Emirate
After day 12, you will need to undergo another PCR test on day 12, if the result is negative you can then remove the wristband on day 14.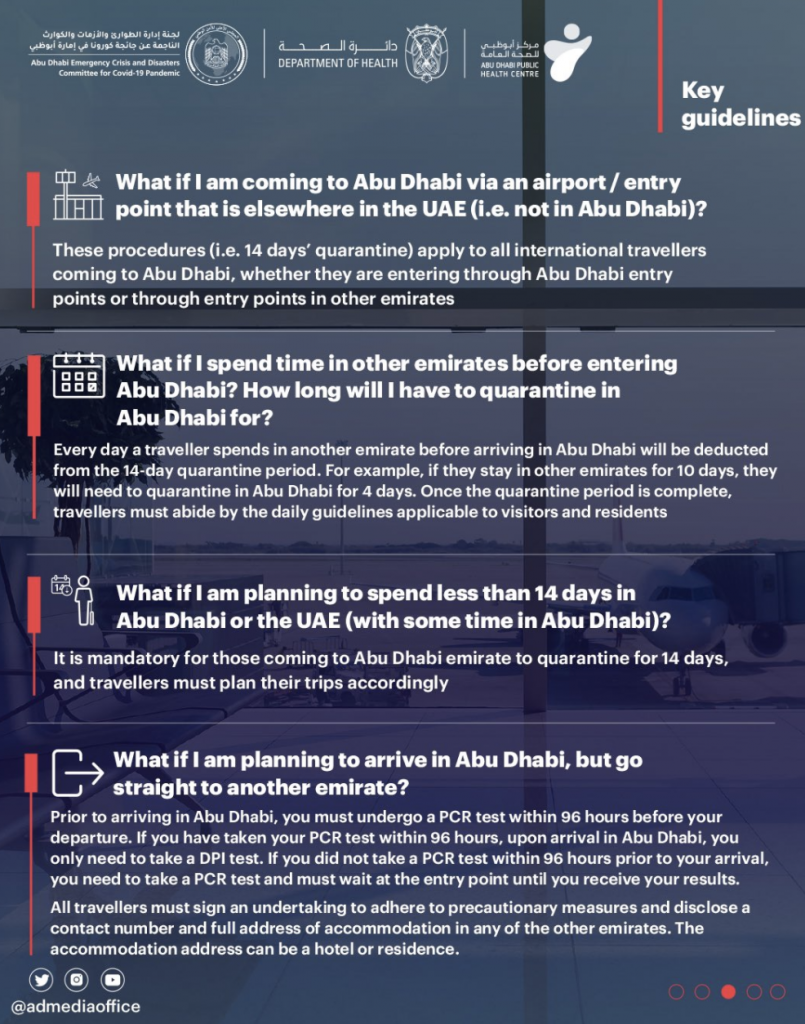 Failure to adhere to the strict protocols will result in fines
The PCR test you take on day 12 will be at your own expense and you will be contacted to arrange the removal of the wristband after 14 days