Latest
Dubai Shares Grand Masterplan To Double Its Economy In Just 10 Years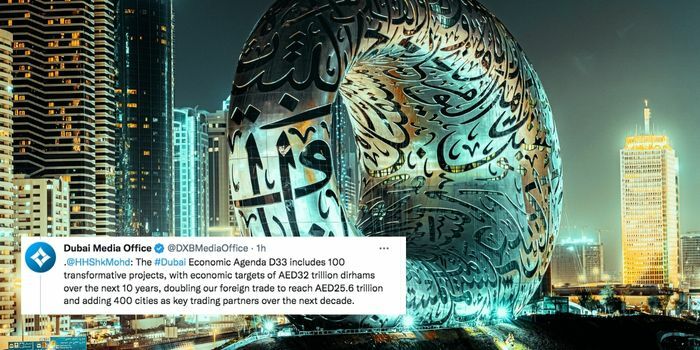 Today marks 17 years since HH Sheikh Mohammed bin Rashid, Vice President and Prime Minister of the UAE and Ruler of Dubai became the Ruler of Dubai, and fittingly, a big announcement has been dropped. Dubai plans to DOUBLE its economy in 10 years.
'Will Dubai keep growing? Dubai has just begun"
The Dubai Economic Agenda D33 includes 100 transformative projects, with economic targets of AED32 trillion dirhams over the next 10 years, doubling foreign trade to reach AED25.6 trillion and adding 400 cities as key trading partners over the next decade.
.@HHShkMohd launches #Dubai Economic Agenda D33 with combined economic targets of AED 32 trillion by 2033. pic.twitter.com/o7N9oRTZ1s

— Dubai Media Office (@DXBMediaOffice) January 4, 2023
How will Dubai reach this target?
In a Twitter post today, HH Sheikh Mohammed outlined the moves to make it happen…
The first package of transformational projects (for the next decade)
•Doubling the size of Dubai's Foreign trade and adding 400 cities to Dubai's Foreign Trade Map.
• Launching Dubai's plan for Green and Sustainable manufacturing.
• Launching Dubai's Future Economic Corridors 2033 with Africa, Latin America, South East Asia.
• Launching a scale up program for 30 companies to become global unicorns in new economic sectors.
• Integrating 65,000 young Emiratis into the job market.
• Launching Dubai Traders project to empower the new generation of traders in key sectors.
• Launching Dubai's unified license as a unique commercial identity for all companies all over Dubai.
• Launching "Sandbox Dubai" to allow testing and commercialization of new technologies, making Dubai a major innovation hub.
• Launching a program to attract the world's best universities, making Dubai a global pioneering hub for higher education.
• Developing a Small and Medium Enterprises scale up program by identifying 400 high potential companies, supporting their capacity building, and supporting them to grow globally.
"Dubai will rank as one of the top four global financial centers with an increase in FDI to over AED 650 billion over the next decade. Over 300,000 global investors are helping build Dubai into the fastest growing global city"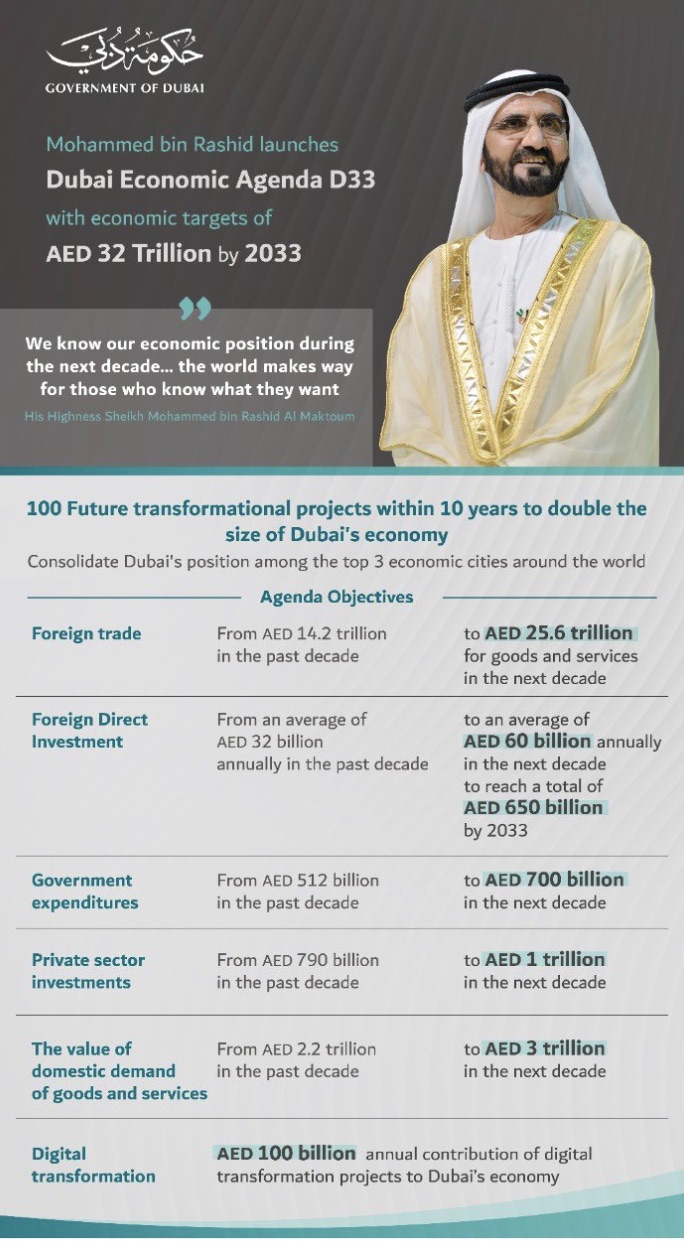 Watching the story of this incredible city unfold like
WATCH The Lovin Dubai Show: New COVID Rules For Passengers Travelling To India