Latest
Downtown Dubai Will Get Incredible Self-Driving Delivery Vehicles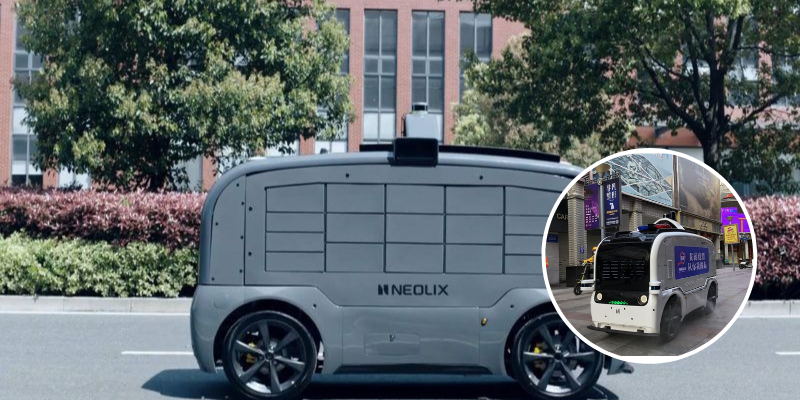 Trust Dubai to lead the way.
The 41st edition of Gitex Global opened today, and tech fans had their hands full with the number of items and tech on display. The show has over 3,500 exhibitors, including self-driving logistics startup Neolix.
We opened the 41st edition of GITEX GLOBAL featuring six tech shows and over 3,500 companies participating from 140 countries. The conferences & exhibitions sector continues to register strong growth, highlighting Dubai's status as a destination for tech & innovation. pic.twitter.com/5FsIv0nKQo

— Hamdan bin Mohammed (@HamdanMohammed) October 17, 2021

Neolix produces these cute little self-driving delivery vehicles and Khalid Al Awadhi, Director of Transportation Systems at Roads and Transport Authority has confirmed that these will be deployed in Downtown Dubai soon.
He specifically mentioned the Emaar Boulevard area.
When it comes to how it works, it essentially transports the parcel to the specified place, where the carriage opens after scanning a QR code and the user may pick up his package. Sounds simple, right?