Latest
This Downtown Hotel With An Infinity Pool Is The Ultimate Fanzone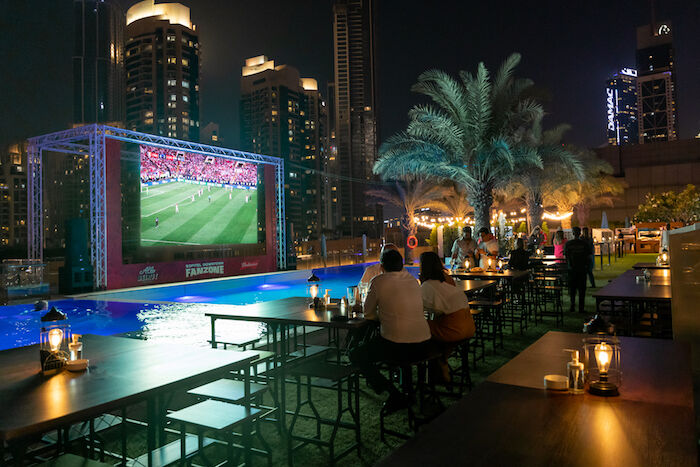 Football fans, form an orderly queue!
With the world's biggest sporting event happening on our doorstep, the action is truly kicking off, and some local spots are going BIG to make sure you have the best time right here in Dubai.
And if you're looking for an outdoor fan zone that's playing every single match, with a GIANT screen, infinity pool, and drinks packages… Bookmark this page!
Sofitel Dubai Downtown located just 1-minute from Dubai Mall Metro Station is gearing up to host an unforgettable football partayyyyy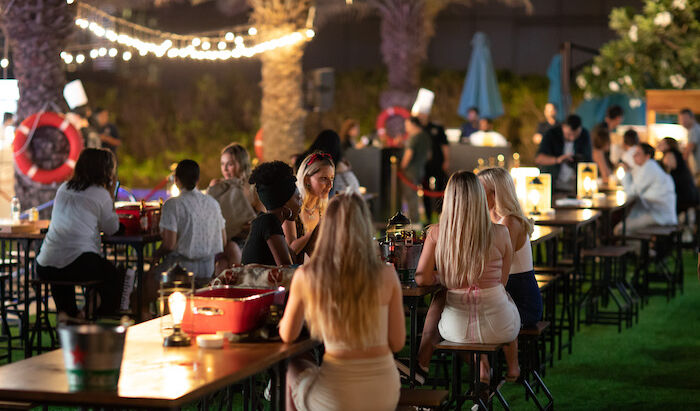 The Sofitel Dubai Downtown outdoor Fan Zone can hold up to 550 guests and entry is free
The cost to enter? Nada! Plus, there are also some handy drinks deals on offer for individuals and groups too, to really whet the appetite!
There's a giant screen with surround sound, and don't forget your swimmers, 'cus you can watch the live action from the Insta-worthy infinity pool!
Eats will be provided by Sofitel Dubai Downtown's partner, street-food icon Allo Beirut and there'll be live entertainment throughout – this will be HUGE!
AED100 for 3 drinks
Gold Package AED 1,200 / 6 guests
Platinum package AED2,500 / 8 guests
Party like a VIP, and grab your table here.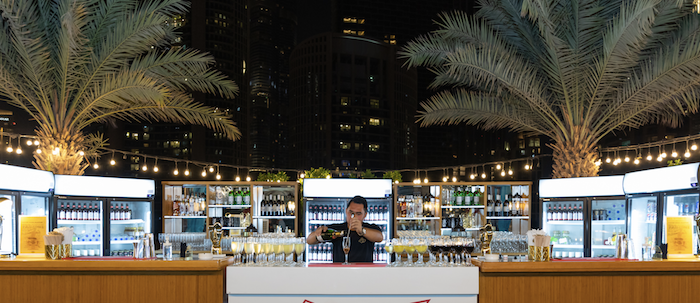 The important bits
How much:? No entry fee
Location: Sofitel Dubai Downtown, 1-minute from Dubai Mall Metro
When? 20 November Until December 18
Offers:
AED100 for 3 drinks
Gold Package AED 1,200 / 6 guests
Platinum package AED2,500 / 8 guests