Latest
'Social Knockout' Fighter N&A Was Hit With Anxiety Shedding Light On Mental Health In Sport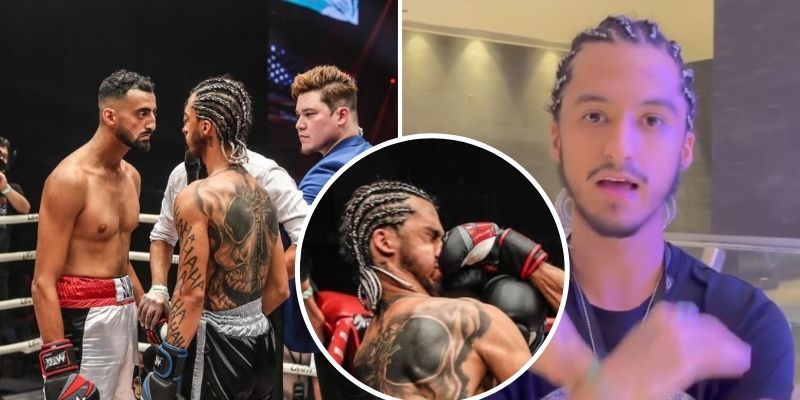 This weekend saw the first-ever influencer Fight Night in the region.
With a Fight Card that features some of the region's top YouTubers, thousands of eyeballs tuned in to watch the sell-out Coca-Cola Arena event take place.
In tandem, the world's watchful gaze is focused on one of the biggest international sporting events taking place this summer. The Tokyo Olympics are in full swing and it's not the Olympics people expected, in many more ways than one. Pushed back one year because of COVID, the Olympics has been hit by a number of upsets, with many shoo-fins for gold accepting defeat early on. Case in point: Simone Biles, claimed as one of the greatest gymnasts of all time, the US gymnast pulled out of the competition after a fall, citing mental health concerns when he announced she would not continue in the competition.
Social media stars and athletes are setting the tone with statements and showing courage about many issues people are facing.
The pressure on athletes to perform is phenomenal, athletes are speaking out about the pressures they face
the outpouring love & support I've received has made me realize I'm more than my accomplishments and gymnastics which I never truly believed before. 🤍

— Simone Biles (@Simone_Biles) July 29, 2021
Top female tennis player, Naomi Osaka pulled out of the French Open also citing concerns for her mental health when she refused to partake in press interviews
I've often felt that people have no regard for athletes' mental health and this rings true whenever I see a press conference or partake in one.

We're often sat there and asked questions that we've been asked multiple times before or asked questions that bring doubt into our minds and I'm just not going to subject myself to people that doubt me" she added, likening questions about losses to "kicking a person while they're down."

I've watched many clips of athletes breaking down after a loss in the press room and I know you have as well.
The first Social Knockout Fight Card was a TKO in 44 seconds
Slim Al Baher landed a TKO versus Irianian Youtuber Amir Fatoohi known as N&A Productions. Slim, a New York content creator has some experience in the ring, but it was the first fight for Emirati YouTuber Amir.
Slim gets the fastest stoppage in YouTube Boxing history and stops N&A Productions in the 1st round. pic.twitter.com/P72ekxTJb0

— YouTube Boxing 🥊 (@Youtube_Boxing_) July 30, 2021
"I have anxiety and it exactly hit me just before the fight"
He says once he got into the ring, he forgot about everything about boxing"But, he said this is not done, he'll be boxing soon and he'll be boxing a TikToker.
Fatoohi has 'HA HA HA' tatooed on his chest, along with other tattoos such as a tattoo of Logan Paul and the date of Friday's 'Social Knockout' fight at The Coca-Cola Arena.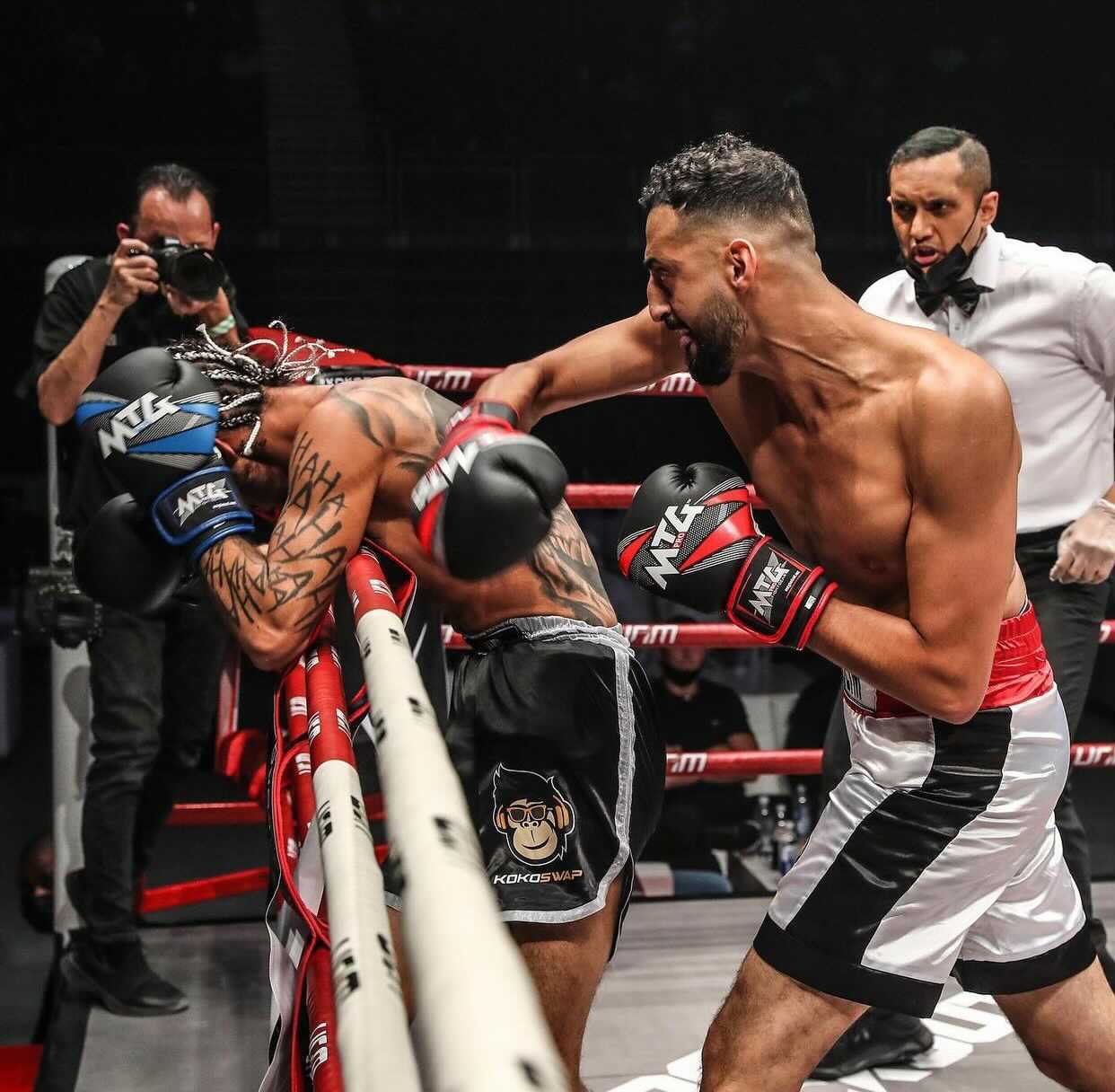 Social media is harsh, keyboard warriors don't hold back and hate on social media is akin to mental abuse
N&A Productions shouldn't have even been in the ring, he clearly didn't take it seriously. This whole event was clearly aiming for certain people to win for publicity and money, very similar to the Social Gloves situation. Big divide for Social Media boxing organizations. https://t.co/xhKaA1gdQc

— rumdoog (@rumdoog14) July 30, 2021
Among hate, positivity shines through and there was plenty of support for the athletes after their finish
Dear Ms. @Simone_Biles Thank you for finding your voice and staying true to yourself. I know it was hard, scary, and you probably felt alone. But you powered through and are still the peoples champion! pic.twitter.com/cZuxzrchFC

— Tyler Gordon (@tygordonsworld) July 29, 2021