Latest
Confirmed! Up To 90% Sales Happening This Weekend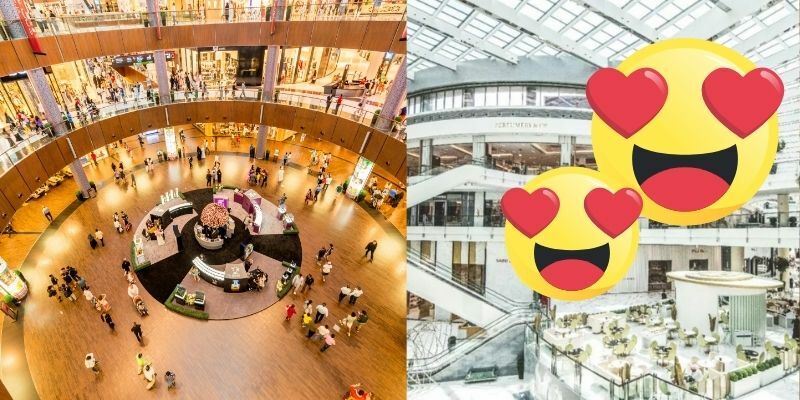 This IS the weekend budget-loving, savvy shoppers have been waiting for!
You heard it here first: Emaar Malls FINAL SALE weekend is back, wrapping up Dubai Summer Surprises and ensuring the major shopping festival goes out with a bang.
This year, the FINAL SALE will be like no other! Prepare to shop till you drop and grab up to 90% deals (we kid you not!) on sports and health & wellness brands, up to 75% on fashion, beauty, jewellery and more, from hundreds of retailers across the city. The Dubai Mall, Dubai Marina Mall, and Springs Souk are earmarked for this shopping extravaganza, and if you would like an eagle-eyed view of all the latest offers, you can check them out right now on The Dubai Mall app.
Save these dates: Get 90% off deals between September 2 – September 4 with Emaar Malls FINAL SALE marking the end of Dubai Summer Surprises.
What season is it? It's shopping season!
While we wait for the outdoor season to begin, Dubai Summer Surprises is here giving us major reasons to hit the mall this weekend. And whether you want to stock up on sportswear, fashion, beauty, jewellery and more, these world-class malls have you covered with price points to suit all shoppers.
And to make sure you can hit EVERY store, the final sale will run from 10am until 12am on the final day – that's 14 HOURS of shopping people!
Parents' shopping tip! Don't miss the Back-to-School Zones located near Dubai Aquarium and Underwater Zoo at The Dubai Mall and in the Dome Atrium at Dubai Marina Mall, this is a SUPER colourful and creative pop-up, bringing out the kid in all of us, and the fun and interactive arts & crafts area is guaranteed to keep the little ones entertained while you're busy shopping (bonus!).
The important bits:
Where? The Dubai Mall, Dubai Marina Mall and The Springs Souk
When? 2 September – 4 September
Timings?
10am to 12am for retail outlets; From 8am for breakfast; 10am to 1am for F&B outlets, The Dubai Mall
10am-11pm, Dubai Marina Mall
10am-10pm, The Springs Souk