Latest
Watch This Hour Long Tour Of Dubai's Godfather Themed Hotel Suite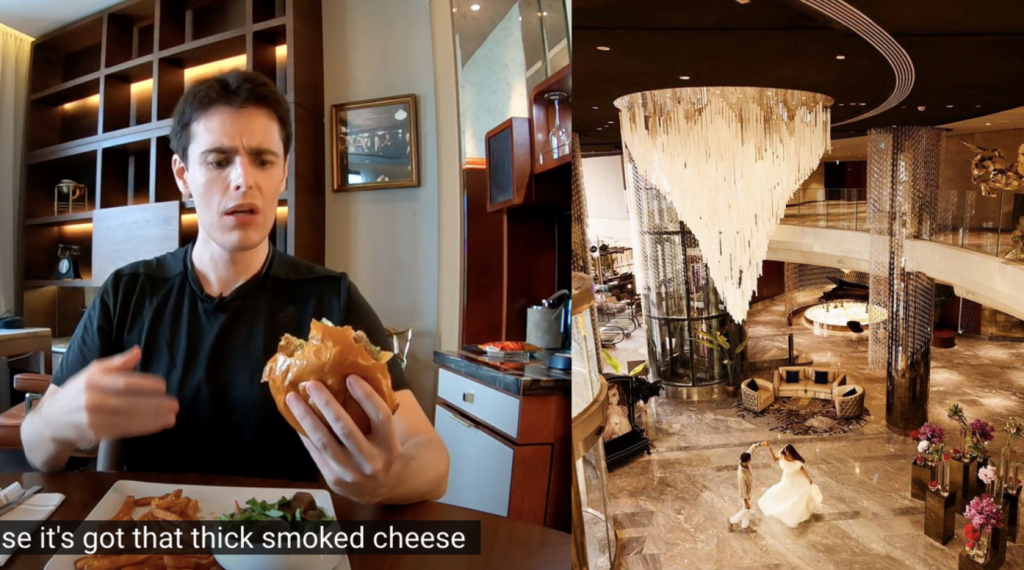 Dubai has a Godfather themed hotel suite and it's as EXTRA as you would hope.
Vlogger Dale Philip is about to take you on a journey of this luxurious suite, his room was located on the 19th floor of The Paramount Hotel, a Hollywood themed hotel in Business Bay.
Quite possibly one of the most unique themed hotels in the city, from the moment you enter the hotel, you'll notice movie-set type decor like director's chairs, cinema lighting and nostalgic never before seen behind-the-scenes photography from Paramount movies, (a MUST for movie buffs!) that'll take you all the way back to the beginning of cinema.
The vlog itself has already racked up over 20k views in just 24 hours; mainly 'cus people want to see the suite modelled on somewhere Don Corleone, aka The Godfather, (a fictional character in Mario Puzo's 1969 novel The Godfather and a film series of the same name) might have lived.
So basically, a Tinsel Town themed hotel featuring a room for The Don!
Despite the hotel being basically brand new, the suites still gives off seriously old school Hollywood glam vibes
Not *just a Godfather Themed Hotel Suite Tour, this is an honest account of what it's like to stay in one of Dubai's newest hotels in Covid times
This vlog is over an hour long! So if you're looking for a very in-depth review from Philip's perspective, charge up your phone and settle in. Not only do you see the living room, (of COURSE the Don Corleone suite has a separate living room/bedroom situation) the party pool where brunch is happening and the big gym, but you also get a look at the mini-bar, (the late night snack situation is always important) the small gym (there's more than one) Melrose Club, and you'll find out why he chose to eat alone instead of in any of the hotel's eight experiential dining concepts.
If you're visiting, look out for The Flashback Speakeasy, a tiny hole-in-the-wall you enter via a revolving bookshelf (how cool is that?!)
Tip: The Espresso Martinis here are ON POINT.
Obsessed with Hollywood glam? Check out the elegant Carole inspired suite here too
The Lovin Daily: Saturday Was The Highest Jump In COVID-19 Cases In The UAE To Date