Dubai
Money Kicks Is Fighting Again And There Is A Female Fight On The Card!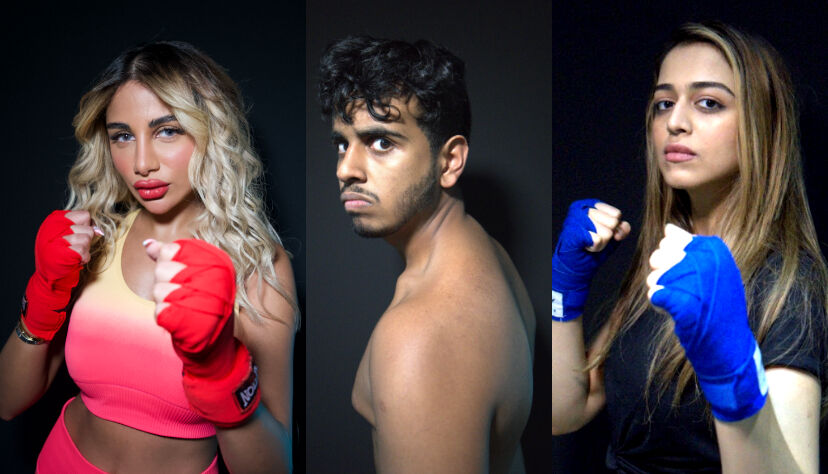 After Social Knockout proved to be a SMASH of an event, with hundreds of influencers' fans who came to the Coca Cola Arena to catch the first-ever influencer fight in the Middle East, the big names are back once again for round 2… clearly thirsty for more. With some interesting additions.
This time around, Social Knockout 2 (brought to you by TK Fight Night Promotions and sponsored by KokoSwap) is all set to be 'Bigger, Badder, Better' and will feature the first-ever FEMALE influencer fight with Indian TikToker, Jumana Khan VS Saudi Arabian TV presenter and influencer, Sarleena.
This HYPE this time around is unreal so mark your calendars for Friday, October 15. Coca-Cola Arena will be hosting the big-scale event for yet another round.
View this post on Instagram
In the previous match Rashed Belhasa, AKA MoneyKicks, WON the main match against Anas Alshayb!
The two had THREE rounds resulting in a draw, claiming MoneyKicks as the winner of the fight.
View this post on Instagram
The first-ever Social Knockout saw Walid Sharks going up against YouTuber Adam Saleh
Adam Saleh won the bout in a draw which led Sharks to announce post-match that he 'clearly won the fight but they somehow called it a draw and robbed me,' adding that it's okay, since 'everyone knows who the real winner is.'
View this post on Instagram
Social Knowckout 2.0 will feature the likes of Rashed Belhasa VS Ajmal Khan, Adam Saleh VS Slim 'The Hitman' Albahar and Sarleena VS Jumana Khan
As revealed by MMA pioneer, Social Knockout's brainchild, Tam Khan.
View this post on Instagram
The previous event saw musical performances by Gurundhawa and rapper A Boogie Wit A Hoodie, so expect no less of a show this time around on October 15 at the Coca-Cola Arena
Tickets go on sale on September 21 at the Arena's main website. Purchase your tickets via a Debit or Credit Card.
View this post on Instagram