Latest
Dubai's Favorite Pizzeria Now Has A New Vegan Range & It's Already A HIT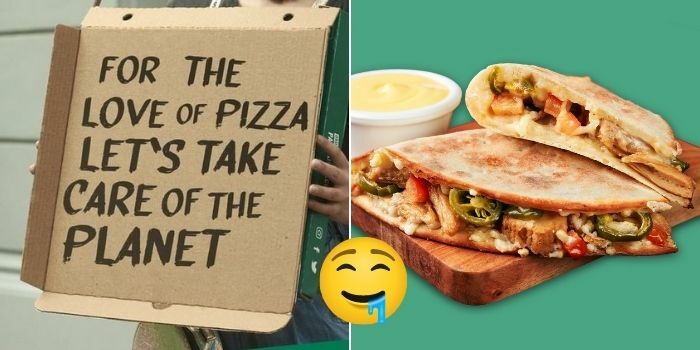 FINALLY! Your fave pizza joint has launched a vegan menu and vegans (everyone interested in a vegan diet) is doing a happy dance.
Papa John's has launched a vegan menu and plant-friendly initiatives powered by The Vegetarian Butcher and the all-new Vegan Papadia range is flying off the shelves like nobody's business. The Papadias are baked to perfection, and will instantly transport you to the pretty streets of Italy. Bella!
Your fave neighbourly pizzeria is coming to your rescue with their range of Vegan Papadias
You simply got to try and see for yourself just how YUM this alternative can be.
View this post on Instagram
On the Papa John's Vegan Papadia menu, you'll find: 3 types of VEGAN Papadias
YUM. YUM. YUM.
The spicy-no-chicken vegan ranch Papadia – AED29
Vegan NoChicken BBQ Papadia- AED29
Vegan Garden Party Papadia- AED29
Tempted?! Join the queue and grab these deals
Papadia Meal for One- Any Papadia, potato wedges, and one soft drink can- AED 35
Papadia Meal for Two- Any two Papadias, potato wedges for two, and two drinks cans- AED60
And the best part- the Papadia is served in compostable pizza boxes! How cool is that!
The pizzeria provides the same taste, without compromising on the ingredients. This growing food trend of veganism, and vegetarianism is something that's catching up and Papa John's is doing its bit to support this on all levels.
Well, a clean planet = clean & fresh ingredients = BETTER INGREDIENTS. BETTER PIZZA. EVERYONE'S HAPPY!!!
View this post on Instagram
Vegans rejoicing at the arrival of (delicious) options
BRB, drooling over these