Latest
The Countdown To Dubai's FAVE Festive Marathon Is ON! Santa Run Is Back!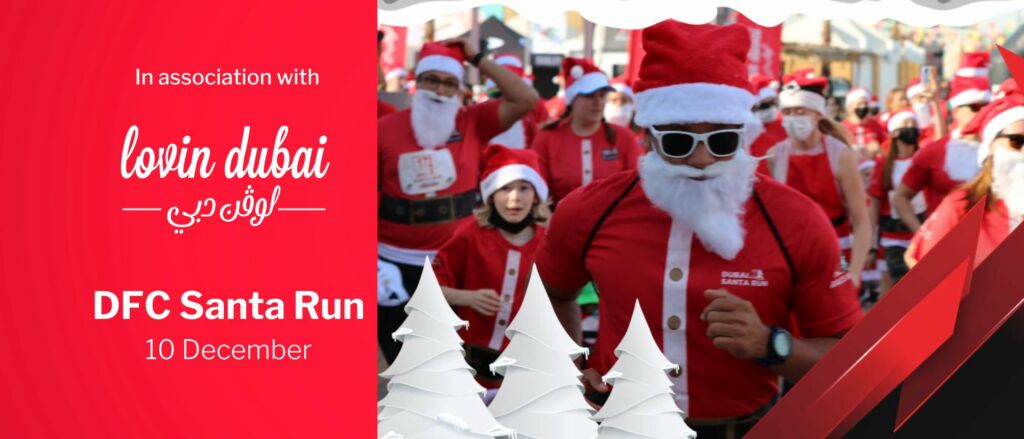 Deer 🦌 Dubai residents, the great festive RACE is back!🎅🏼
This ain't the city for lazy merrymakers, no sirree. So with the Santa Run back, runners of all levels are invited to take part in what is alwaysssss a good time.
A timed fun run with distances of 1km, 2.5km, 5km at Dubai Festival City this Friday… this is the race that welcomes 'erry one.
And yes, donning a big white beard and all the red getup you can find is not only encouraged but it's also supported! There'll even be an AED1,000 prize for the best dressed Santa on the day, along with finisher certificates and medals fo'ALL! #ChallengeAccepted
Registration closes for the Santa run on Thursday. AED125 pp: Get involved!
All entrants get a FREE Santa tee, a beard and a hat… SCORE!
Do it for these freebies if nothing else😅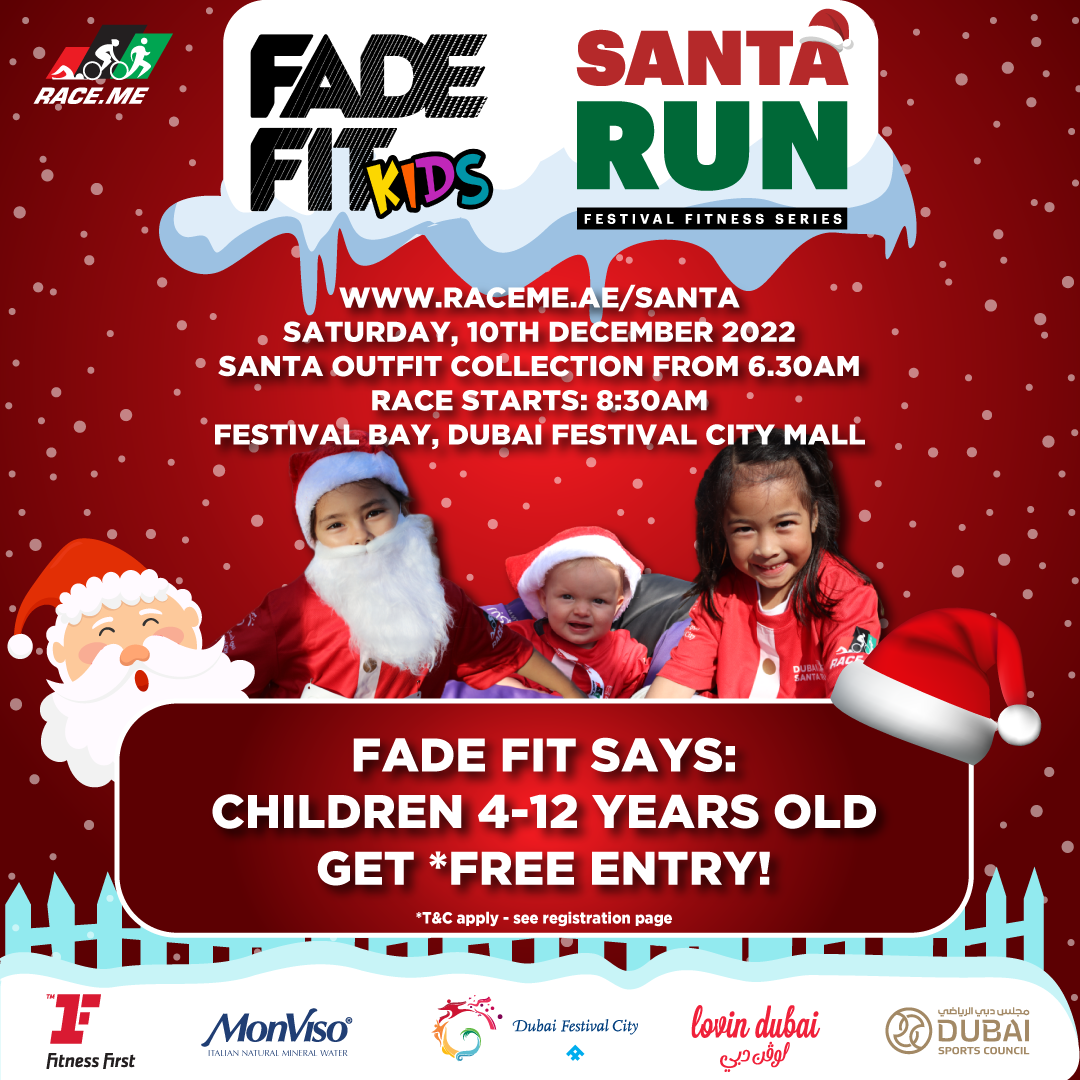 Terms and Conditions
1. Each adult registered can bring their child to RUN FOR FREE from 4-12 years old.
2. NO NEED TO REGISTER YOUR CHILD on the website! Just buy 1 ticket. Arrive with your child. If you bring 2 children, you will need to buy a 2nd ticket.
3. You must bring your child to the race pack collection on the day for us to meet them! Children receive the same benefits as a normally purchased ticket: T-Shirt, BIB, Medal etc.
4. Only 1 child FREE per 1 paid entry
5. HAPPY CHRISTMAS!
Nothing like a fun fitness challenge to welcome the holidays- in true Dubai style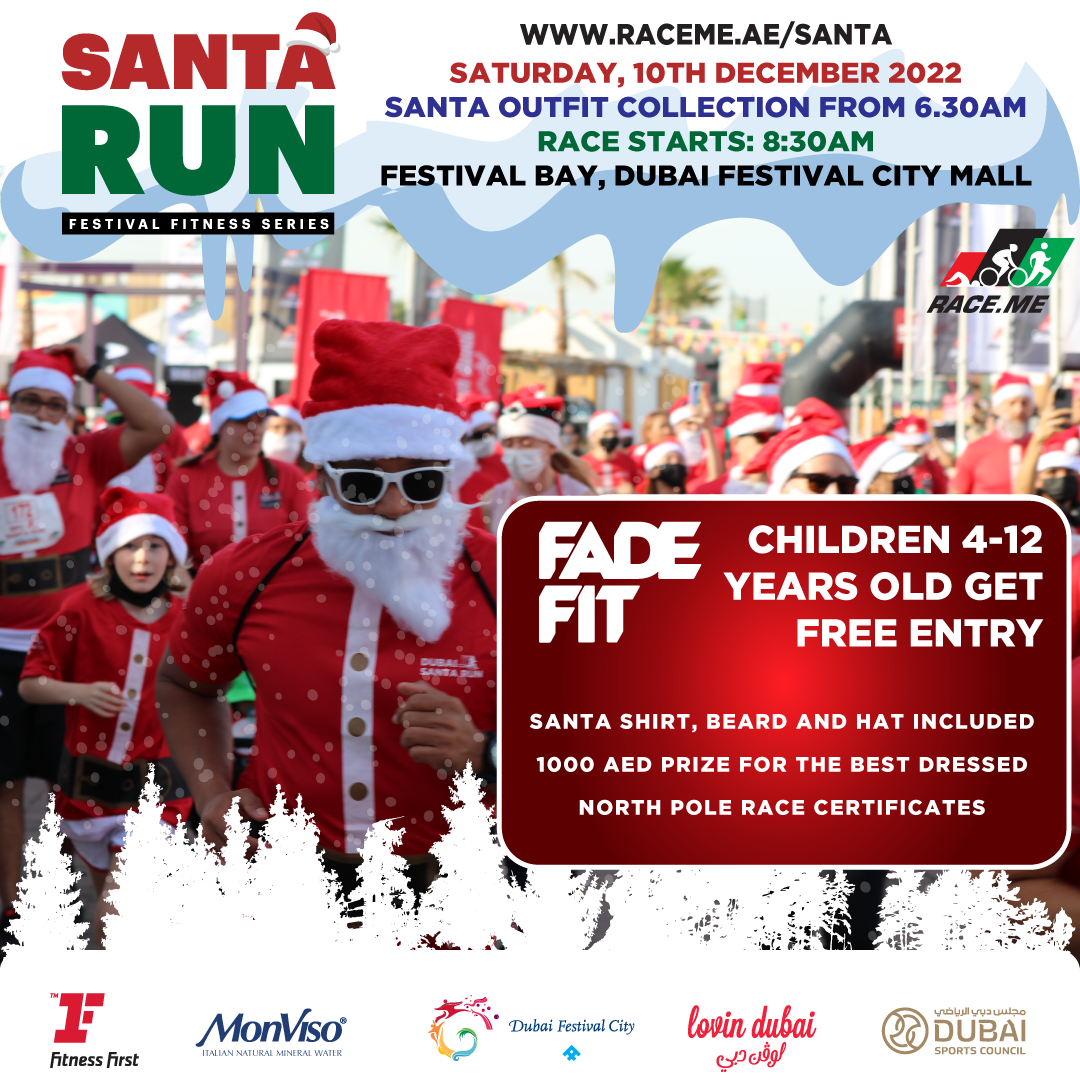 The SLAYin' bits:
How much? AED125 + VAT
This is a timed fun run with three distances: 1km, 2.5km, and 5km
When? December 10, 8:30am start
Where? Dubai Festival City – register here
*Lovin Dubai is a proud media partner of this event