Latest
The Met Gala Looks This Year Are Making Some Oddly Relatable Dubai Memes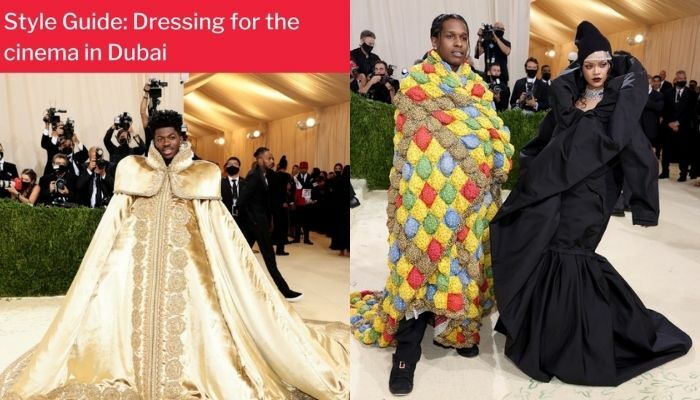 Admit it, you've been looking at the Met Gala looks from this year and judging like this is Joan Rivers' Fashion Police. Does any one even still watch that show? Anyway, there were some wardrobe choices that were major hits and also major misses. But have you seen the memes?
Dubai folks have seen the Met Gala looks and thought 'huh, this look is SO Dubai 2021' although the theme is American Independence. The Met Gala 2021 was held on Monday, September 13.
Some Met Gala looks from this year reminded us of relatable Dubai things, starting with a chilly cinema
View this post on Instagram
'The weather in Dubai is so hot' but as soon as the temperature reaches 20 degrees celsius, we bundle up
A Dubai-based company, Lock&Stock also found something quite relatable at the Met Gala and created a meme. They captioned it:
People be like Dubai's weather is warm all year round, too hot to handle, and blah blah blah then show up like this as soon as the temperature falls.
Call me guilty for this one.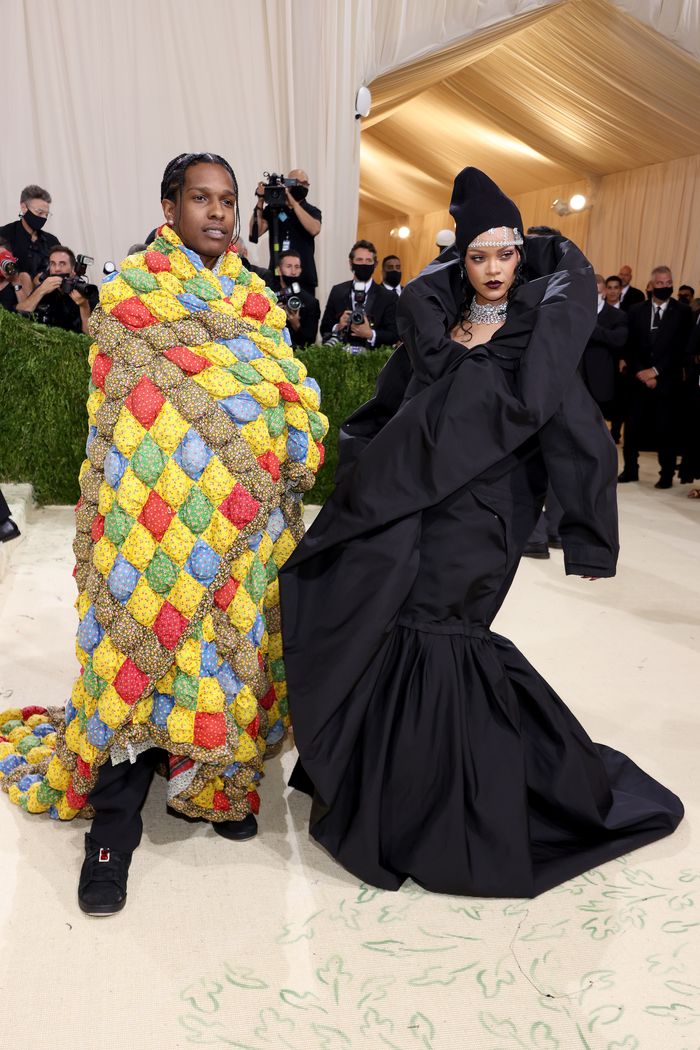 Celebrities have been dropping the news that they received the Golden Visa
The satirical Instagram page, Dubai Problems also jumped on the bandwagon and shared their own meme.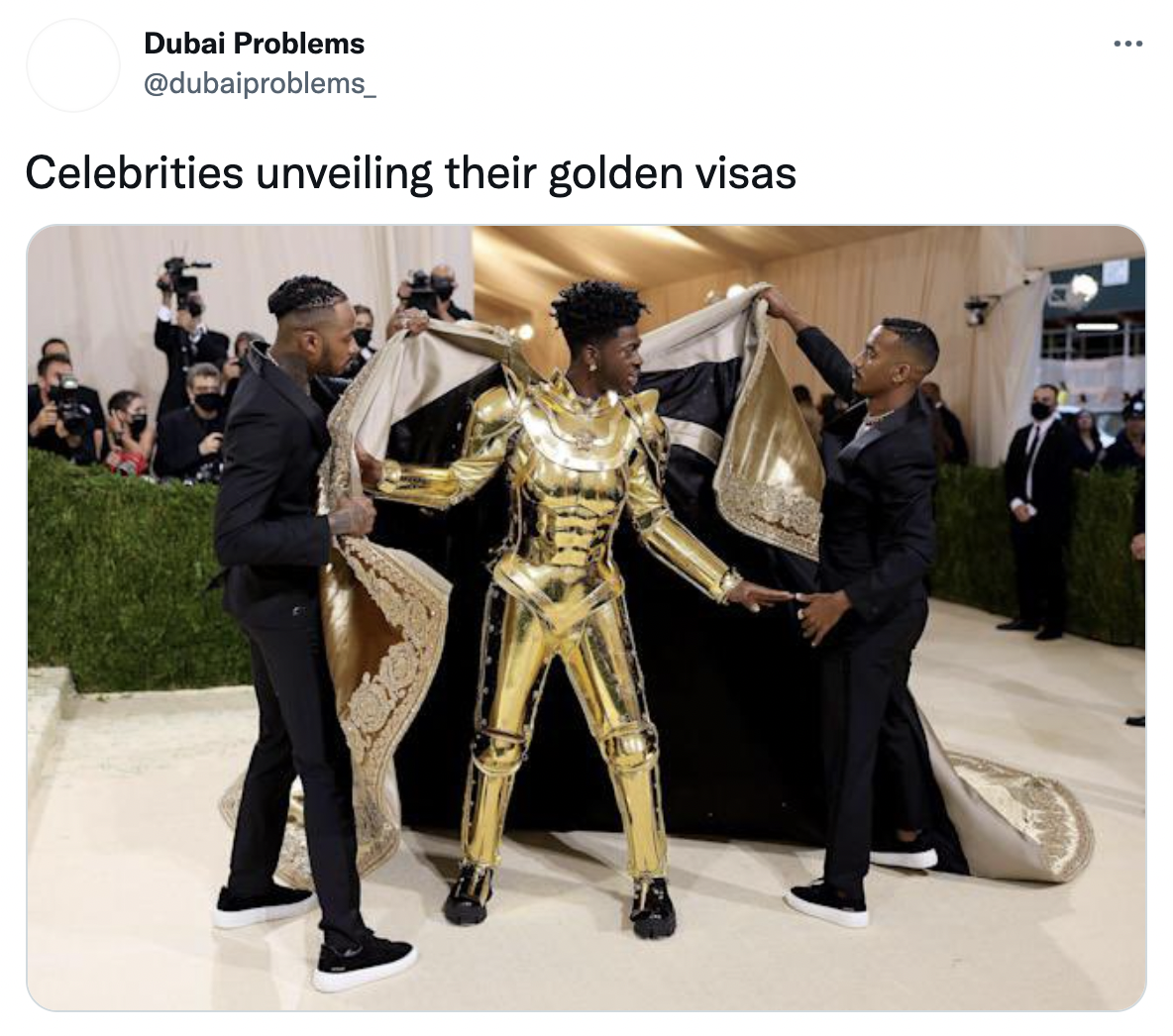 Listen To The Lovin Dubai Show: The UAE Names 38 People On Its Terror List
Also Read: A Girl Made A PowerPoint To Convince Her Parents To Take Her On A Trip To Dubai