Community
These Dubai Residents Were Spotted Cleaning Up To Protect The Camels In Their Neighbourhood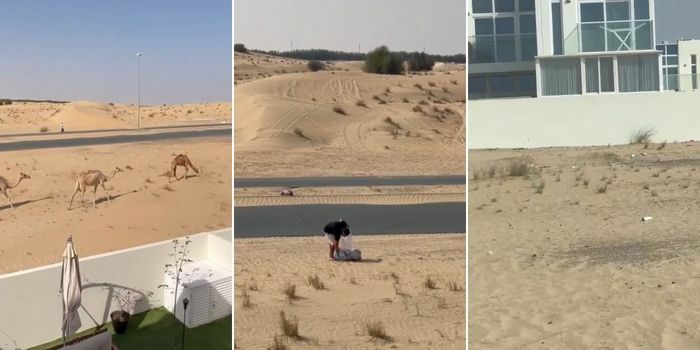 Dubai is definitely a modern oasis with all the futuristic architecture but let's remember, it's still a desert, home to many different animals. And if you live outside of the city, on the outskirts, you might be lucky enough to spot them in their natural habitat.
Damac Hills 2 is one of those lucky neighbourhoods where residents can spot camels.
@morando_em_dubai wrote to Lovin Dubai to spread awareness of what it's like to live beside the desert where camels often roam
After the long weekend and national day celebration, some trash was left behind in the desert and of course, that's hazardous to camels as they may try to eat plastic.
@morando_em_dubai decided to go out into the desert and collect the trash so camels don't consume anything that's toxic to them
"Most of camels die because of the plastic and garbage that people leave behind," Jac & Rod said.
Although their efforts would make a huge difference, it's not enough! People need to stop littering and also go out to collect trash as much as possible.
Watch The Lovin Dubai Show: UAE 51st National Day Celebrations Were Like No Other