Latest
This Rebranding Initiative Will Help You Rise Every Day To Face Your Challenges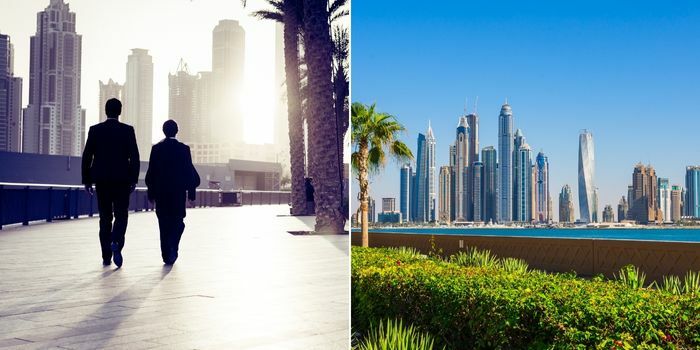 It's true that it's often hard to stay motivated every day, especially when obstacles are constantly thrown your way. It doesn't just take a day off or a TEDx inspiration video to get you up and motivated. It usually takes someone who knows how to help you to overcome the challenges.
Enter: the pioneers of the UAE, that are as old as the country. We're talking about Mashreq! Because after all, they've been helping residents since 1967.
They've helped so many people achieve their dreams when they didn't think it was possible!
Mashreq confronts the challenges you face and leads you to the path you need to get to your dream destination because they want you to Rise Every Day.
When there are challenges, there are opportunities and Mashreq supports all their clients to Rise Every Day!
As a motto, Rise Every Day is definitely a good one.
People often define success in very specific ways, be it winning a trophy, making a lot of money or owning a lot of something. No matter your definition, this bank will help you get to where you want to be (financially and otherwise).
You too can become the beacon of inspiration and success to others with the help of Mashreq. They will have more honest conversations about how you can overcome the hurdles and achieve your goals because it isn't always a straight line.
Rise Every Day just like Mashreq's roster of Risers
They have a bold roster of disruptors, innovators, and people who have exceeded expectations by simply working past the hurdles and becoming triumphant. You can actually find out more about their stories on their website!
For the first time ever in the history of Mashreq, they held a spectacular Drone Show display at JBR Dubai on September 21. Mashreq collaborated with some of the best tech experts in Dubai and renowned digital art studios to create an orchestrated performance that took storytelling to the next level.
So, whatever it is you want and however you define success, they will help you Rise Every Day!