Community
Time Travel At The Dubai Ride: Resident Pays Tribute To India's First Rocket Launch In 1963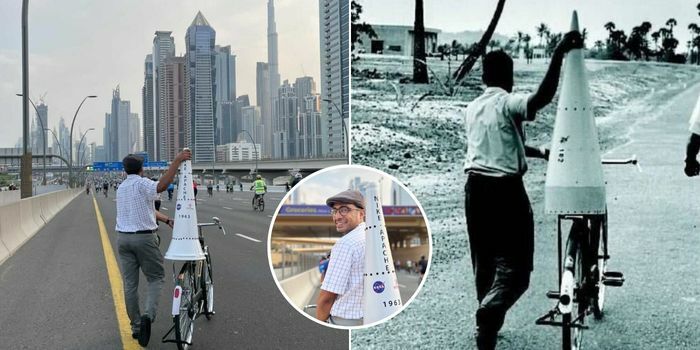 In the wee hours of this morning, hundreds of Dubai residents gathered from around the city, bikes in tow, to cycle down one of the biggest roads in the city- the Sheikh Zayed Road.
The Dubai Ride took place today and residents were keen to participate and help build one of the healthiest cities.
One particular resident, Ajmal @ajmalatwork took to the streets with a classic old cycle that one would only have seen several years ago in India, with a giant white cone attached in the back.
Leaving behind the traditional biking attire, he stood out on SZR with his crisply ironed check shirt and brown pants – a classic 1960s style.
It was evident that the man had a story to share.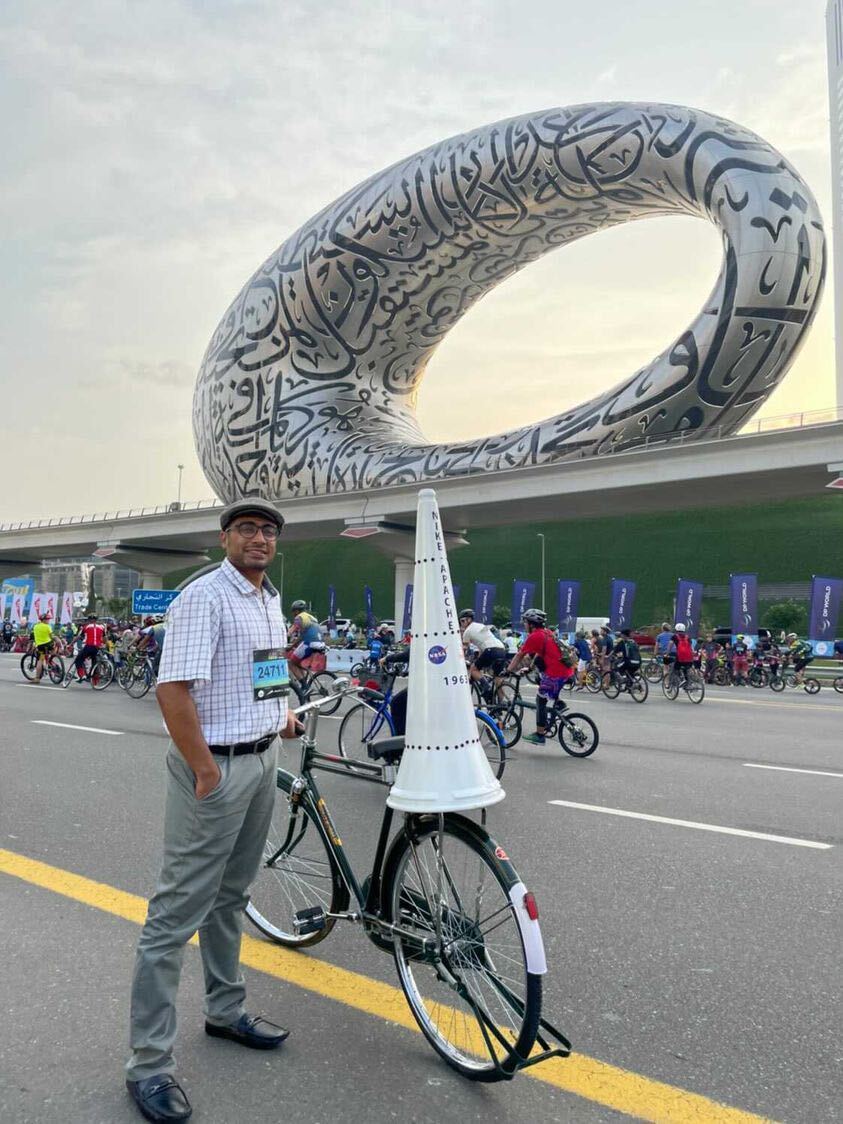 Ajmal was paying tribute to India's first rocket launch which took place back in 1963
He says, "Earlier in the days there was hardly motor vehicles to transport space rocket parts, so the villagers helped the scientists to transport it via bicycles."
Ajmal credits this moment to the foundation of the ISRO (Indian Space Research Organization), emphasizing that he wanted to take this opportunity to replicate the incident.
Much like the scientists in 1963, Ajmal was also on a mission this morning
He refers to himself as a time traveler, who wanted to take this opportunity to spread awareness of this crucial moment in history.
It's great to witness the creativity of Dubai residents!
Don't miss out on this cute moment from the Dubai Ride too!
View this post on Instagram