Latest
The UAE Affirms The Peace Treaty Will Advance The Palestinian Cause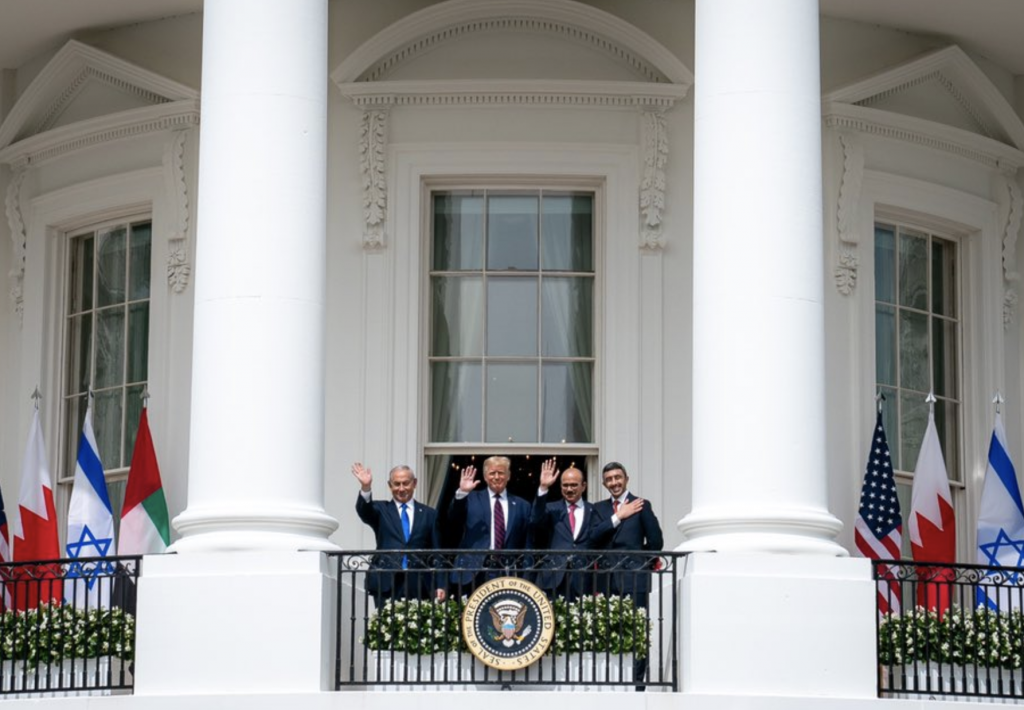 Around 700 guests from around the world congregated on the South Lawn of The White House to witness the historic signing of a peace treaty between the UAE and Israel.
The signing of the peace accord marks an opportunity to strengthen and stabilise the region while creating new energy for positive change across the Middle East. The UAE was represented by  H.H. Sheikh Abdullah bin Zayed Al Nahyan, Minister of Foreign Affairs and International Cooperation, Israeli Prime Minister Benjamin Netanyahu stood for Israel.
The agreement proves the nations are breaking free from the past with an aim to set a new course for history, according to US Pres. Donald Trump who brokered the treaty.
"This will mark the dawn of a new Middle East"
After decades of division and conflict, we mark the dawn of a new Middle East. Congratulations to the people of Israel, the people of the United Arab Emirates, and the people of the Kingdom of Bahrain. God Bless You All! pic.twitter.com/gpeqFDtr0S

— Donald J. Trump (@realDonaldTrump) September 15, 2020
The UAE will continue to support the Palestinian cause
The UAE stressed that it is not changing its stance to support the establishment of a Palestinian state based on the borders of June 4, 1967. In fact, the peace accord will advance the Palestinian Cause, which is the most influential factor in the region's security, making peace with Israel will affect the country's historic support for the Palestinian cause and the rights of the Palestinian people.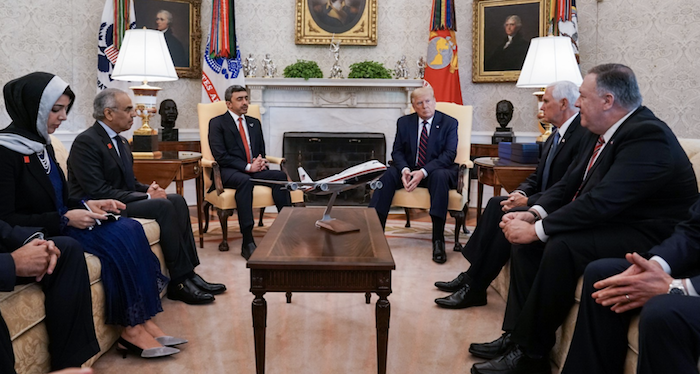 Sheikh Abdullah sat with Donald Trump at The White House in advance of the signing
The officials discussed how the Accord will advance regional peace and stability by halting annexation and positive change in the region, underscoring both countries' commitments to promote peace, security and prosperity and countering extremism, according to government agency Wam.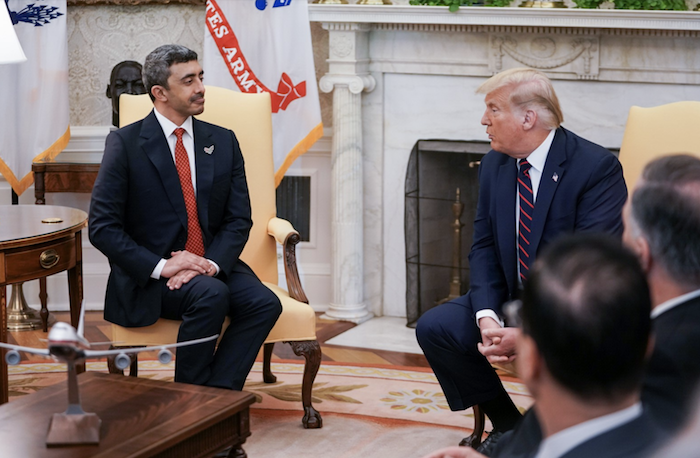 Listen to The Lovin Daily: The Historic Peace Treaty Between The UAE And Israel Will Create An Energy For Positive Change