Latest
Weather Alert: More Rain Expected Across The Country This Week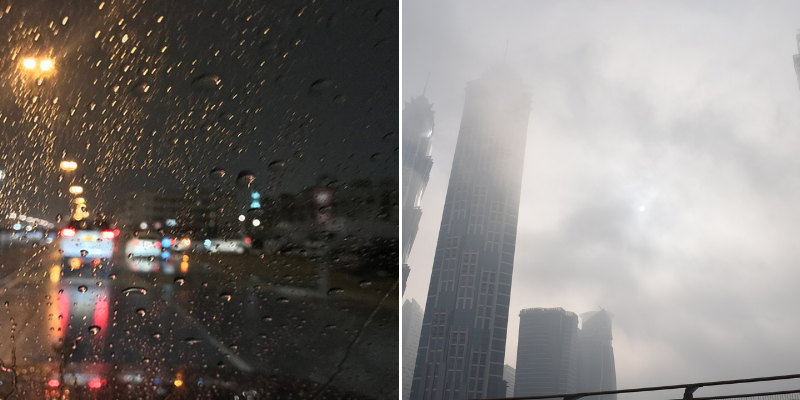 If you've enjoyed the rain on Friday, then guess what? You can expect more rain heading your way this week.
According to the Khaleej Times, the National Center of Meteorology (NCM) has said from today till the 6th, the country will witness a state of atmospheric instability. That basically means more rain!
Although it is not raining in Dubai ATM, light showers have been reported in neighbouring Ajman and Sharjah.
أمطار خفيفة على الشارقة
Light rain over Sharjah#أمطار #أمطار_الخير #استمطار #تلقيح_السحب #المركز_الوطني_للأرصاد#Rain #Cloud_Seeding #NCM

— المركز الوطني للأرصاد (@NCMS_media) January 2, 2022
The NCM has stated that tomorrow and the day after, the weather will be cloudy over most areas of the country with showers of various intensities accompanied by lightning and thunder. Even hail is expected – in this part of the world that's as rare as a blue moon.
Keep those umbrellas ready people!