Community
It's The Weekend! 9 Events You Need To Look Out For
The weekend is here and so is the fun! It's time to unleash all the carpe-diem spirit you have, even if only for two days.
So without further delay…
Keep scrolling to check out all the fun things you can get up to this weekend:
9. Go the handmade way with Mercato Mall's ARTE
ARTE is the acronym for 'Artisans of the Emirates' and will be the biggest market for handmade products. It provides artistic arts, design, fashion, crafts and sweet delights, all handmade right here in the UAE by its vendors.
Where? First floor, Mercato Mall
When? Saturday, 17 September
Time? 10 am to 10 pm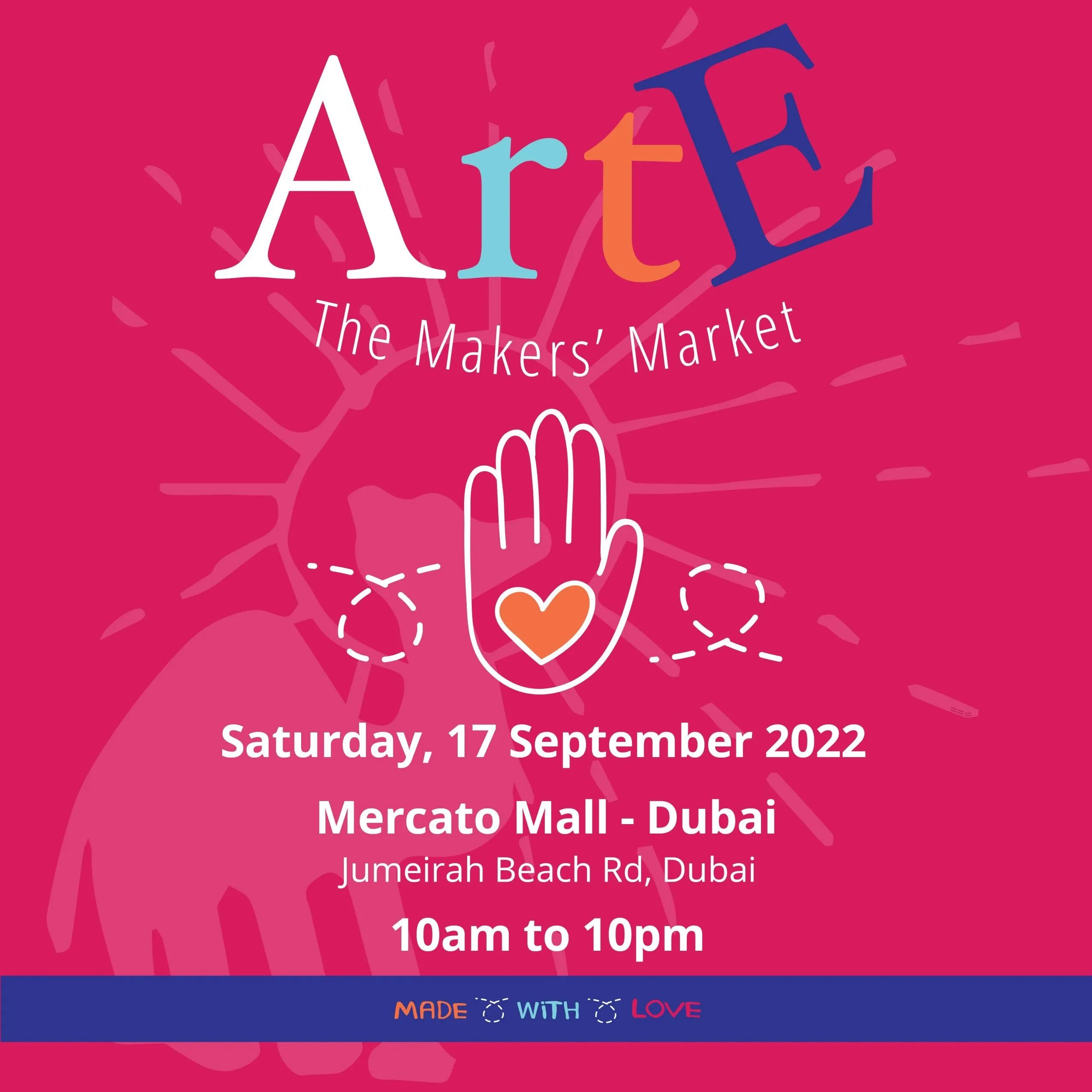 8. Adopt or foster a furry friend at the Stray Dogs Center
Everybody needs some pet therapy. It's time to get your daily dose of cuteness while also doing some good- so fill out the form by The Stray Dogs Center and make a lovely decision to fill your life with love and warmth!
Where? The Petshop Megastore, DIP1
When? Saturday, September 17
Time? 11 am to 2 pm
View this post on Instagram
7. Join in a Qawali night at Epitome, Dubai's first fully licensed vegan and vegetarian restaurant
Back by popular demand, Bismil Ki Mehfil has been scheduled for the second time. Epitome will be hosting a Qawali night featuring International singer Bismil. So if you're a lover of the Sufi music genre, you know where to head!
Where? Aloft Creek, Level 4
When? Friday, 16 September
Time? 10 pm onwards
For bookings, contact: +971 54 705 8750 // +971 54 705 8751
View this post on Instagram
6. Join the Rotaract Club of Dubai in their 'End the litter trail'
End The Litter Trail is a campaign founded by the Rotaract Club of Dubai and Rotary Club of Dubai @rotaryclubofdubai, to raise awareness about the importance of reducing, reusing, & recycling plastic by cleaning UAE dive sites, beaches, mountains, and seas. There's no better way to celebrate World CleanUp Day!
7:30 am- Clean Up the Beach: Kite Beach, Umm Suqeim 1
7:30 am- Clean Up on Kayaks: Kite Beach Umm Suqeim 1
7:30 am- Clean Up while Diving: Mina, Umm Suqeim 2
6:30 am- Clean Up while Hiking: Hatta Wadi Hub
When? Saturday, 17 September
View this post on Instagram
5. Enjoy sun-kissed Saturdays above the clouds at Privilege
Pool parties, but above the sky with a fantastic view of the Burj Khalifa- that's just the beginning of your Privilege experience all the way up on the 75th floor. Come take part in their new Peach Club parties that launch this Saturday!
Where? SLS Dubai
When? Every Saturday
Time? 2 pm to 9 pm
Note: Reservations and prior bookings are required
View this post on Instagram
4. It's Oktoberfest season at Ernst Biergarten & Wirtshaus!
Eins, Zwei, Drei, G'suffa!
Come experience the traditional Bavarian Oktoberfest right here in Dubai, complete with authentic German hops, food and entertainment.
Where? 25hours Hotel One Central, Dubai
When? September 17 to October 23 (every Friday, Saturday, Sunday)
Time? Thursdays to Saturdays- 7 pm to 9 pm AND 9 pm to 11 pm | Sundays- 12 pm to 2 pm AND 2 pm to 4 pm.
View this post on Instagram
3. Celebrate St Practice Day with a 5-Hour Brunch at McGettigan's!
We're halfway to the most celebrated holiday- St. Paddies Day and we need to start preppin right away! So join McGettigan's for a whopping 5-hour St. Practice Day brunch. You can also expect a great selection of traditional Irish food favourites and unlimited premium drinks and amazing live entertainment with the Irish Folk group Rack & Ruins.
Where? McGettigans JLT
When? Saturday, September 17
Time? 12 pm to 5 pm
View this post on Instagram
2. Team Angel Wolf is back with their Beach Blast programme
It's always a good day to do something good! Team Angel Wolf is restarting their Beach Blast activity for kids and parents to enjoy! This is the perfect chance to help create a more inclusive community. The program also includes floating wheelchairs that can be easily transported from the beach to the sea & float in water!
Where? Fairmont The Palm
When? Friday
To join WhatsApp 055 9982000
View this post on Instagram
1. Afrojack is performing LIVE exclusively at Billionaire Dubai
The Billionaire Dubai has finally reopened and they're raising the stakes with a live exclusive of the one and only Afrojack! There's a reason they're known as the Masters of Extravaganza… head down there to find out for yourselves.
Where? Taj Hotel, Burj Khalifa Street, Dubai
When? Friday, September 16
To book, call /WhatsApp: +971 56 678 3357
Watch The Lovin Dubai Show: Residents Spill 16 Life Hacks For Moving To Dubai