Latest
A 17-Year-Old Cancer Patient Scores Top Marks In His Finals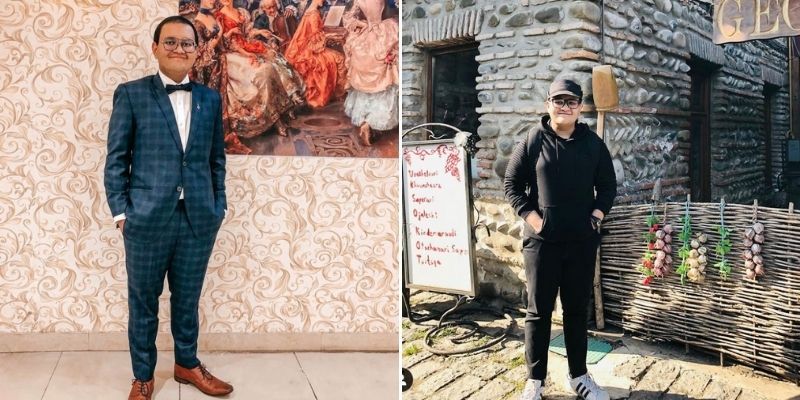 A Dubai student is making headlines for scoring top marks from his hospital bed.
Bibin Baldev Ra has stage 4 of Ewing's sarcoma, rare bone cancer, but that didn't stop him from earning top marks in the Indian Central Board Grade 12 exams. Following a stint in Al Zahra hospital, Bibin is currently being treated at a medical facility in Jalandhar, Punjab from where he managed to achieve the results, according to reports.
Bibin, who along with other students has been remote learning since the beginning of the pandemic, scored an incredible 97.2% and the opportunity to learn from home was improved during the pandemic, which worked in his favour.
"With remote learning, I could attend classes from the hospital bed, as my treatment was going on. Spending so much screen time daily was a problem, as it was a new concept. However, I persisted and prepared. I did well in pre-boards and at later stages," – Bibin Ra via the Khaleej Times.
He said his teachers, friends and family members helped him achieve top marks – incredible effort, well done Bibin!
View this post on Instagram
Not JUST a top-earner, Bibin uses his spare time to give back to the community around him
He received an award in 2019 for his philanthropy when he founded a non-profit called 'the Smile Guild' which aims to help people have positive conversations about mental health.
View this post on Instagram
Dubai's KHDA acknowledged his work, calling him an inspirational human
What an inspirational human being – congratulations Bibin! ❤️❤️
Dubai: Student battling stage 4 cancer scores 97% in CBSE exams from hospital bed https://t.co/QZyxqMyUu6

— KHDA (@KHDA) August 3, 2021
Images from Instagram