Announcements
Debunking The Fear Of Dubai Suspending Entry Visas To Lebanese Nationals And Other Nationalities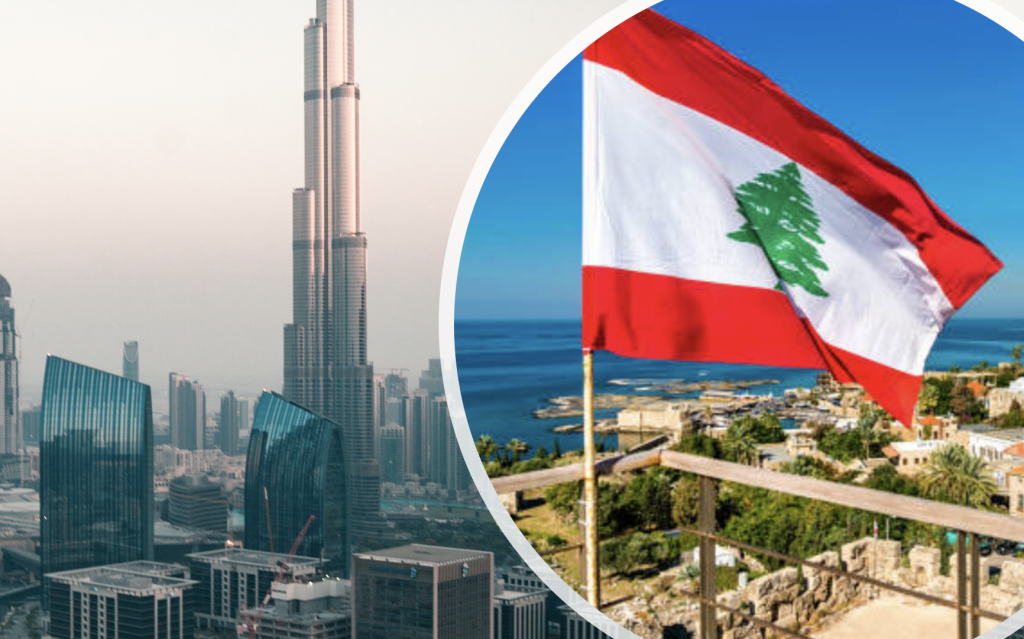 Alarming messages have been doing rounds on WhatsApp groups and social media chat rooms of the UAE suspending visas for Lebanese nationals, and 12 other nationalities but these circulating alerts are nothing but exaggerated rumours.
After reaching out to the Dubai Media Office, we can confirm that there is no truth to this news as local authorities have denied all such assertions.
The viral WhatsApp messages claim that the UAE has stopped all tourist visas for Lebanese citizens with immediate effect, until further notice:
Effective immediately and until further notice, Tourist visas stopped for Lebanese citizens. Exemption for following :

1- above 60 years 

2- travelling as a family 

3- holders of residence visa in another countries (countries not detailed yet) 

12 other countries are also affected: YEMEN, SYRIA, IRAQ, LIBYA, IRAN

AFGHANISTAN, PAKISTAN, SOMALIA, LEBANON, KENYA, TUNISIA, TURKEY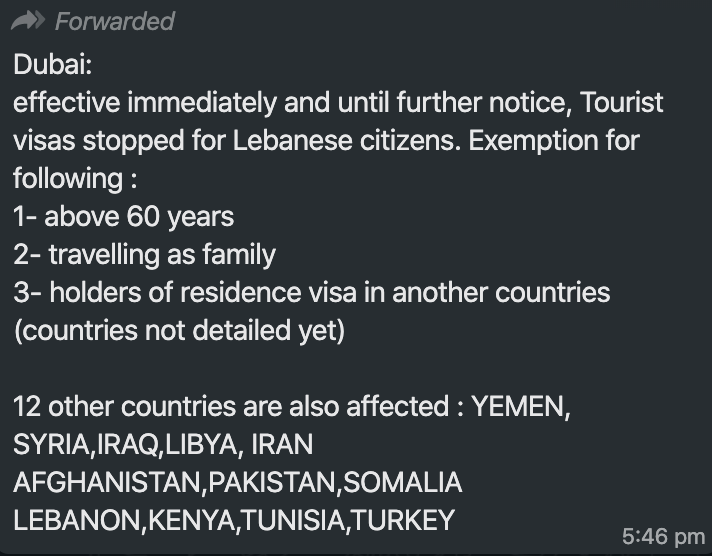 Specific entities, such as Dubai Airport Freezone and others have reportedly denied entry permits, including employment and visit visas to certain nationalities
…But this would NOT affect all individuals from the 13 countries listed below:
Lebanon
Yemen
Syria
Iraq
Libya
Afghanistan
Pakistan
Somalia
Kenya
Tunis
Algeria
Turkey
Iran
This decision could have been taken in light of COVID-19 precautions in a bid to curb the risk of a second wave from hitting the country.