Community
Emirates Suspends Passenger Flights To 9 Cities In The USA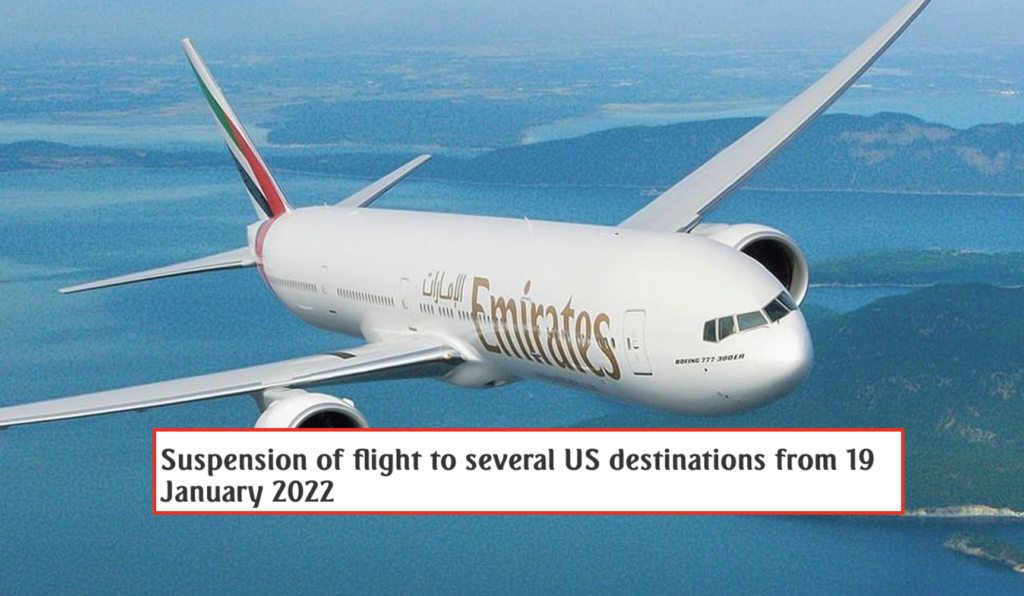 As a result of operational concerns associated with the planned deployment of 5G mobile network services at certain airports in the US, Dubai's flagship carrier, Emirates airline, has suspended flights to 9 US destinations that will be coming into effect today until further notice.
The flight suspension to the following 9 US cities will come into effect from today until further notice:
1. Boston
2. Chicago
3. Dallas Fort Worth
4. Houston
5. Miami
6. Newark
7. Orlando
8. San Francisco
9. Seattle
Emirates issued a statement on its website saying, 
"Customers holding tickets with the final destination to any of the above will not be accepted at the point of origin. Affected customers do not need to call us immediately for rebooking. Customers can simply hold on to their Emirates ticket and when flights resume, get in touch with their travel agent or booking office to make new travel plans."
Adding that,
"We are working closely with aircraft manufacturers and the relevant authorities to alleviate operational concerns, and we hope to resume our US services as soon as possible."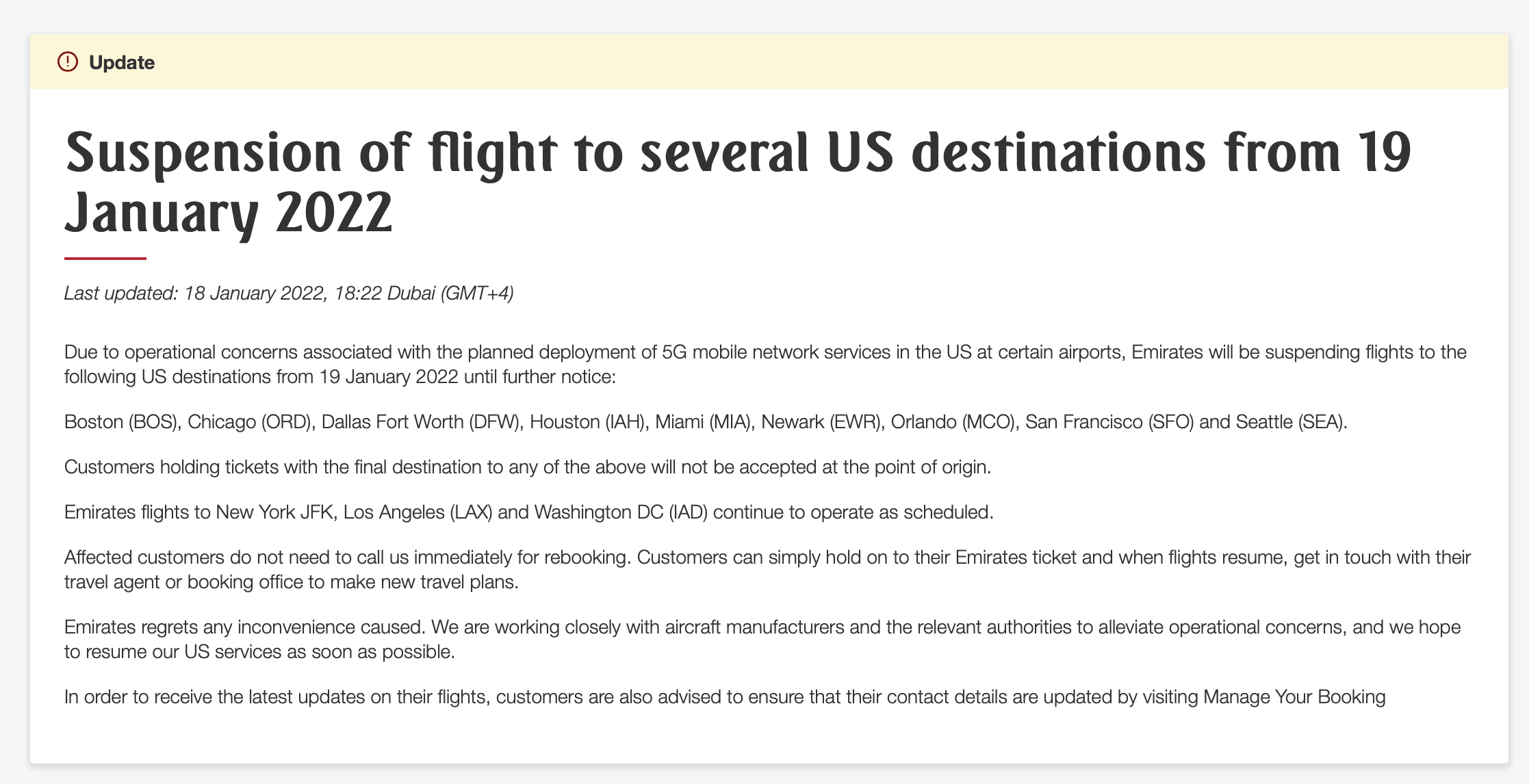 Passenger flights to New York, Los Angeles & Washington DC will continue to operate as normal
More travel updates here.
Watch The Lovin Dubai Show: UAE Calls For UN Intervention After "Houthis' Effort To Spread Terrorism