Expo 2020
The Future Of The Expo Site Is In The Hands Of A New 'Supreme Committee'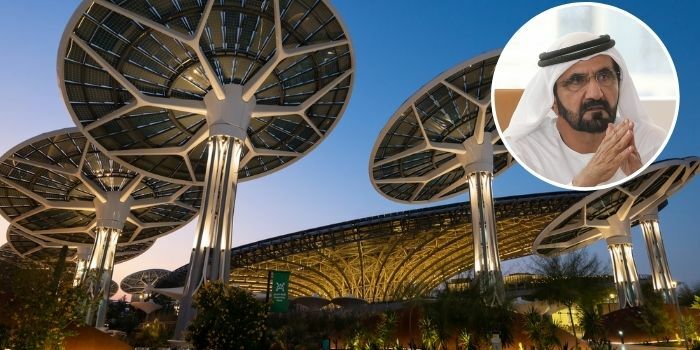 A new committee has been announced which will supervise the Expo 2020 Dubai District.
His Highness Sheikh Mohammed bin Rashid Al Maktoum, Vice President and Prime Minister of the UAE issued the decree to form the 'Supreme Committee to Supervise the Expo 2020 Dubai District'.
The Supreme Committee will be chaired by His Highness Sheikh Ahmed bin Saeed Al Maktoum, Chairman and Chief Executive of Emirates Airline & Group.
HH is joined by esteemed members of the Dubai community, including Mohammed Ibrahim Al Shaibani, director general of The Ruler's Court, Reem bint Ibrahim Al Hashemy, Managing Director for the Expo 2020 Dubai Bureau, Abdul Rahman Saleh Al Saleh,  Director-General of the Government of Dubai's Department of Finance,  and Helal Saeed Al Marri, Director General of Dubai's Department of Economy and Tourism. The term of the new Committee is three years.
View this post on Instagram
This team will develop and implement all new projects and programmes within the district
The main roles and functions of the Supreme Committee include developing the general policy for the Expo 2020 Dubai District's development and supervising the implementation, governance and development of all projects, initiatives, programmes and activities within the District, according to Wam.ae.
They'll look at the rehabilitation of the Expo 2020 Dubai District's infrastructure, further investment opportunities with the private sector, and new promotion and marketing activites.
There will also an administrative and executive body created to provide administrative and technical support to the Supreme Committee.
Watch The Lovin Dubai Show
Read next: Ramadan 2022 – 25 Iftar And Suhoor Menus To Try In Dubai
The holy month of Ramadan is right around the corner. So get ready to immerse yourself in unique Iftar and Suhoor experiences this holy month. We've got you covered!
With so many to choose from, we've made it easier for you by bringing you the best of best! We've listed the most delicious and ambient spots during this holy month, with an array of price points to suit all budgets.