Announcements
Israeli 'Fauda' Star Expresses His Excitement To Visit Dubai In A Video Message To His UAE Fans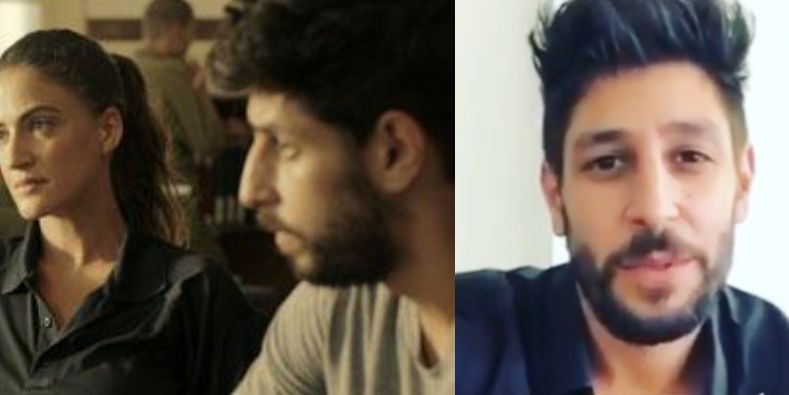 Israeli 'Fauda' Star Expresses His Excitement To Visit Dubai In A Video Message To His UAE Fans 
Israeli singer-songwriter, actor, star of Netflix series Fauda and DREAMBOAT, Idan Amedi shared a sweet video message on Twitter to his UAE fans expressing his delight over the UAE-Israel peace treaty and his excitement of coming down and visiting the country.
The 32-year-old heartthrob can be heard praising the peace treaty agreement between the two countries in the video message,
If I can speak for all Israelis, we all think peace is a good thing. It's the right thing and we can't wait to come to visit your beautiful country. Hopefully, you come to Israel as well…
Amedi also included a clip – that was sent to him by a fan – that showed his song 'Remember Almost Everything' (that's been widely spread in the UAE over the recent days) being played on the radio against the backdrop of the mighty Burj Khalifa, to which he referred to as a "kind gesture."
Although a little late, about a week ago I received a video and a greeting in Arabic from a blogger from the sayings he listens to 'remember almost everything' against the backdrop of the tallest building in the world in Dubai
A translation of Idan Amedi's insta caption further mentions,
It took me a moment to understand the incident, dear friends from the Foreign Ministry helped me (;
From the same sharing in the story I receive messages from all Arab countries, even from countries called 'enemy states', it turns out that the citizens there are thirsty and want peace and send warm words to all the people of Israel.

May there be a Shabbat Shalom for everyone💛.

*Here are some responses from Iraq, Syria, Yemen and other countries in the region.
Idan Amedi concluded his 44-second long video by blessing those watching from the UAE, telling them in Arabic,
I hope all of us will live in peace and prosperity.
Following the US-brokered peace accord between UAE and Israel, thousands of Israelis have already booked flights to Dubai and Abu Dhabi for work, leisure and other purposes.