Announcements
It's Officially Yacht Season In Dubai And Priyanka Chopra Couldn't Agree More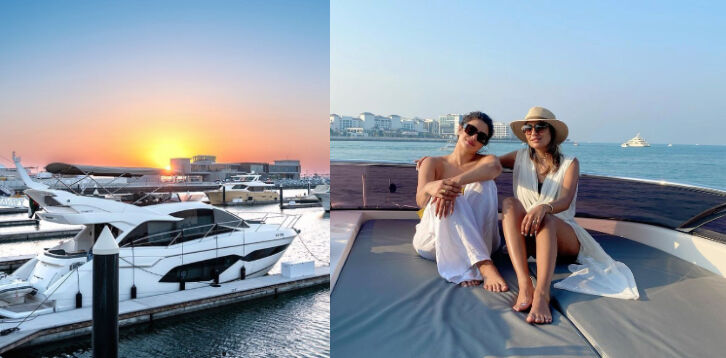 It is BIG time yacht season in Dubai.
Birthdays? Yachts. Farewells? Yachts. FIFA World Cup screening? Yachts. Proposals? Yachts. Celeb vaycays? Yachts.
People are SAIL-ebrating good times out in the open waters, and the weather is giving right now. With the combination of cooler temperatures, winter breaks, festive and football season, a Luxury Yacht Charter company in Dubai has revealed that the demand for their yacht charters have spiked by almost 300% compared to Q2 – Q3 volumes.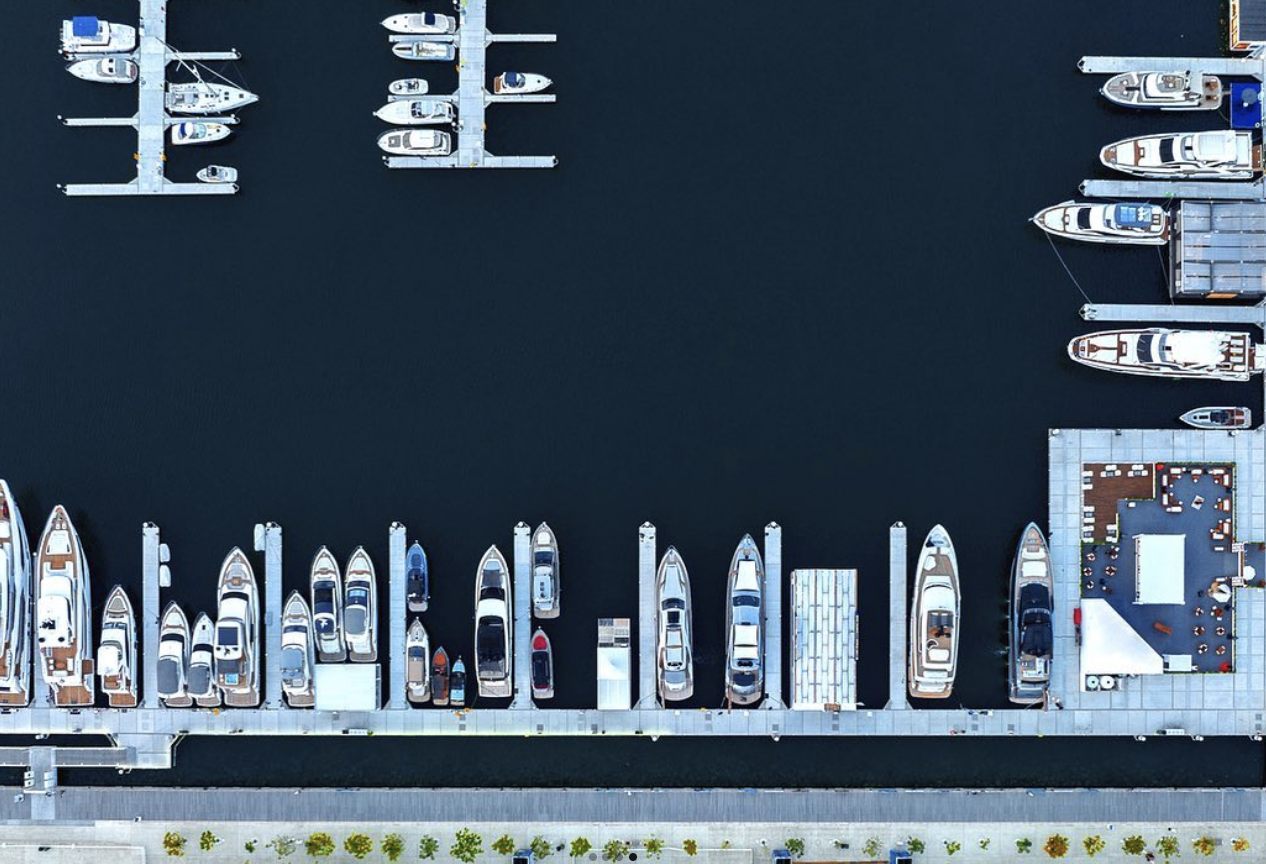 Recently the ICONIC international actress Priyanka Chopra was seen yachting it up in Dubai and hitting the waves on Jet Skis
With Dubai being known for its 'work hard and party harder' culture, it comes as no surprise that PeeCee was taking some time to unwind ahead of all her work obligations in the city. It's all about the right balance, after all😌.
Catching the sunsets on her 90-foot-long rented yacht, the charming actor was seen sporting a strapless mustard swimsuit on Sunday.
Earlier this week, the Matrix Resurrections Indian actress was in Jeddah, Saudi Arabia, for the Red Sea International Film Festival and was last seen oozing BLING at the Bvlgari Dubai Fashion Show on Monday evening.
View this post on Instagram
There is certainly a boom in demand for superyacht rentals from exapts and visitors in Dubai this winter
The Managing Director of Sky Walker Yachts, Simon Wickham, exclusively told Lovin Dubai:
"With temperatures dropping, COVID restrictions on board have been lifted, the World Cup has finally arrived, and the festive season is upon us. Tis' is certainly the season to be yachting.. in Dubai... During the Winter season in Dubai, we generally expect to see enquiries for yacht charters increase by approximately 300% compared to our Q2 – Q3 volumes."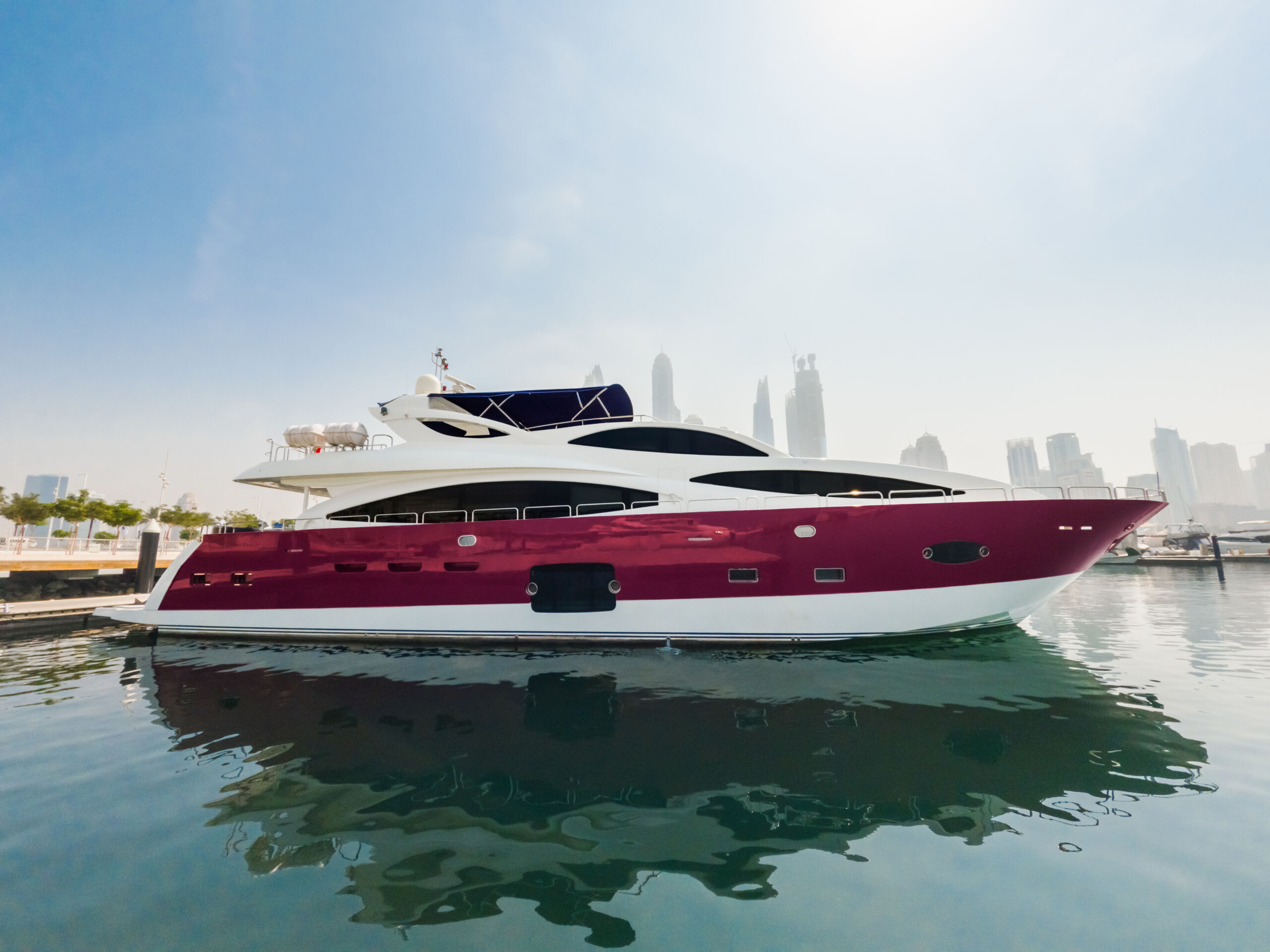 Watch The Lovin Dubai Show: The UAE President Meets Emir of Qatar
ALSO READ: Sujith Varghese Is The First Person of Determination In A Wheelchair To Became A Personal Trainer In Dubai
Get the latest Dubai news direct to your phone RN! Download The Lovin Dubai app for free RIGHT HERE (App Store) (Play Store) to get the latest trending stories to your phone.