Announcements
Dubai Marina Be Flexin' With It's Fancy New Urban 4-Way Footbridge!!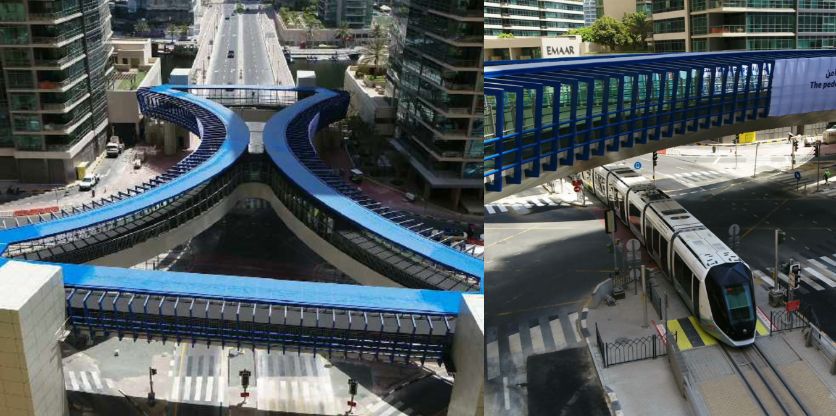 Dubai Marina Be Flexin' With It's Fancy New Urban 4-Way Footbridge!!  
Folks down at Dubai Marina woke up to a completed 4-directional pedestrian bridge, considered the first of its kind in Dubai on morning of Saturday, September 19.
Located at the intersection of King Salman bin Abdul Aziz Al Saud Street with Al Gharbi Street at the entrance of Dubai Marina (near JBR), the bridge has four escalators linking the four sides of the junction.
The swanky new bridge boasts of a unique design echoing the urban architecture of the neighbourhood and the patterns of surrounding buildings.
Roads and Transport Authority (RTA), has confirmed that the 4-way pedestrian bridge stretches 75 metres and handles about 8000 people per hour in all directions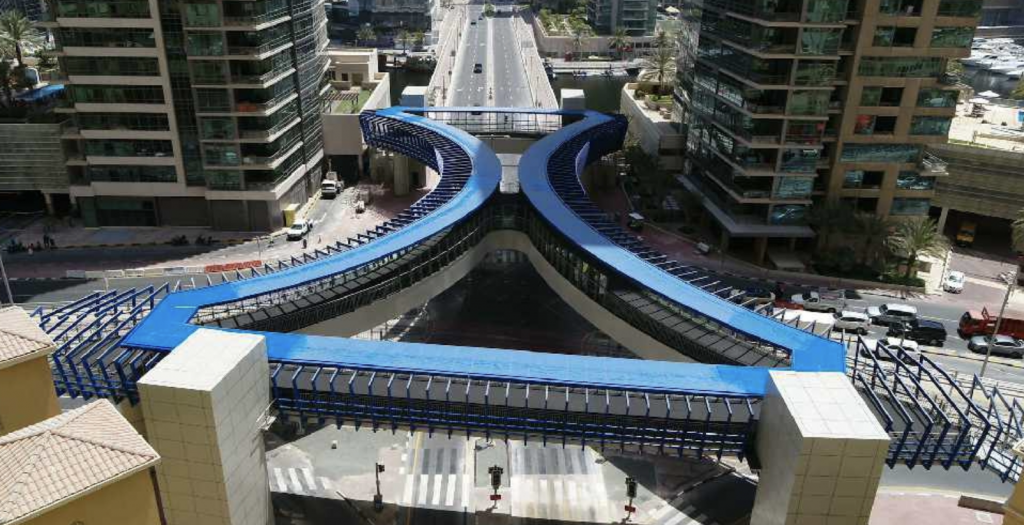 The junction is used by as much as 2300 people and 2000 vehicles during peak hours in each direction. More than 1000 people cross the junction to head to the JBR during weekends. Moreover, Dubai Tram crosses the intersection every six minutes. The area accommodates two Tram stations and one bus stop, and there are no pedestrian crossings nearby
Explained Mattar Al Tayer, Director-General, Chairman of the Board of Executive Directors of the Roads and Transport Authority (RTA).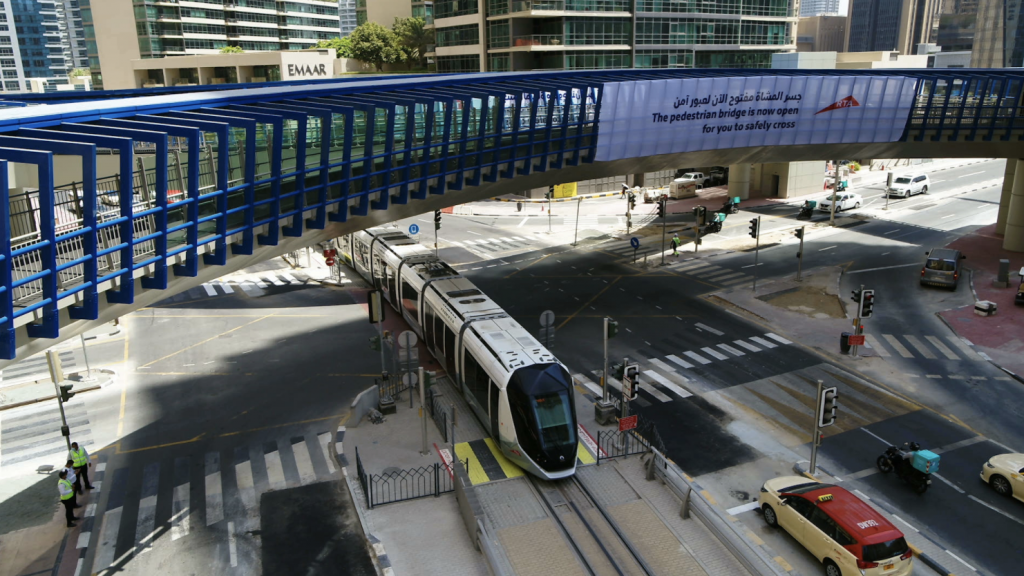 RTA plans to build other 36 footbridges during 2021-2026; which will bring the total number of pedestrian bridges to 165 bridges
The number of footbridges constructed in Dubai soared from 13 bridges in 2006 to 129 bridges by the end of 2020.
Residents are being reminded to follow precautionary measures of social distancing and wearing a face mask to maintain their health & safety when out in public.
If you've run out of disposable masks or are looking for quality reusable masks to avoid being FINED AED 3,000, then check these out:
1. A pack of 50 three-layer disposable medical face masks for AED 21.00.
2. Advance reusable face mask, suitable for when you go running or cycling for AED 70.99.
3. Pack of 8 adjustable and slightly more affordable reusable face masks with breathing filters and earloops, for AED 53.90.
Note: This article may contain affiliate links. Lovin Dubai can receive a commission if items are purchased through a link from this post.