Announcements
These UNREAL Clicks Of The Virgin Galactic Zero-Gravity Space Planes Will Leave You No Comets
These UNREAL Clicks Of The Virgin Galactic Zero-Gravity Space Planes Will Leave You No Comets
No comets LOOOL you see what we did there?!
Mooooving on, Virgin Galactic has revealed what their zero-gravity space planes will look like and it's unreal how futuristic the designs are.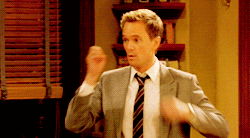 The SpaceShipTwo Unity will be taking off from earth and will take you out of this world (quite literally) for a 90-minute zero-gravity trip to space.
SpaceShipTwo Unity's cabin is sized to allow for an out-of-seat weightlessness experience for the astronauts on board. Soft cabin surfaces and elements become hand and footholds, allowing astronauts to freely explore the cabin.
The out-of-this-world-views don't come cheap as tickets abord the Virgin Galactic spaceships cost a whopping $250,000 (AED918,000… almost a MILLION)!!!
The spacecraft's interiors and seats have been designed in collab with UK design agency Seymourpowell. In addition to two pilots, the spacecraft can accommodate up to six travellers.
"This cabin has been designed specifically to allow thousands of people like you and me to achieve the dream of spaceflight safely – and that is incredibly exciting''
Richard Branson, the founder of Virgin Group, further added:
"When we created Virgin Galactic, we started with what we believed would be optimal customer experience and then built the spaceship around it. We will continue with that ethos as we expand our fleet, build our operations and underpin Virgin Galactic's position as the Spaceline for Earth."
When the spaceship hits zero-gravity (Zero-G), passengers will get the chance to unfasten from their seats and float around the cabin unrestricted
The cabin includes a first for space travel, a large, circular mirror on the aft bulkhead which, by adding a tint to the reflective surface, allows astronauts to view themselves weightless while illuminated by the natural brightness of the Earth
Watch the complete virtual walkthrough of SpaceShipTwo Unity's cabins right here:
Get real about space exploration with this slick portable telescope
This portable telescope is a treat to budding space troopers, plus it comes with a smartphone eyepiece adapter to take pics of all the great 'out of this world' discoveries that you make
Promising reviews:
"I bought this as a gift for my son. I finally found something interesting to have his attention. He will keep saying Galileo when he saw the telescope. He knows Galileo always shows with a telescope in pictures of books. So easy to carry with you for the camping trip or another outdoor trip. Great to watch birds and other animals in this product. Image is clear. There are two different sizes of a lens. Choose the correct one depends on the distance of the observing object."

"I bought this as a birthday gift for my 5-year-old son – his first foray into space. It is very easy to set up with the instructions, works well and it has the part to attach phone so we can take pictures. Comes with a backpack, scope, two different lenses and a tripod. Good starter telescope. Super happy with it"
On Amazon for AED 427.
Read: Look At Life Beyond Earth Through These 4 High-Tech Telescopes For A Little Escapism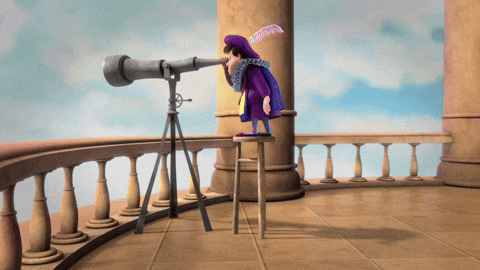 Note: This article may contain affiliate links. Lovin Dubai can receive a commission if items are purchased through a link from this post.