Latest
11 Items That Everyone Wants In Their Office But Only A Few Are Lucky Enough To Have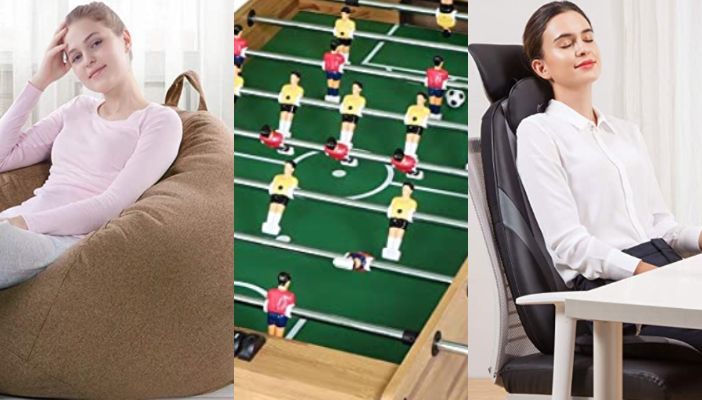 11 Items That Everyone Wants In Their Office But Only A Few Are Lucky Enough To Have
You are LYING to yourself if at some point or the other of your office life you haven't yearned for even one (if not all) of these 11 office items.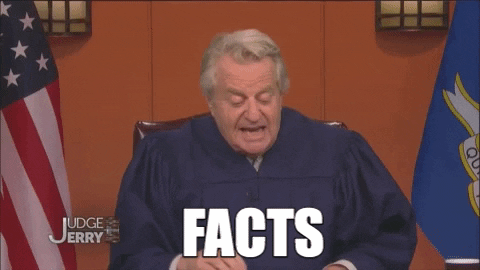 11. Who doesn't want to just cosy into a nice fluffyyyyy warm Bean Bag when the Z's hit you really hard after a long-hauled boring meeting?!
Promising review:
"Excellent product, delivery as directed even in COVID times: Really light and looks well made. Only tested now – but the material looks robust as designed for indoor/ outdoor use. Kids do your worst!"
Buy it from Amazon for AED 119.99.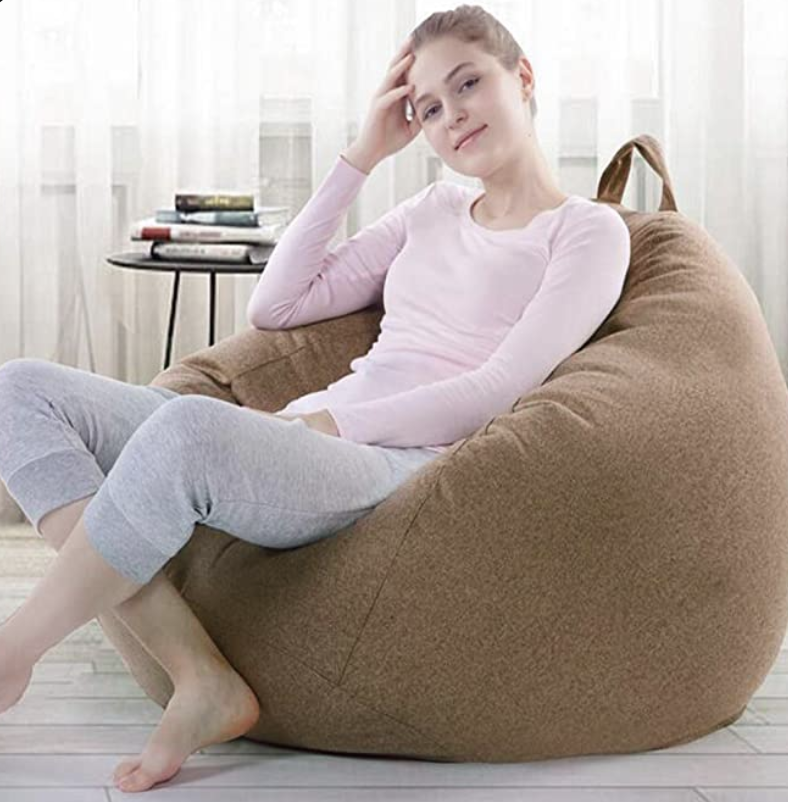 10. Which office-goer does NOT want a Mini Fridge tucked away under their desk for them to store everything from drinks to food to even icepacks (to use after being dumped a million tasks from the boss).
Buy it from Amazon for AED 355.17.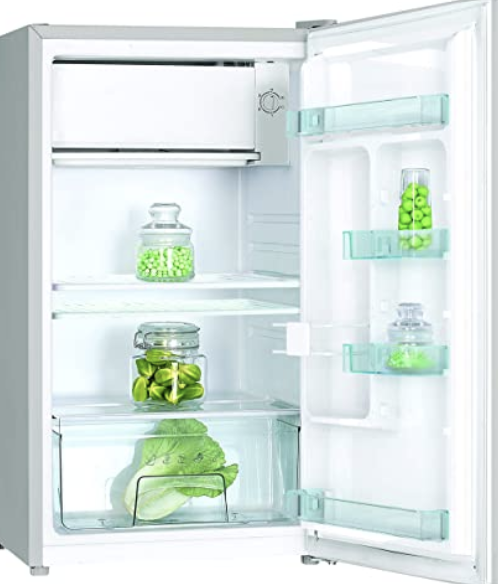 9. Settle the score with your work BFF in a not-so-friendly match of FoOoOOSbAlL.
Promising review:
"Very good quality size it arrived next day great value recommended."
Buy it from Amazon for AED 345.00.
8. When the air around the office gets too stuffy, nothing better than a slick Black+Decker Compact Ultrasonic Air Humidifier to calm the vibes.
Promising review:
"Works really well and everyone living in an apartment with continuous air condition should buy.

While doing some research on the items to buy for our yet to born baby, humidifiers came as one of the top recommendations. so we bought 1 and start using in our room. We live in an apartment and our air conditioning is running throughout the year which means that its air is mostly dry inside the apartment (something I learned recently). the first night we used it, we noticed when we woke up that our nose wasn't as dry as it usually is every morning. I was pleasantly surprised that these things really do work.

This model is not too expensive compared to the other brands available. I was a bit unsure about the quality. but after using it for 2 weeks, I am pretty happy with the purchase. as soon as you turn on the things start running full-blown. we're so satisfied with this model that we ended up buying another one so we can use it the baby room and also in our room."
Buy it from Amazon for AED 122.00.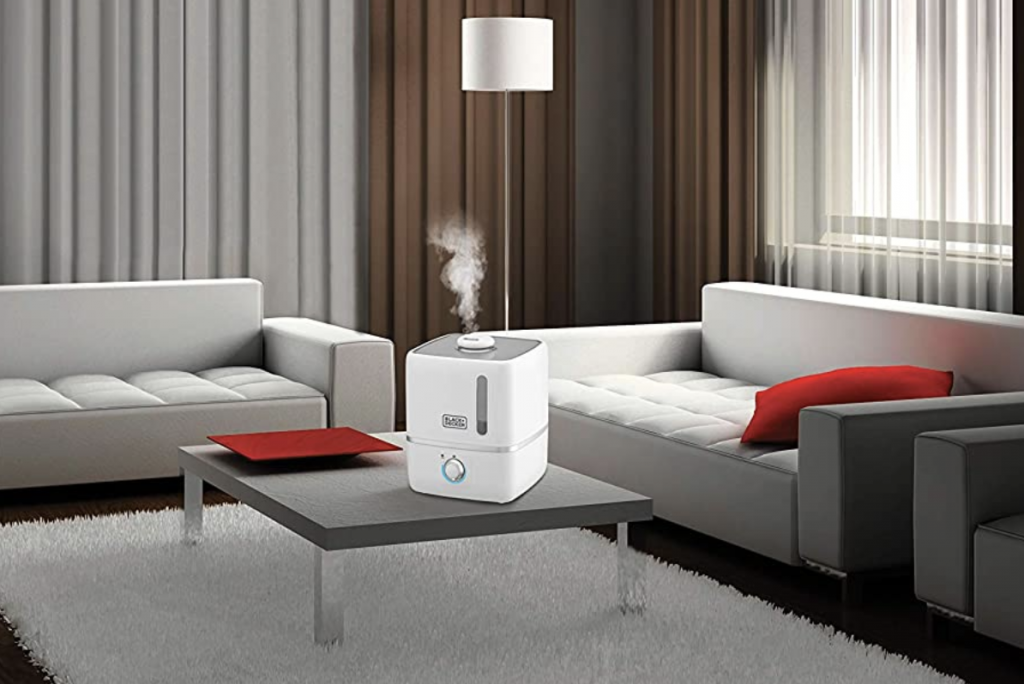 7. If not for the FULL office, but having a Mini Desk Humidifier by your side may just be the need of the hour for many, many out there!
Promising review:
"SMARTDEVIL desk humidifier. First impression, looks elegant, does not look cheap at all. Though it has a capacity of 500ml I believe that's all that I need, because whether you are using it in the office or home it will not take to much space to the point of being an obstacle. Its well designed. It is very silent you will not hear a sound coming from it, you will forget it's even there. Incase you do forget about about it. If the water run too low it does have an auto power off so as to protect the device, great edition guys, safety first. I bought a pink one for my babies room and it blends in well. Then there is the soft glow light, which I use as a night light for my baby which is plus.

Overall this is a great humidifier to have and I highly recommend it to all. To the seller kudos amazing product."
Buy it from Amazon for AED 55.99.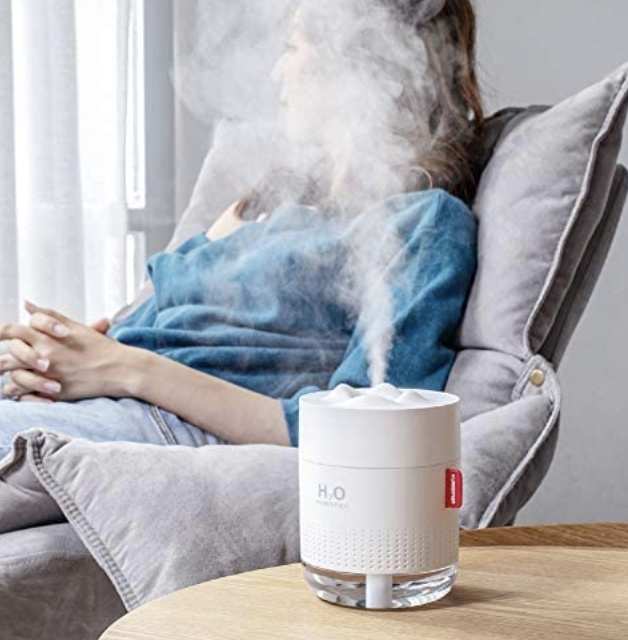 6. When you're at your desk werking away 9-5, a backache is just inevitable!! Thus, this Shiatsu Heat-Kneading Portable Back Massager.
Promising review:
"What I really love about this product is that it provides you a comfortable massage without leaving your house. My husband and I used to go to Swedish massage but due to the current situation, this product is worth to buy. The roller buttons fit our medium size body built I am 5'2 and 5'4. I wish they can incorporate the horizontal roller spot as well. Overall base from our personal experience product is worth to buy."
Buy it from Amazon for AED 279.99.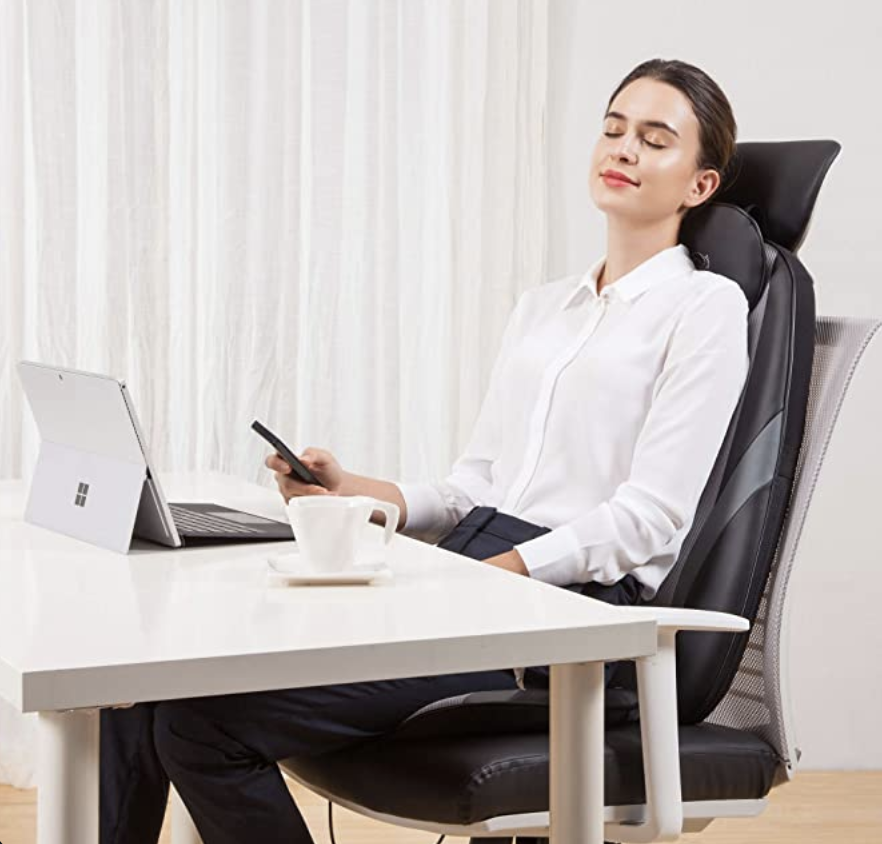 5. Sore muscle pain IS REAAAAL. And having this Powerful 3-Dimension Deep-Kneading Massager giving some much-needed TLC to your aching back while you're hustling away seems like a pretty saa-weet deal!
Promising review:
"Portable, compact and easy to operate.
Comes with a wall and car plug. You can use it in your home or car.
HIGHLY RECOMMENDED!"
Buy it from Amazon for AED 60.00.
4. Pencil heels all day?? Then this SkyLand Foot Massager is an office essential for you guv'nor.
Promising review:
"Excellent quality. Worth the investment. Works wonders. Definitely recommend the purchase.
Such a relief after a day of work, helped me relax. Don't think, just buy, after all, it's the cost of a couple of foot massages."
Buy it from Amazon for AED 272.77.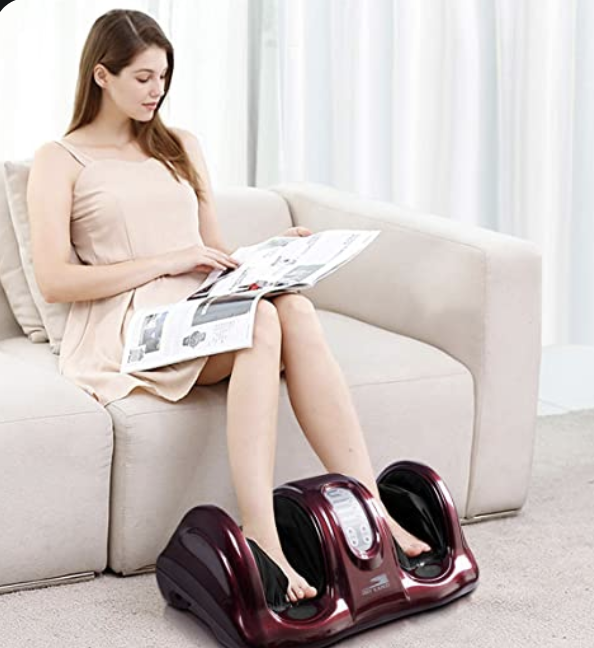 Promising review:
"Using every day in the office, very useful. Easy to wear. Have 2 extra soft pads."
Buy it from Amazon for AED 32.97.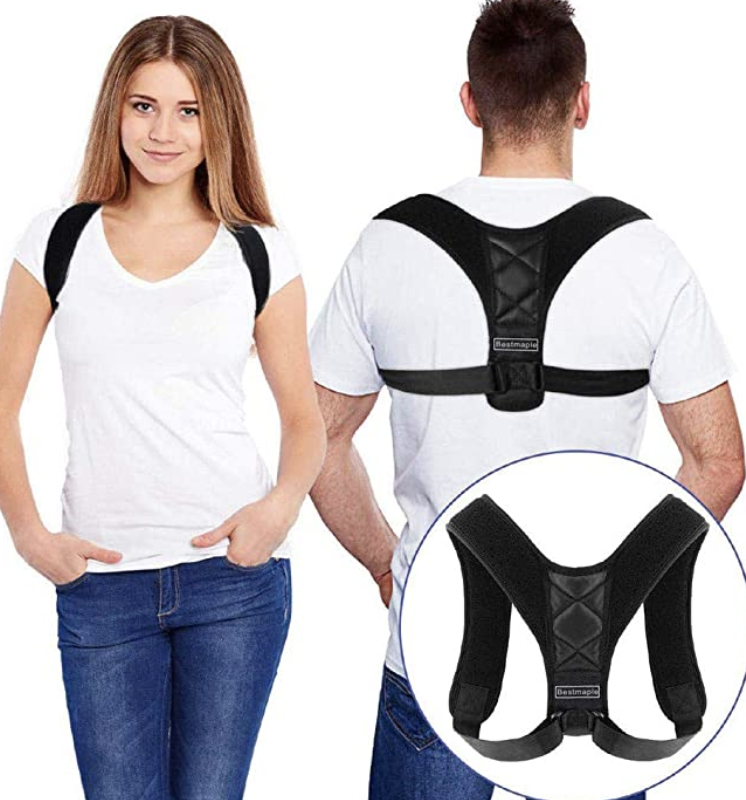 2. Coffeeholics, life is really TOOOOO SHORT and hectic to not have a Mini Coffee Maker ready to pump out your daily elixir on the go.
Promising review:
"This perfect for espresso on the go. I bring it with me to work for afternoon espresso when I'm starting to feel sluggish. It's small and lightweight, but is very durable and makes great espresso."
Buy it from Amazon for AED 249.00.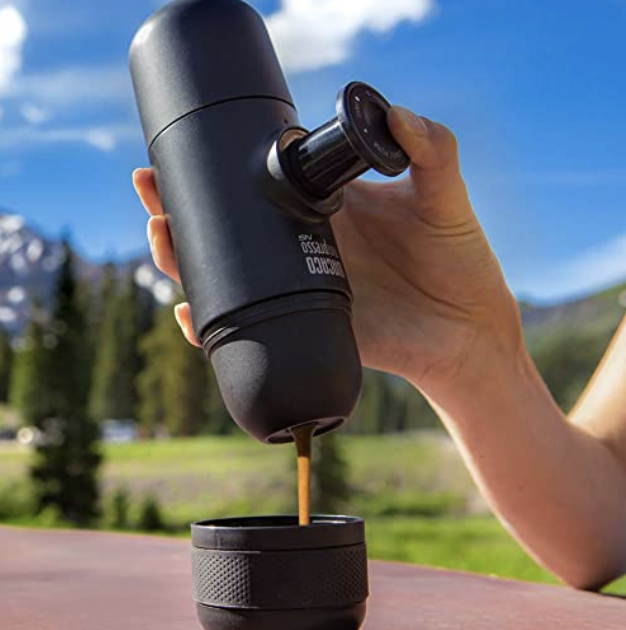 Promising review:
Perfect thickness and comfortable for the elbow. As I wanted.
Buy it from Amazon for AED 45.10.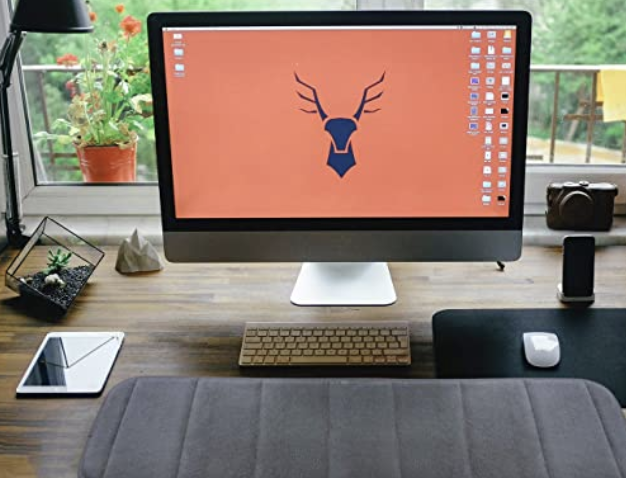 Note: This article may contain affiliate links. Lovin Dubai can receive a commission if items are purchased through a link from this post.