Latest
Calling All Savy Shoppers: Swanky Sets Of Reusable Masks That'll Make You Look Ultra Saucey
Calling All Savy Shoppers: Swanky Sets Of Reusable Masks That'll Make You Look Ultra Saucey
Disposable masks are:
A. HORRIBLE for the environment
B. Waaaaay too common
C. Not economical
D. Not an ideal pick for savy and trendy shoppers at all!
So instead get yourself these packs of reusable masks that are eco-friendly, budget-friendly, chic, protective and super durable all at once!
Helloooo chic.com.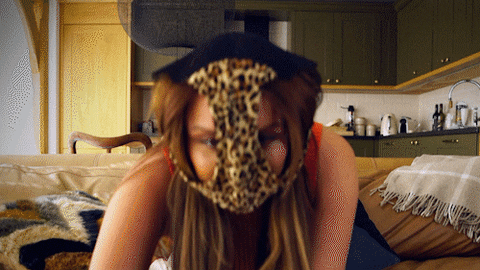 5. A pack of 5 Reusable Face Masks with breathing valves for those who easily feel claustrophobic after prolonged hours of use.
Buy the pack of 5 from Amazon for AED 32.99.
4. Suprise your fam or squad with these unisex Funky Patterned Face Masks and walk out looking like a trendy arse hipster!
Promising review:
"I like my new set of masks. Quick delivery and items delivered as advertised. The material of the masks is thick and allows you to breathe in a decent way."
Buy the pack of 5 from Amazon for AED 24.24.
3. Add a pop of colour to your OOTD with Mr.Moudz's Vibrant Reusable and Reversible Tie Dye Masks! Made with the finest Italian fabrics ensuring superior quality and style.
By purchasing these masks, you are enabling Mawaheb from Beautiful People to continue giving People of Determination a platform to create their art and speak their truth. (Mawaheb is a Dubai-based art studio for People with Determination that treats its students as individuals with freedom of thought and action.)
Buy the family pack of 3 from Collars and Cuffs for AED 240.00.
Buy the pack of 5 from Amazon for AED 82.00.
1. Have your kiddos feeling comfy whilst staying protected in this Sky Blue Reusable Face Mask.
Buy the pack of 3 from Amazon for AED 69.99.
Note: This article may contain affiliate links. Lovin Dubai can receive a commission if items are purchased through a link from this post.