Latest
There's A Massive New Food Hall At The Pointe And It's A Brilliant Day/Night Out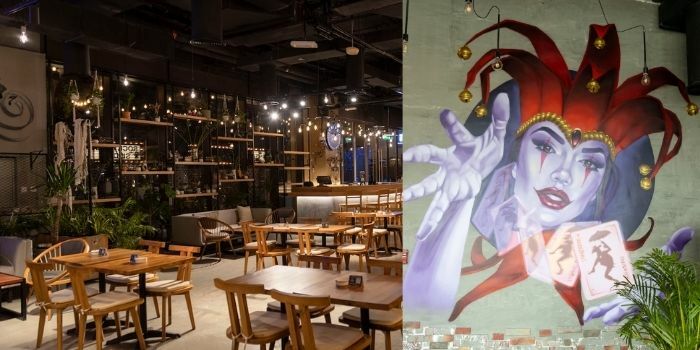 If you love nothing more than tucking into a mix of plates from the city's top dining spots, underneath dreamy hanging lights, step right up.
Social Distrikt, the World's First 'Managed Experiential Food & Bar Hall' has opened at The Pointe, and it's a brilliant mix of all things good! It's a 20,000 ft space prepped to tempt your tastebuds with an urban food hall and bar that sprawls across The Pointe with outdoor seating guaranteeing those fab, The Palm Fountain views.
It's also a licensed venue, with everything you need under one roof including vino gardens, gastro bars, dining lounges, social spaces, entertainment corners, culinary workshop areas and much more. Making it a home away from home, it's a doggo friendly spot (yaaayyyy!) and it's got a freelance space, so you can work here during the day – ideal!
The large outdoor seating area has front row seats for the world's largest fountain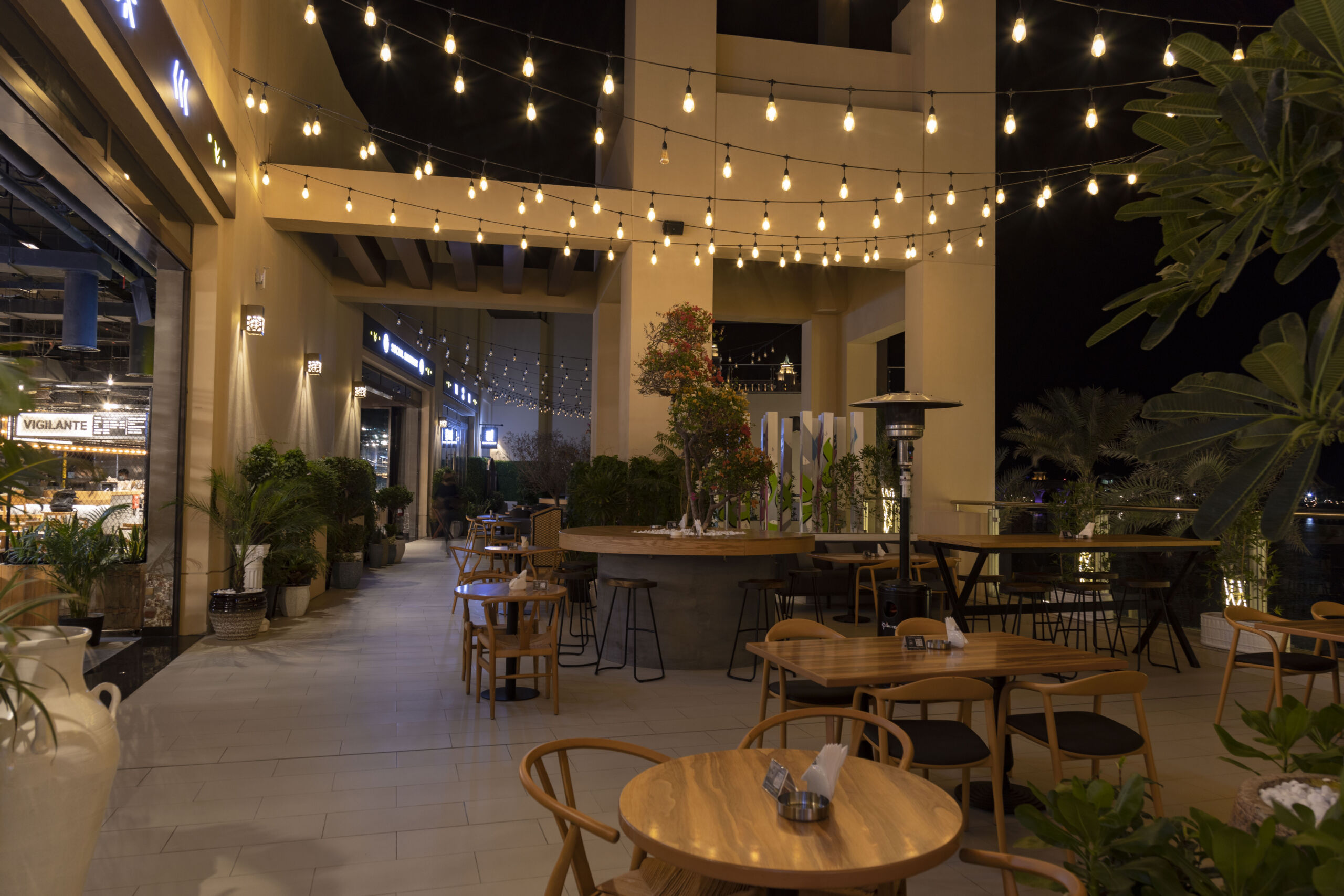 Seating 600 people, and 1,200 people at full capacity, it's a multi-sensory dining experience, that's made for foodies and for people who live for an atmospheric drink and dining experience
Social Distrikt brings together your favourite dining spots from around the city. Come one and all to tuck into Pinsanity, Couqley, Ichiban Sushi, Zaroob, Circle Cafe, Rock House Sliders, Japang, and more.
Order your way around the world with the touch of a button, there's an app that lets you download menus and order directly from your table – simple as!
Psst! It's not JUST eats, there are entertainment corners for a wee bit of extra fun
There's an eclectic concept store to browse through and shop at, by FLTRD, a VR gaming corner by Robocom, and a vinyl record station by Raw Music Store. It's even got a live radio on site where guests can join in on the fun.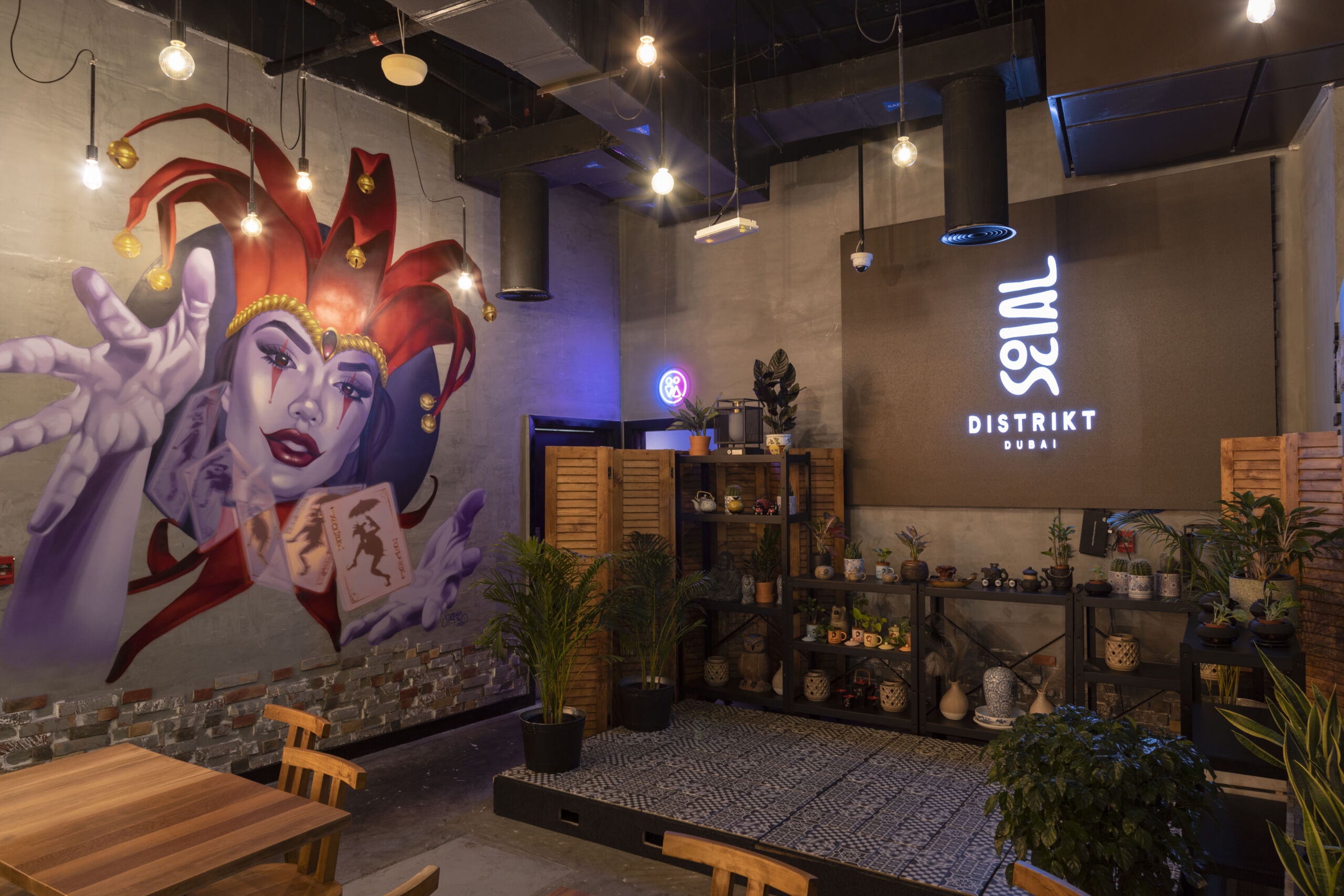 Stay tuned! There are heaps of entertainment nights, events, and activations, from standup comedy, game nights, sunset art workshops, to brunches, movie nights, book clubs, and more on the roster, ensuring a jam-packed 2022. Cya there!