Latest
WIN! A Ticket To The FIFA World Cup Qatar 2022™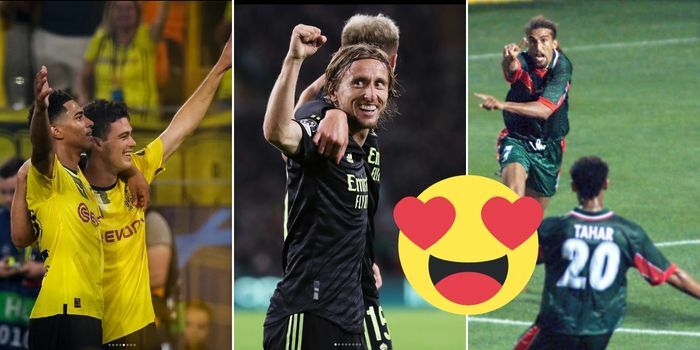 GOALLLLLLLLLLLLL!
Tears, anger, celebration and victory, the FIFA World Cup 2022™ has brought us some of the greatest moments in the history of football, and for the first time ever, it's happening so close to us.
Teams are in training and fans are prepping their Doha travel plans, but if you didn't manage to get your hands on a goal-dust ticket, fear not friends! The good people at Bud, in collaboration with African+Eastern, are sorting out two extremely lucky fans with a ticket to the game of a lifetime.
This is your chance to WIN a ticket to the FIFA World Cup 2022™ quarter-final- and entry is actually simple! All you need to do is visit one of eight participating African + Eastern stores, purchase a case of Bud, cross your fingers, and hope for the best. Scroll for deets.
Buy a case of Bud for the chance to attend the Quarter Finals of the FIFA World Cup Qatar 2022™
Main images via @FIFAWorldCup
HOW TO PLAY:
Purchase a full case of Bud
At the time of purchase, you will get a code card
You need to enter the code to the lock attached to the podium in store
If the code is correct, the lock will open and inside there will be the keys to open the box on top of the podium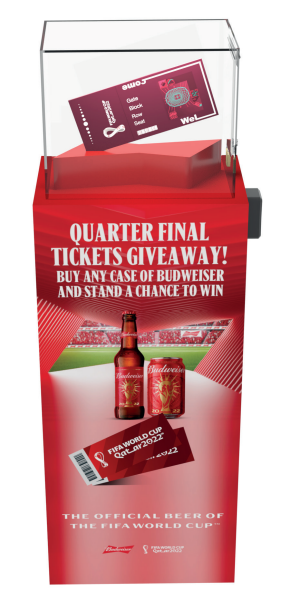 The important bits:
This comp is open from September 15 until October 31
Participating stores: (Dubai, Ras Al Khaimah and Fujairah)
Burj View
Bur Dubai
Marina Walk
Motor City
Springs Shop
Tecom
The Cellars FUJ
The Cellars RAK
Alcohol is sold at African + Eastern stores. You must be 21+, non-Muslim and residents must have a valid liquor licence to purchase alcohol. Tourists can purchase alcohol by showing their original passport.