Latest
WIN! Tickets To The ICC Men's T20 World Cup 2021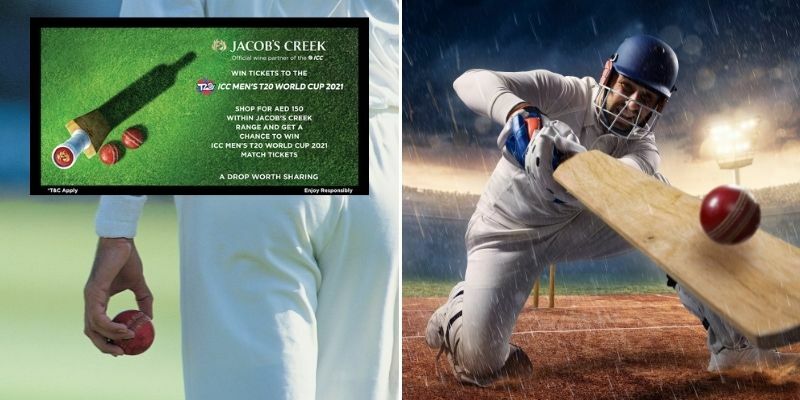 Yaassss gang, it's nearly the long weekend and we are BUZZING!
Not ONLY do you have not one, not two, but THREE beautiful days to make this city your playground, but Windmill Cellar is giving you the chance to win tickets to ICC Men's T20 World Cup 2021 and entering is a dolly!
The Ghantoot cellar, which will be open all through the holidays (9am-10pm!), and they've stocked up on OFFERS to guarantee you big bargains. The store is just 20 mins from Dubai, and as you're probs aware, there are NO border restrictions and NO PCR required to get there. Easy as! And wait till you see the deals:
Spend AED150 on anything from the Jacob's Creek range and get a chance to win T20 Cricket World Cup match tickets!
Spend AED250 – And get one bottle of spirit totally FREE
Spend and drop your business card to stand a chance to win a bottle of premium spirits or bottle of bubbles weekly
Spend AED150 for a chance to win T20 Cricket World Cup match tickets!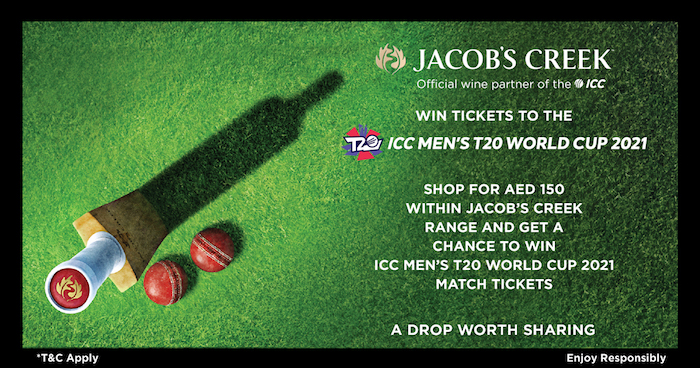 You can win online too! Simply, like & share and tag your friends to join Windmill's online giveaway
2 winners will be announced at the end of the month and both will win a case of hops, a bottle of spirit, and a bottle of rose. Not too shabby for an online comp!
There's also a sale right now up to 40% on drinks – vino, hops, and spirits. If there was ever a time to head to Windmill to stock up, that time is now, friends!
The important bits:
Find Windmill Cellar, Ghantoot here
Open 7 days a week daily from 9am – 10pm
Don't want to drive all the way? You can even order via the Windmill app. If you're in Abu Dhabi, delivery IS available for you. Just place an order at shop.windmillgt.com before 5pm to get drinks delivered to your doorstep on the same day with free delivery!
Get a free bottle on orders above AED 250!
Contact deets: 056 538 9582 & 056 538 8096
Windmill Cellar sells alcohol, you must be a non-Muslim to purchase alcohol here