Advent Calendar 2021
Day 19: WIN! A Fab Christmas Eve Dinner For 4 At World Of Curries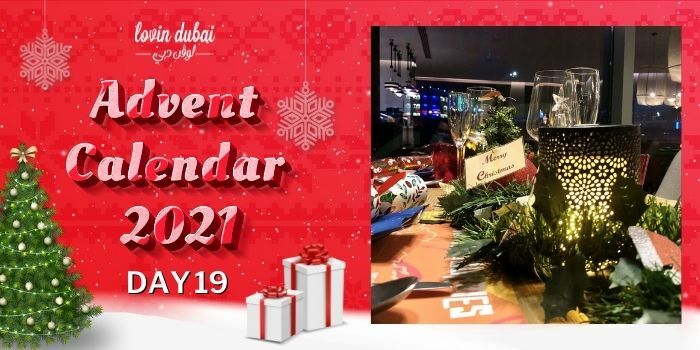 The Lovin Dubai Advent Calendar is 24 days of prizes. Tune in every day until December 24 for your chance to win one of 24 BIG prizes!
Round up your Dubai family, we have one helluva' fun way to ring in the festivities on December 24!
Turning your usual Christmas eve on its head, this is a unique pre-Chrimbo party where you can tuck into some of the best curries in town with your crew.
World of Curries has announced a Christmas curry-themed feast at the World of Curries Restaurant, Aparthotel Adagio, Dubai, Deira. It features an amazing curry feast, with 0%-alc premium grapes and hops (love this addition!), and to add to the festivities, the main man himself SANTA is going to drop in for a visit. Starting from AED159 per person, kids between 6-12 years old get 50% off – perfect!
Win a Christmas Eve Dinner for 4 worth AED636
The delightfully festive deals you need in your life – a gift from World Of Curries!
Tuck into 4-course festive menu with your Dubai family, featuring 0%-alc premium grapes and hops
Christmas Eve Dinner at AED 159 per person
Christmas Day Lunch at AED 159 per person
New Year's Eve Dinner at AED 159 per person
Coming with a group? Book for 5 and pay for 4
Note! If you win, advanced booking is required…