World Cup
An Indian Mom Drove All The Way From Kerala To Doha To Watch Messi Play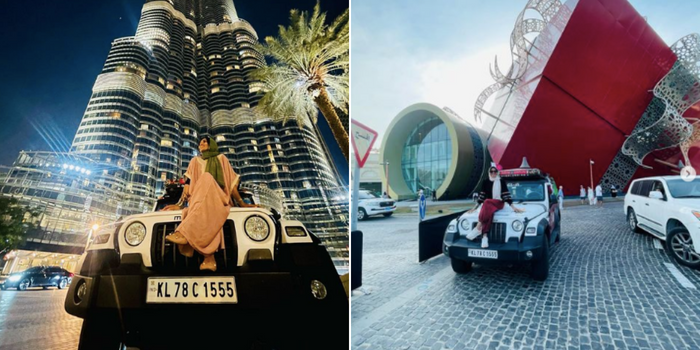 A football fan from India is making headlines for driving from Kerala to Doha to support Messi.
The mom-of-five also brought her children along in her SUV as she drove 3,000km from Kannur to Doha to watch her favourite team.
The journey began on October 15
Najira headed to Mumbai via Coimbatore and caught a ship to Oman. She then drove through the UAE and Saudi Arabia before entering Qatar.
And, of course, she took a few stops in the UAE to see some of the most iconic sites here.
View this post on Instagram
She has been documenting her 49-day trip
The Qatari government waived off all charges and welcomed her at the Abu Samra border between Saudi Arabia and Qatar.
View this post on Instagram