Cafe
Themed Cafes Worth Checking Out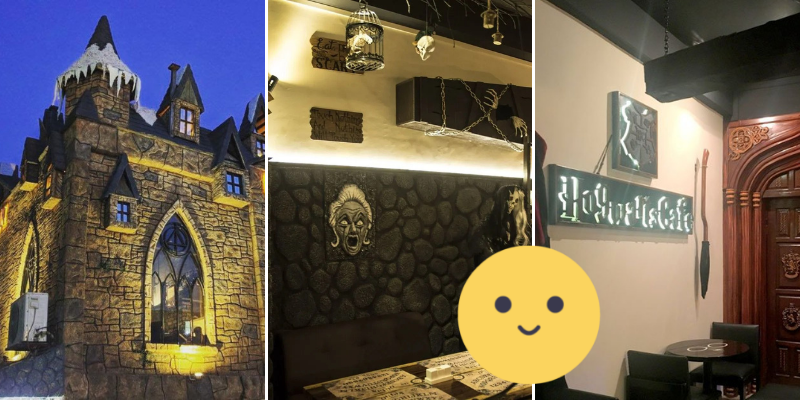 Islamabad is the most recent city to be struck by this new concept of themed restaurants, and these are the most popular and visited cafés in town.
Theme conceptual restaurants tend to do well because Islooites LOVE change and REALLY want to see new ideas and things that take them to a whole new world!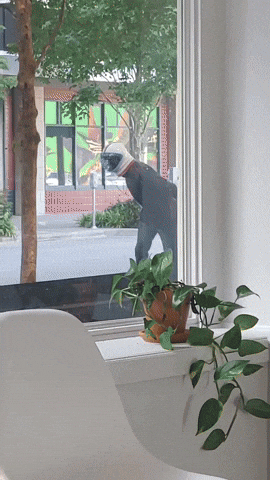 King's Landing Café
Game of Thrones?! That's right! Islooites and Pindiites, there's another café nearby named King's Landing Café and Grill in Phase 4, Bahria Town Islamabad. Started by five recent grads who were so enthralled with Game of Thrones that they felt free to turn it into a company! It should come as no surprise that the menu items are inspired by Game of Thrones.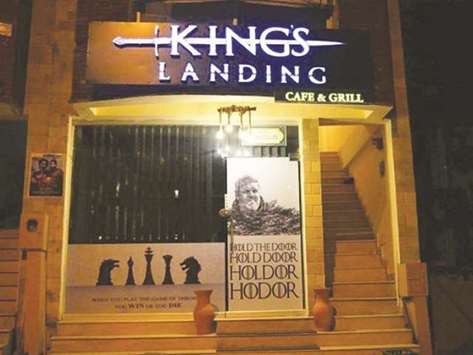 Hogwarts's Café
Keep your wands and hats close at hand, potter heads, for something strange has arrived in Islamabad. Hogwarts's Café – Harry Potter-Themed Café It's hard to imagine, but the much-loved wizard and youth figure now have a cafe in PWD, Islamabad, near Bahria Town. The place is excellent for a potter head to plop down and recall the book with other potter heads, with extracts from the books hanging from the roofs, wood chandeliers, and photographs of the inhabitants of Hogwarts.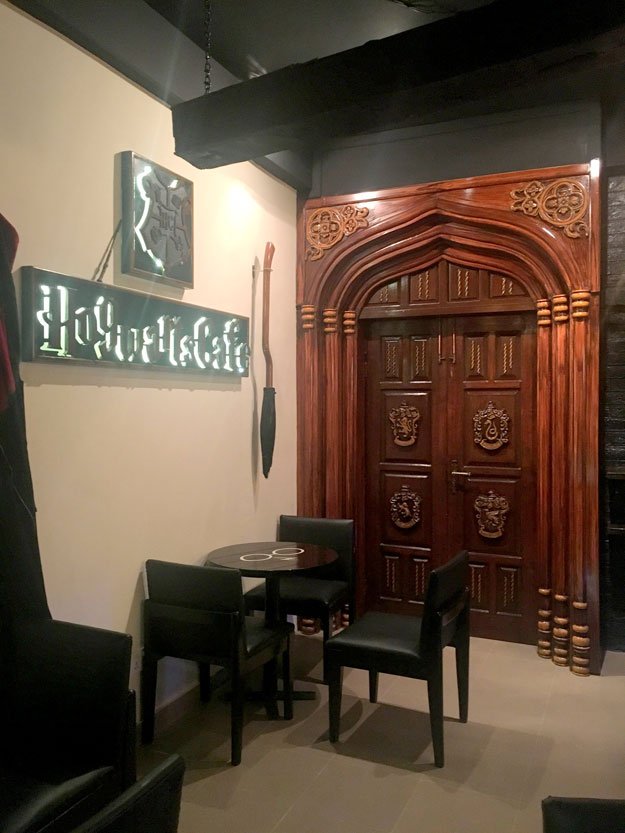 Café Crossbones
Do you feel compelled to leap from your seat? Then Café Crossbones, Islamabad's newest and most scary cafe, located on PWD Street, is a must-see for you. It's a nightmare for everybody and everyone, with terrifying dolls, skulls, awful wall hangings, and horrifying tiny animals copied on your meals! It appears as if someone or something is always watching you, and you have no clue what may cause you to jump out of your seat.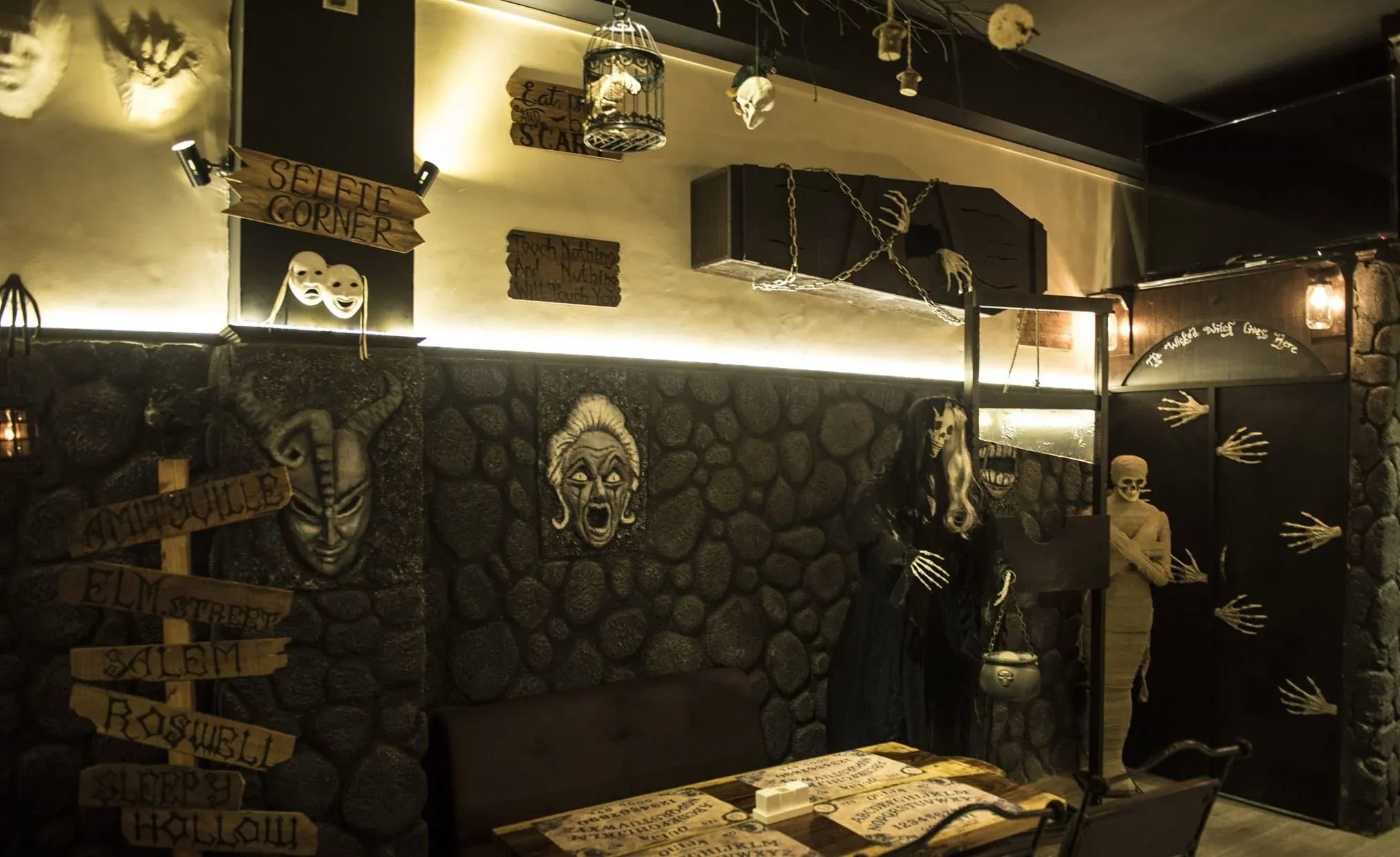 The Smokey Cauldron Café
Another café for Potter heads is The Smokey Cauldron Café is located in F6-Markaz. The Smokey Cauldron is one such restaurant that pays homage to the cultural phenomenon that is the Harry Potter series. It's named after Diagon Alley's Leaky Cauldron, which served as a link between the Wizarding World and the world of the muggles in the books.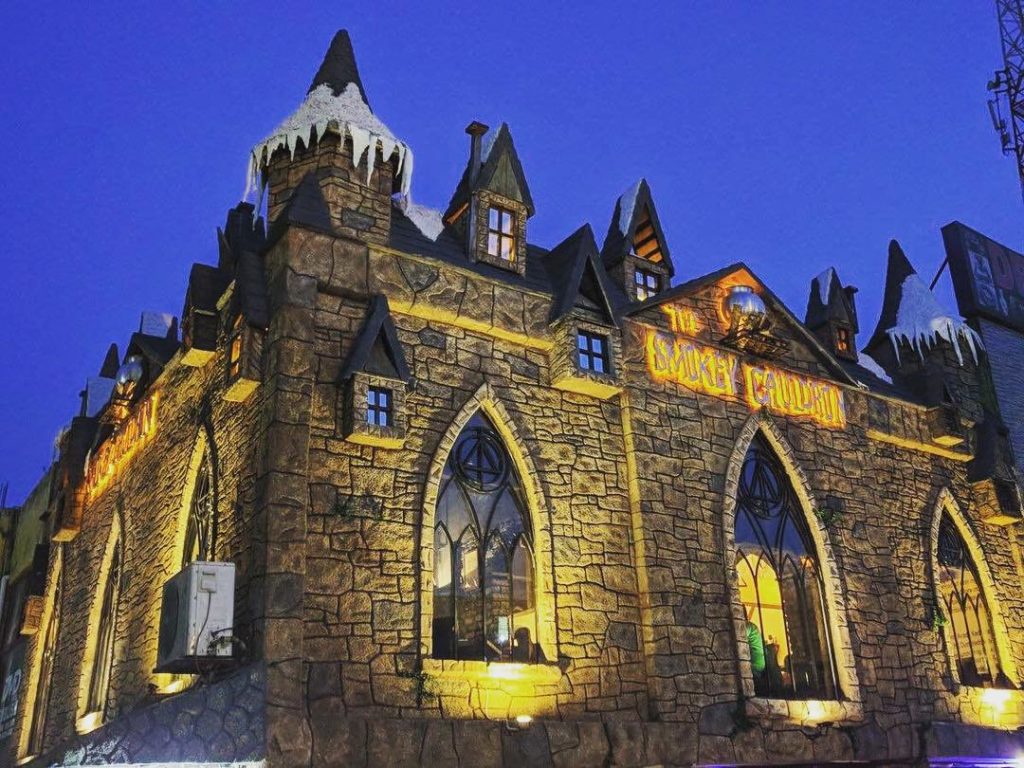 Don't Islamabadis just LOVE places that are out of the ordinary!