Latest
YouTube Services Got Blocked In Pakistan?! AGAIN?!
YouTube service was blocked in some parts of Pakistan, on Tuesday, ahead of PTI Chairman and former Prime Minister, Imran Khan's, address in Peshawar. And this isn't even the first time anything like this has happened. YouTube services are often tend to get blocked by the government following Imran Khan's address. You can iumagine people's distress over this blockage in YouTube services considering how YouTube and Tiktok are now the main source of news for the new generation. Not just for news but, for many, if not all, primary source of entertainment is now YouTube.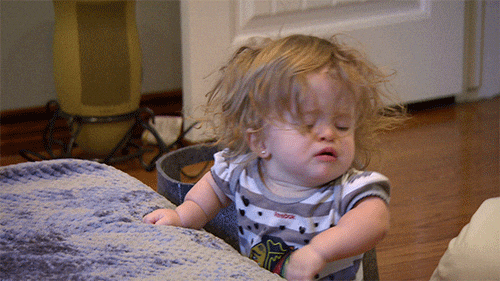 Oh God the stress! We can imagine.
An organization that tracks internet outages, NetBlocks, confirmed on twitter that YouTube was in fact disrupted. They took to twitter to mention how this comes as former PM Imran Khan appears on screen to live stream a speech on the platform.
⚠️ Update: Metrics confirm that YouTube is disrupted on multiple internet providers in #Pakistan as former Prime Minister Imran Khan live streams; the restrictions come despite the lifting of PEMRA's ban on Khan's speeches by the Islamabad High Court

📉 https://t.co/mFBehYjlnY pic.twitter.com/uYnGwbNG6M

— NetBlocks (@netblocks) September 6, 2022
However, we believe that this confirmation, by NetBlocks, was not even needed. A number of twitter users already showed up to break the news of the service disruption which was messing with their entertainment. Moreover, PTI and other party leaders also took to twitter to express their frustration saying how this promotes anything but freedom of speech.
The @YouTube ban in Pakistan won't block us or @ImranKhanPTI : #EnoughlsEnough ! #PeshawarJalsa pic.twitter.com/p0oNHqP9DX

— PTI (@PTIofficial) September 6, 2022
Dear @PTAofficialpk Chairman,
Can you please explain the #YouTubeDOWN episode from yesterday. Islamabad High Court had ruled that Imran Khan's speeches can be shown LIVE. Why this @YouTube censorship then for #PeshawarJalsa? This affects country's IT sector! #AmirBajwaJawabDein

— PTI (@PTIofficial) September 7, 2022
Freedom of Power, not speech. #YouTubeDOWN

— Ihtisham Ul Haq (@iihtishamm) September 6, 2022
Oh, this is SERIOUS serious.
A LOT of people rushed to twitter immediately to check whether it was just their platform acting funny or was it happening with everyone. People shared their distress but most of all everyone was busy sharing memes and having fun with the situation.
Me running to Twitter after seeing YouTube down like:
#YouTubeDOWN pic.twitter.com/wir4mepcrv

— Abdukee (@abdukeemusic) September 6, 2022
People coming to twitter to check if everyone else's #YouTube is also down#YouTubeDOWN pic.twitter.com/MRGxkrR6z0

— SAAD (@Fallen_x_King) September 6, 2022
Me coming to twitter to check if everyone else's YouTube is down or is it just me:#YouTubeDOWN pic.twitter.com/znLjPG0FXz

— SAAD (@Fallen_x_King) September 6, 2022
Twitter headquarters rn:#YouTubeDOWN pic.twitter.com/EtRnrdqoSv

— Hamza (@dfa_hoo) September 6, 2022
Twitter must have been grateful to the YouTube ban.
If you thought this would stop our people from accessing YouTube then your are wrong. There is no way that Pakistanis won't immediately find a solution to a problem that directly affects them. People were quick to share VPN to use to access YouTube. We are not called jugaadi for no reason.
YouTube is down in Pakistan but it is not a big deal.#YouTubeDOWN pic.twitter.com/G5IIoZuWt7

— Ⓩ︎Ⓐ︎Ⓡ︎Ⓡ︎Ⓐ︎Ⓡ︎ Ⓐ︎Ⓑ︎Ⓡ︎Ⓞ︎ (@its_zarrar07) September 6, 2022
Bob the builder who? It's Pakistanis the fixers from now on.
Even though the YouTube services were blocked and it was difficult to view Imran Khan's address, people accessed Twitter space, Instagram and Facebook to watch the address.
They tried to stop viewership of Chairman Imran Khan's speech via #YouTubeDOWN but we ended up getting record viewership on Twitter Space, Instagram and Facebook. Will they ban these platforms in next speech too now? #PeshawarJalsa #فوج_بھی_میری_ملک_بھی_میرا

— Jibran Ilyas (@agentjay2009) September 6, 2022
Youtube ban, Internet throatling se kya ho ga, besides damage to IT sector?

Whoever is suggesting YouTube ban is literally living in 90s..#YouTubeDOWN pic.twitter.com/e2NepZP7pv

— m.Bilal (@colspot_1993) September 6, 2022
If you were trying to access your YouTube and could not do it, now you know why. We hope you did not take it all out on your poor wifi. Always make sure to check twitter before making a conclusion against your poor wifi because you will always find people like yourself on twitter. This is "Jugaad ka daur." 🤭
Me after blaming my wifi/net connection for #YouTubeDOWN pic.twitter.com/OqnadegUfl

— SAAD (@Fallen_x_King) September 6, 2022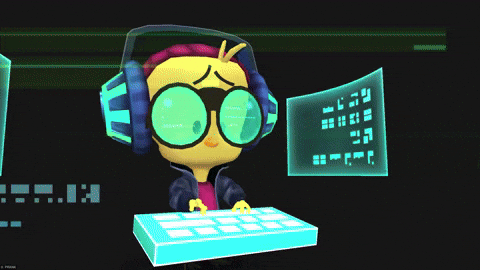 Waiting for Pakistan VS Afghanistan match happening tonight? Click here to check out some of the best reactions to PakIndia match while you wait!