Fashion
Chantilly: Dream Bespoke Tailoring NOW in Islamabad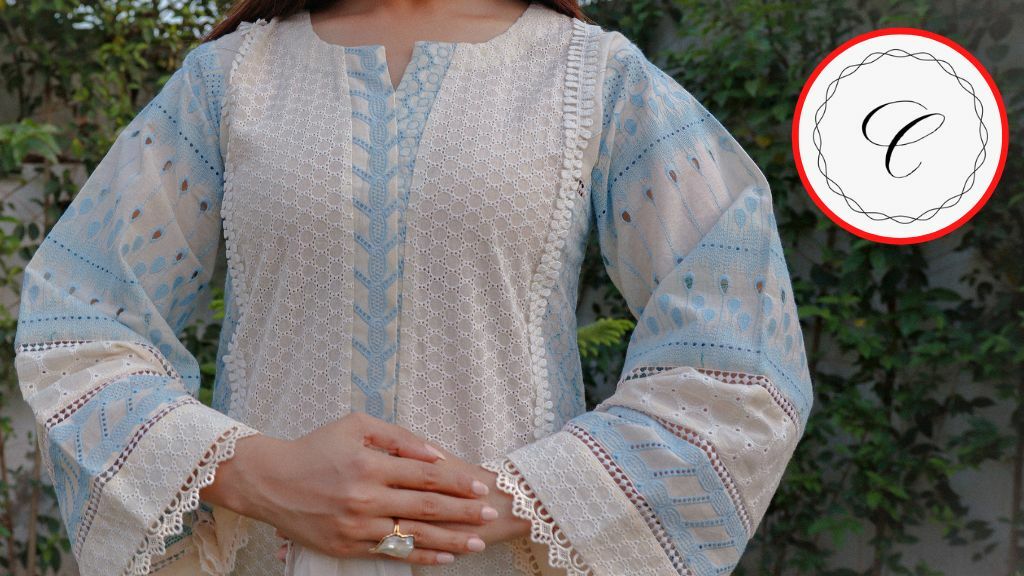 Chantilly by Rida Khan is an up and coming fashion brand that merges graceful aesthetic and traditional elements with contemporary designs.
Karachi-born and raised Rida Khan got her first foray in fashion with the conception of Chantilly some eight years ago. Khan first became aware of her penchant for fashion when she would be given compliments on her graceful style when she served as MNA for the Parliament of Pakistan.
However, it wasn't until she moved to Canada that she noticed a dearth of modest clothing options. The realisation jolted her into expressing her style and creativity through designing.
Chantilly's expression aims to redefine traditional elements of South Asian fashion in the contemporary era. The synergy in their fashion aims to tell stories of modern sophistication while retaining Pakistani elements.
Chantilly's brand NEW collection is TO DIE FOR!
The vision behind this blue and white outfit is motia ke phool. A gentle reminder of childhood and refashioned 90's, it would be a GOLDEN addition to your closet! The beauty of this outfit lies within its simplicity – a rendition of our mother's closets from their youth!
What a wonderful throwback to 90's fashion!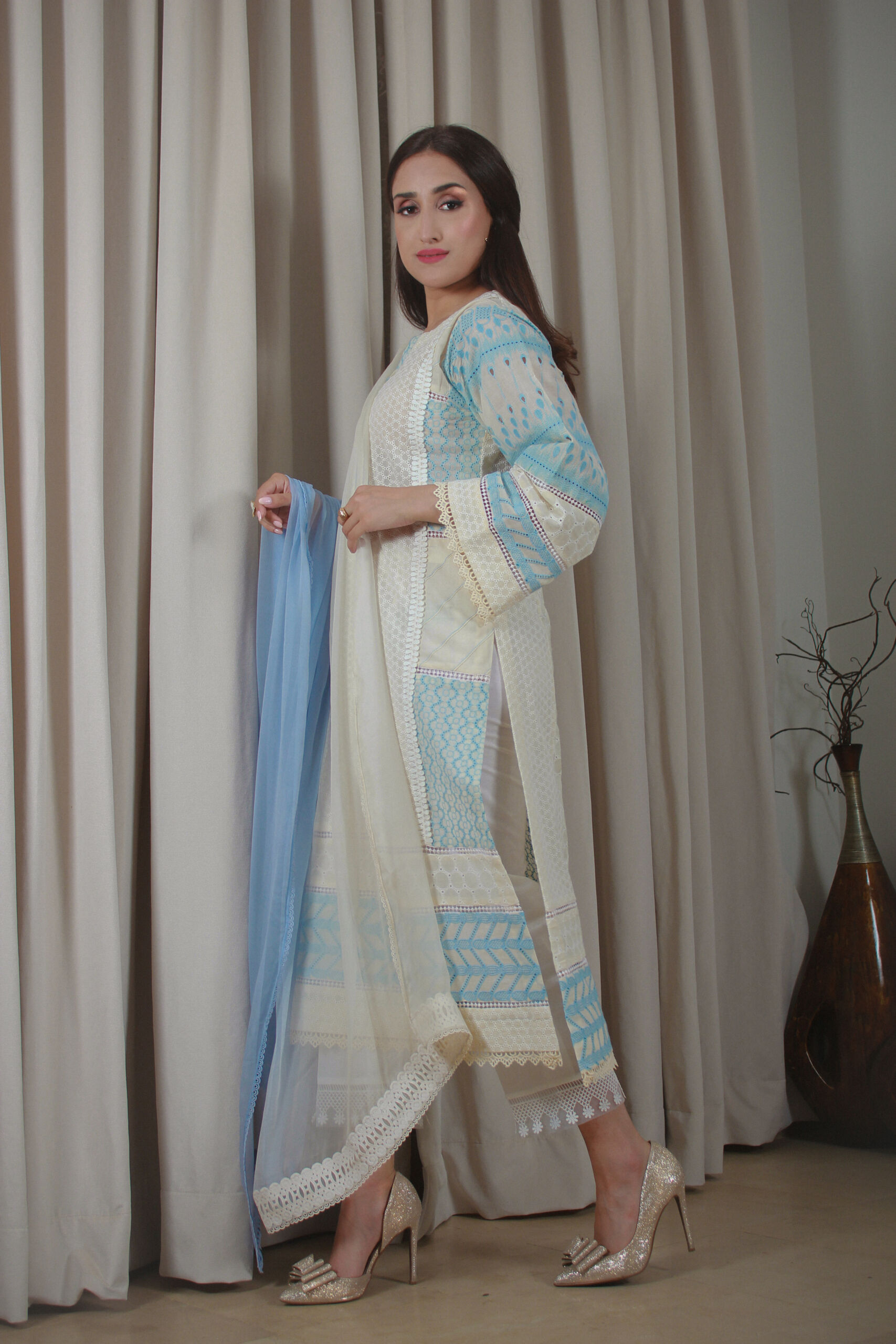 This beautiful dual-tone outfit comes with a sky blue and white tie-dye chiffon dupatta. The suit is seamlessly gorgeous, elevating your natural beauty through its light-on-the-eyes tones. This is exactly what you want to be wearing this summer!
A MUST HAVE in your summer closet!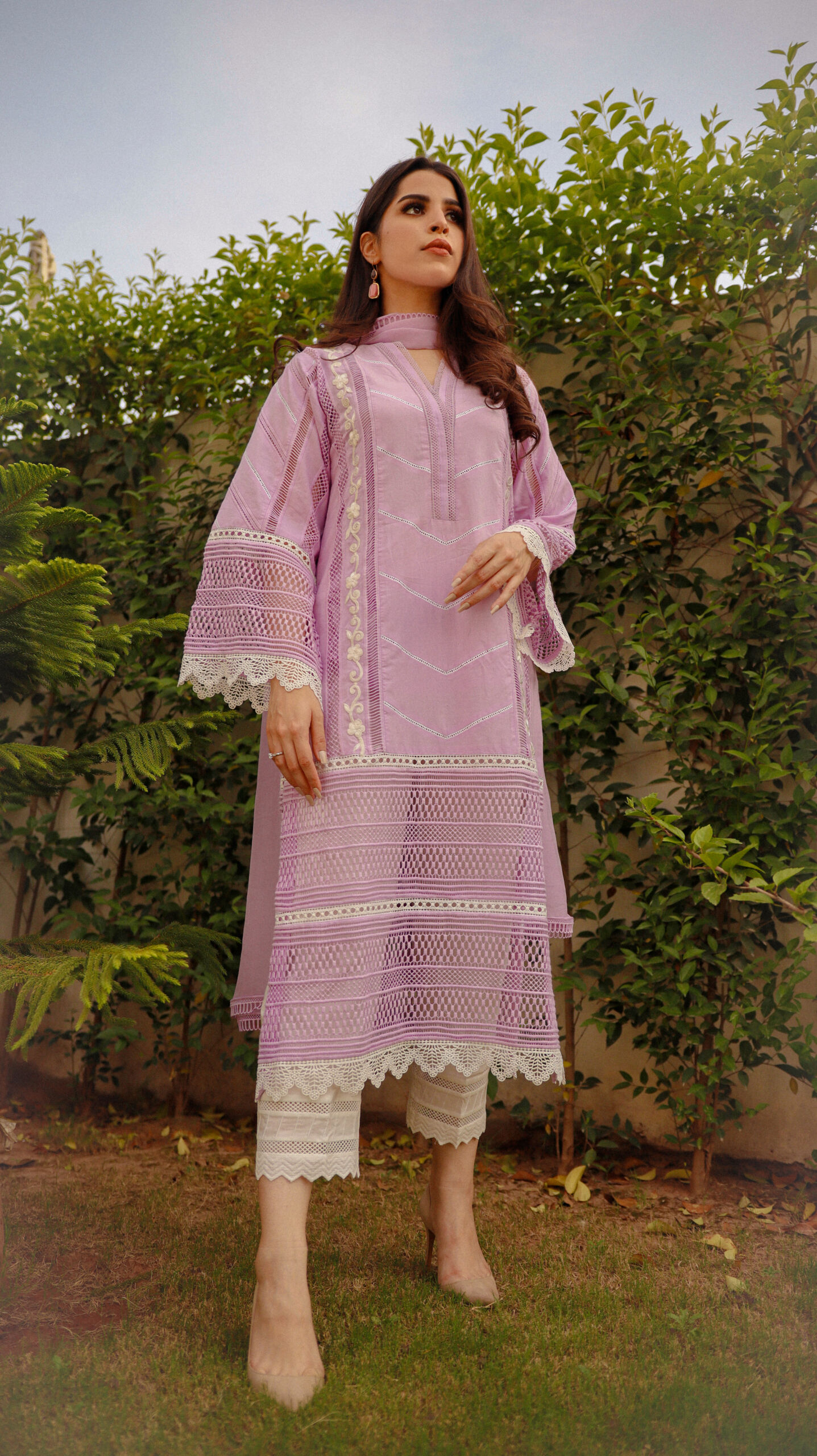 This enchanting purple eyelet cotton lawn suit comes embellished with lace accents and is the PERFECT summer outfit. Light, breezy and effortlessly unique, you're guaranteed to look like a MILLION bucks in this! We can't get over the detailing on this piece..it's SO different!
The right color brings out everyone's personality!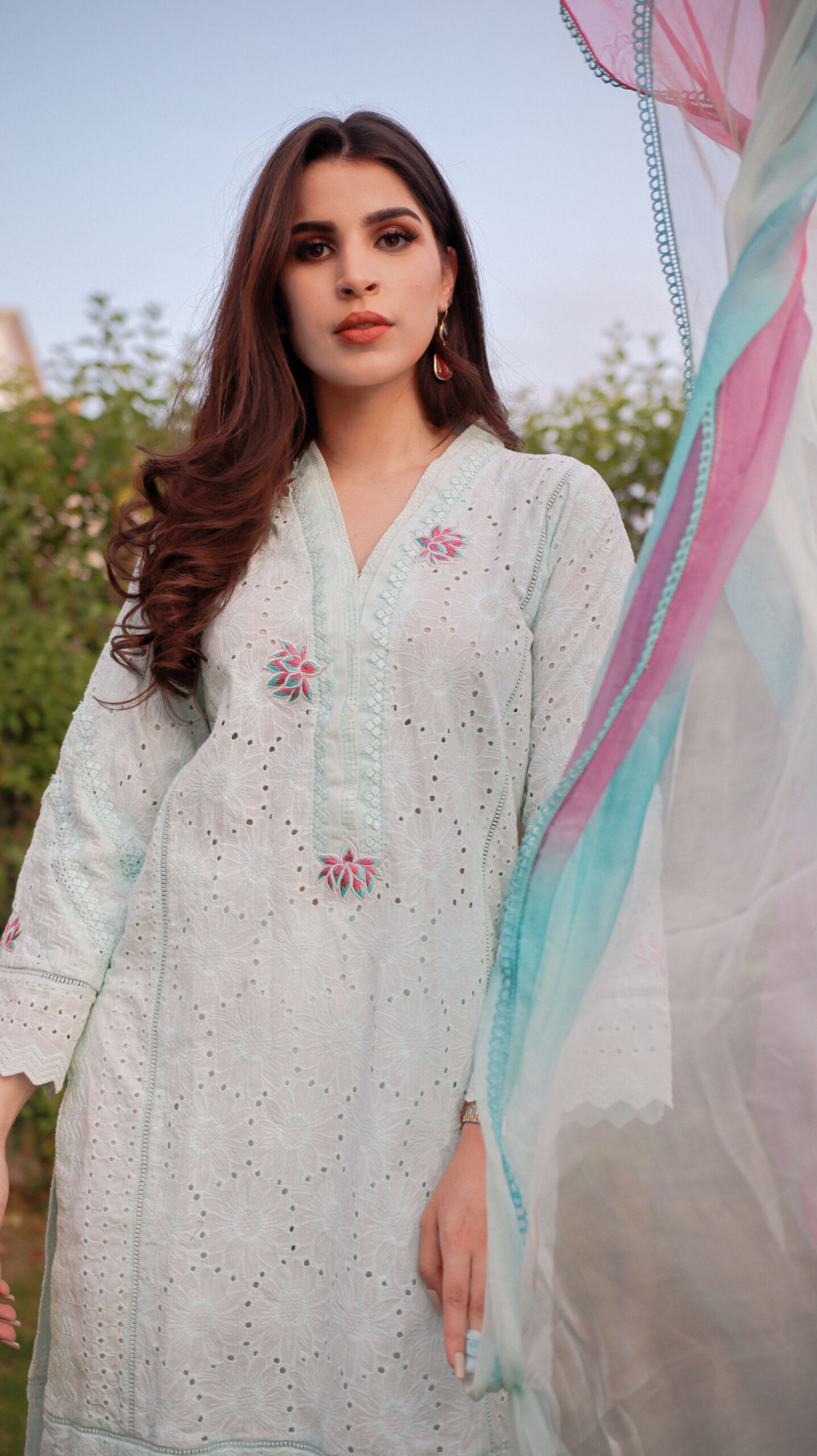 Chicken-kaari is the trendiest cloth on the block and Chantilly is all on board! This dual-tone purple and blue chicken-kaari suit exudes confidence while striking the perfect balance with grace. The lotus embellishments on the kameez add a serene depth and layer to the design. Tie-dye dupattas are the trend of the season, and this outfit is right in line!
BRB…ordering this outfit now!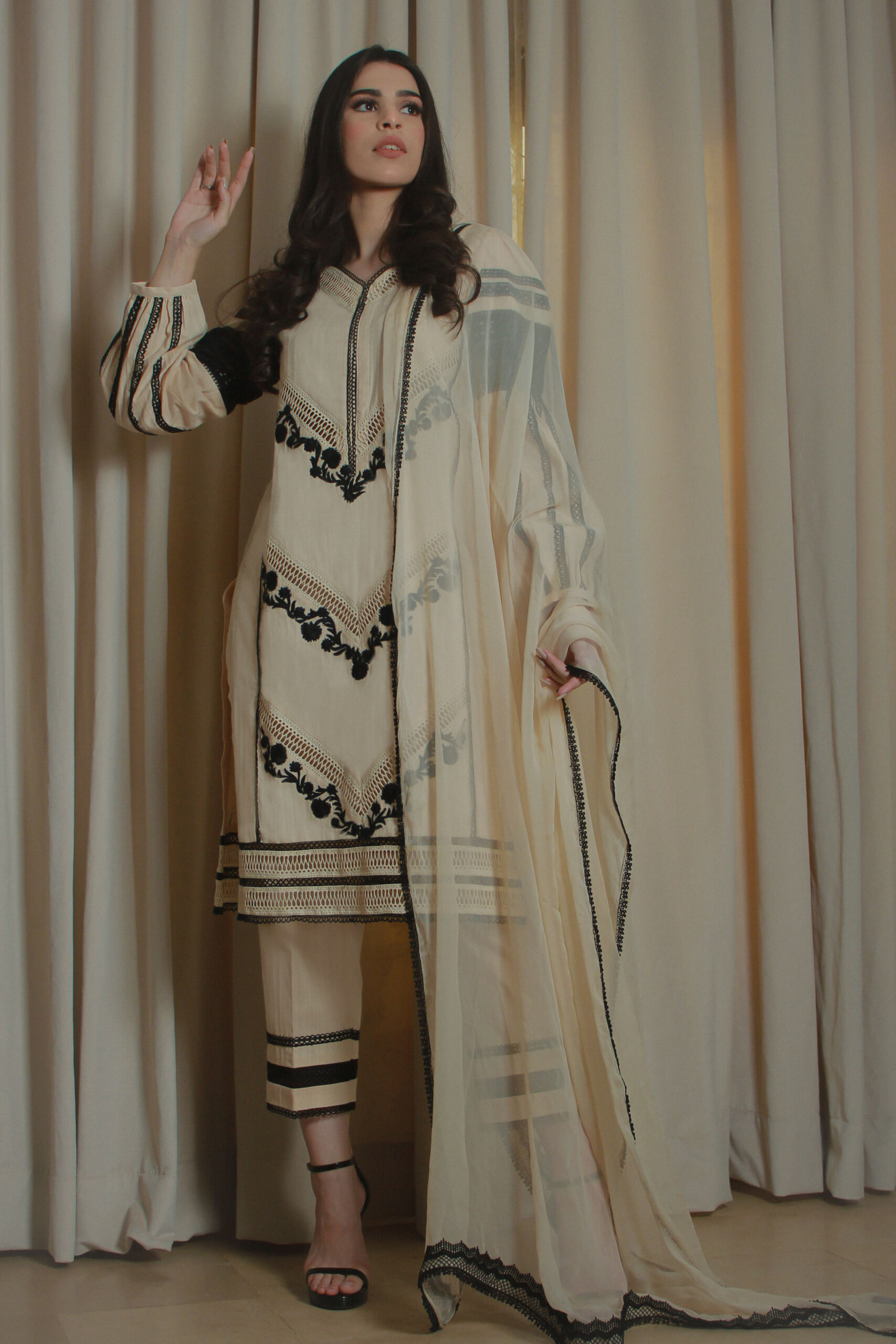 Are you bored of the same old designs being refashioned each year? Are you tired of scrolling through heaps of lawn fashion brands only to be disappointed by the results? Have you been hearing bad reviews about buying clothes online? Don't worry at ALL! Chantilly by Rida Khan has got you covered…this UNIQUE design is an eye-catching blend of lace, karrhai and billowing sleeves!
One of the best contemporary and traditional fusions we've EVER seen!
It doesn't matter if you need something to wear to a luncheon, get together or dholki! Chantilly by Rida Khan it all. Check out this blue and white embroidered suit that will surely elevate your look – classy, chic and comfortable, these designs are the NEW go-to!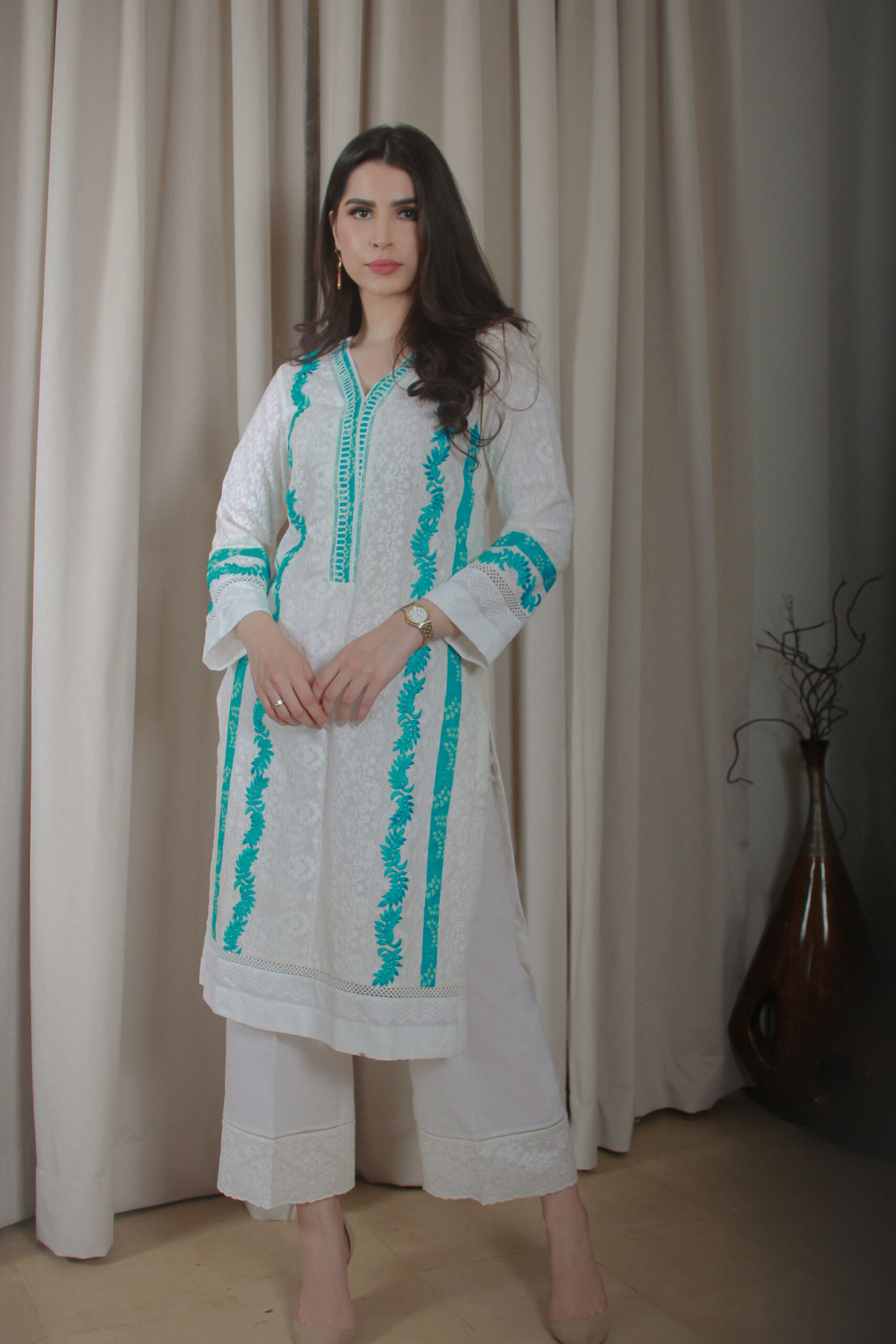 We are in LOVE with the color selection!
The BEST part about Chantilly by Rida Khan is that they offer custom and bespoke tailoring made to YOUR specific tastes! How AWESOME is that?
Oh, and we almost forgot to tell you! They also offer the most ADORABLE clothes for kids of all ages too. You can get clothes for your children in beautiful bespoke designs, made with the BEST quality fabrics.
Check out some of their children's clothes:
View this post on Instagram
You can check out more of their Eid collection on their Instagram page.
To know more about BEST places to shop, CLICK HERE