Announcements
Just Months After Launching Saudi Arabia's Ehsan Platform Raises Over SAR 1 Billion In Donations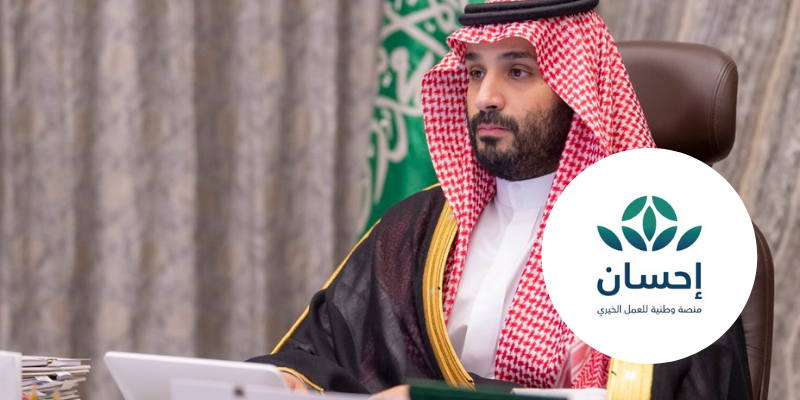 The National Platform for Charitable Work (Ehsan) was launched about five months ago and has already contributed a lot to development work within the kingdom and abroad.
It recently reached a new milestone with a boost of SAR 10 million coming from Crown Prince Mohammed bin Salman, taking the total amount of donations to a whopping SAR 1 billion.
لحظة تبرع سمو #ولي_العهد الأمين لمنصة إحسان الخيرية بمبلغ 10 ملايين ريال، لتتخطى التبرعات للمنصة المليار ريال.#احسانك_مليار
pic.twitter.com/KRbexsEX08

— تاريخ آل سعود Alsaud History (@Alsaud_History) September 11, 2021
This isn't the first time that the Crown Prince has donated to the platform.
Previously, during the launch of the project, King Salman and Crown Prince Mohammed bin Salman donated SAR 30 million.
قصةٌ ليست لها نهاية؛ فالمليار ليس إلا البداية..#إحسانك_مليار pic.twitter.com/31lbrIS9pl

— منصة إحسان (@EhsanSA) September 11, 2021
We browsed through the website and they have some pretty amazing donation drives running at the moment.
There are a variety of projects to select from, including drilling much-needed bore wells in Somalia and offering eye procedures for the poor, as well as vaccinations and life-saving treatments for children.
This website supervised by the Saudi Data and Artificial Intelligence Authority (SDAIA) has really created an amazing platform allowing us in Saudi Arabia to donate to causes we otherwise wouldn't have been able to—literally at the click of a button.
So, what are you waiting for?