Feature
Here Are Some Of The Big Brands That The PIF Owns Stakes In Apart From Newcastle United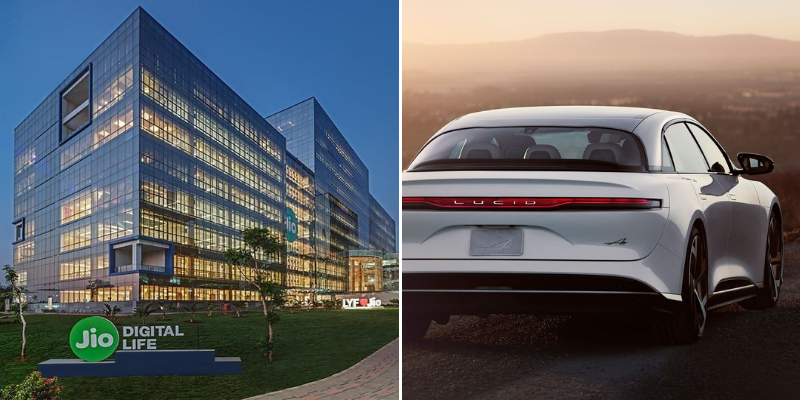 After a consortium led by the PIF completed a buyout of English football club Newcastle United, a lot of people have been talking about Saudi Arabia's sovereign wealth fund, the PIF. But that isn't its only international investment, the PIF owns in stakes in many global companies and here are a few.
Lucid Motors Inc.
PIF invested $1 billion in Lucid in 2018, giving it controlling ownership in the California-based business at a time when it was still developing sophisticated premium electric vehicles. As Lucid readies to roll it its first cars soon it is estimated that $1 billion that PIF poured into the company initially is now worth around $15bn. Those are some amazing returns right there.
View this post on Instagram
Jio Platforms Ltd.
The Public Investment Fund owns 2.32 percent of Jio Platforms Ltd, India's biggest digital services firm. The PIF is believed to have spent $1.5 billion on the purchase.
The Public Investment Fund ("PIF") to invest ₹ 11,367 Cr. in Jio Platforms.#MukeshAmbani #Reliance #Jio #DigitalIndia #JioDigitalLife #WithLoveFromJio #JioPlatforms #PublicInvestmentFund #PIF pic.twitter.com/FjXu0hjkDW

— Reliance Jio (@reliancejio) June 18, 2020
Reliance Retail
For $1.3 billion, the sovereign wealth fund purchased a 2.04 percent interest in Reliance Retail Ventures Ltd.n, India's largest retail firm. This was the PIF's third investment in Indian billionaire Mukesh Ambani's conglomerate.
Today we announce an acquisition of a 2.04% equity stake in Reliance Retail Ventures Limited, India's leading retail business. We're excited to be part of their journey to galvanize India's retail sector. Read more: https://t.co/HELs8NBSsB pic.twitter.com/oUKLaNz56U

— Public Investment Fund (@PIF_en) November 5, 2020
Magic Leap Incorporated Company
Magic Leap, Inc. is an American firm is behind Magic Leap One, the head-mounted virtual retinal display that superimposes 3D computer-generated images over real-world objects. The PIF made a $400 million investment in the firm.
View this post on Instagram
Uber Technologies Incorporation
PIF was an early investor in Uber, pouring in $3.5 billion investment three years before the company went public in 2019.
View this post on Instagram
Kuwaiti Food Co. (Americana)
Americana, a Kuwaiti food conglomerate, is 50% owned by the PIF. If you've ever lived in the Gulf, you'll know how massive this company really is.
View this post on Instagram

Live Nation
Live Nation is the largest concert producer in the world. The Public Investment Fund of Saudi Arabia is believed to be Live Nation's third-largest investor. The sovereign wealth fund purchased 12.3 million shares for approximately $500 million on the open market, giving it a 5.7 percent stake in the live-entertainment behemoth.
View this post on Instagram