Feature
Saudi's Expo 2030 Proposal Video Is Out And It Looks AMAZING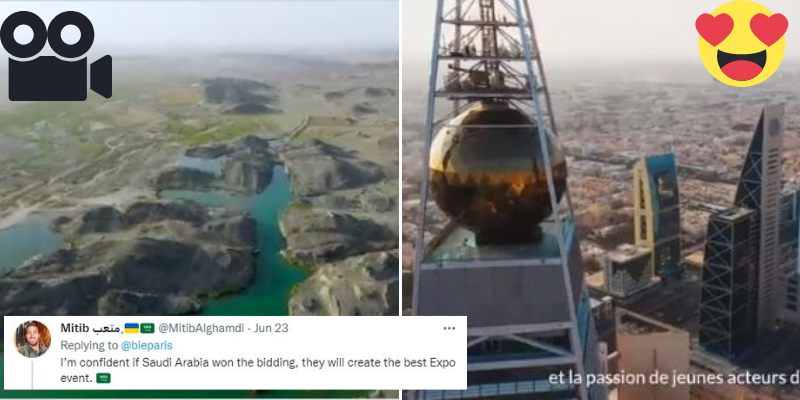 If you didn't know already, Saudi Arabia is actually bidding to host Expo 2030 in Riyadh and just released the COOLEST promo video
The theme proposed by Saudi Arabia for #Expo2030 in Riyadh, "The Era of Change: Leading the Planet to a Foresighted Tomorrow", has been conceived to encapsulate the optimism of a young generation #BIE170 pic.twitter.com/xbYUNBqxpM

— BIE (@bieparis) June 21, 2022

Under the theme, "The Era of Change: Leading the Planet to a Foresighted Tomorrow," Saudi Arabia combined different clips of it's diverse landscapes to make the most amazing and grand promotional video. The video itself has generated over 9,000 views and eveyone in the comments had nothing but great things to say.
Over 50 countries have bid in support for Riyadh to host the next Expo and it might actually happen
It the recent meeting with the Minister of State for Foreign Affairs of the Kingdom of Saudi Arabia,@AdelAljubeir, @SafirCubaArabia officially communicated the support of the Republic of Cuba for the Saudi candidacy to host the Universal Expo 2030. 🇨🇺🤝🇸🇦 pic.twitter.com/2f9OWLa9zk

— EmbaCuba Arabia Saudita (@EmbaCubaArabia) May 21, 2022
Other countries bidding to host include South Korea, Russia, Ukraine, and Italy. Many suspect that Russia and Ukraine's political tensions will lessen their likelihood to host the event.