Feature
Show Your Saudi Pride With These Local Businesses That Sell The Coolest Merch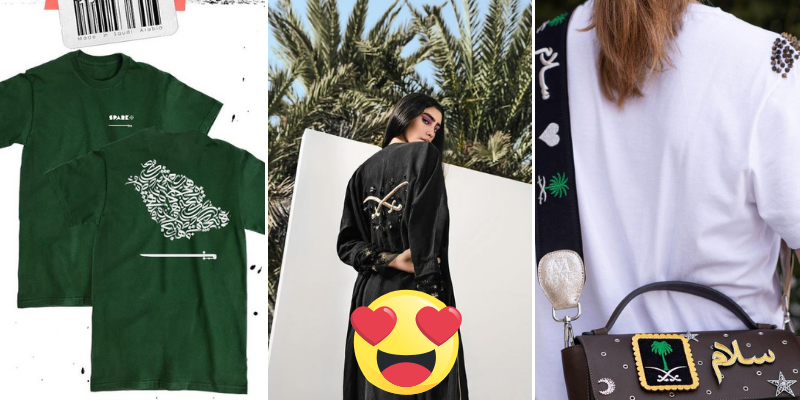 Saudi is home to many creative and unique businesses and this collection of stores is all you need to show your national pride
From eblems, to cool sweatshirts, to even the most beautiful statement jewelry, these startups have got it all. Swipe below to find the perfect excuse to bring out your inner patriotism!
1. Lilian Ismail
View this post on Instagram
Lilian Ismail has the coolest jewlery selection with diverse statement pieces. These Saudi coin-necklaces display a 'glimpse from the past' in all different designs and sizes. You need to check out her collection for these cool pieces that accessorize you for a beautiful tribute to your country.
2. Spark
View this post on Instagram
This local market sells all things 'Made in Saudi' with a crazy selection. From face masks, to phone cases, sweaters, and even backpacks this place is the link to have bookmarked for all things local!
3. Saudi Font
View this post on Instagram
This digital creator makes the most beautiful designs and images of the Kingdom for display. You can grab a phone case with the design of your city, or even a canvas print for the living room! This small business is definitely going to take off with its unique designs displaying the beauty of each city!
4. M I N E
View this post on Instagram

This concept store has the cutest selection for bags, pouches, and even badges with all Saudi designs. Their designs all showcase Saudi pride with emblems, text, and images. Grab one of these beautiful pieces for the next night out!
5. Nabila Nazer
View this post on Instagram
Abayas are always necessary to wear in the Kingdom and if this is the design, then a daily outfit it is! The beautiful map of Saudi Arabia steals the show with its adorable heart in the middle, and is a perfect outfit. Check out Nabila's selection of designs that showcase Saudi pride.