Community
This Avid Traveler Is Enjoying A Tour Of The Kingdom With His Awesome Campervan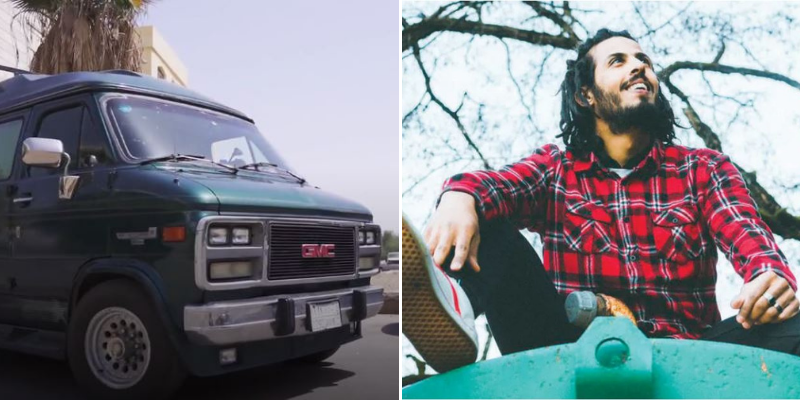 Abdullah Al Qurashi is taking over the Kingdom with the best of travels all thanks to his awesome campervan, Aladdin

After befriending Australian and German world travelers, the 30 year old Saudi was inspired to halt his master's degree to discover the world. Al Qurashi then chose the best travel companion and makeshift of a home: a campervan named Aladdin. As reported by Arab News, the traveler's campervan has all the living essentials from a bed to a sink to even a weather friendly fan.
On his journey to Saudi Arabia the traveler admired the Kingdom's generosity and amazing cuisine

Al Qurashi told Arab News that he had enjoyed waking up to different views and faces of Saudi each morning. The people were the 'easiest-going personalities' he had come across and definitely showcased the best Saudi hospitality. He is currently making his way to AlUla and has hit places like the Red Sea and northern areas of the Kingdom.