Travel
5 Offbeat Saudi Winter Destinations That Are Perfect For The Winter Break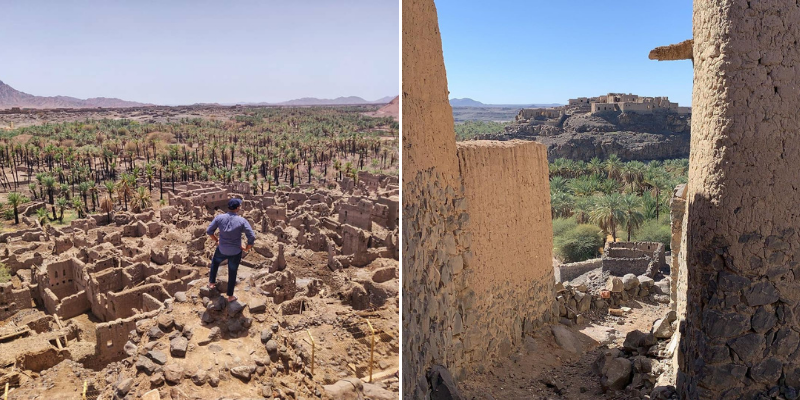 With the two-week winter break approaching, we thought we'd give you a taste of some fun off-the-beaten-path spots to visit with the kids. After being forced to remain away from all of the fantabulous locations the kingdom has to offer due to the pandemic, this will be a well-deserved break.
Buraydah
Who would have thought? But, there's so much that this place packs that you can spend days here. There is a lot of museums, miles of date farms and of course Qassim's famous cuisine to try. The people of Qassim are known for their legendary generosity, so those farms we mentioned earlier, well the owners will probably give you boxes for free without charging a penny or a halala rather.
View this post on Instagram
Khaybar
About a two hour drive to the north of Madinah lies the historic city of Khyber. The scenery is breathtaking, with palm trees interspersed throughout the basaltic landscape. But the main attraction here is not that, it's the many forts that the town houses.
View this post on Instagram
Sakaka
Home to the only airpoirt in Al Jouf's province, the best part about Sakaka apart from the fact that it has decent hotels to stay at is that it is centrally positioned near all of the kingdom's northern attractions. So you'd ideally want to reach Sakaka and then from here you can explore the whole region by means of day trips including to the fabled city of Dummat Al Jandal, the Khanafah Wildlife Sanctuary or the city of Turiaf that's widely believed to be the coldest place in the country.
View this post on Instagram
Jubail
Industrial Jubail isn't the place many would consider to be a travel destination but you'll actually be surprised on the things it's got up its sleeve. First up, there are islands that you can take a bout tour too, then there are its powdery sand beaches that are an absolute must-visit for beach-bums (yes, you can actually swim in them even in the dead of winter) and then there's the historically significant Tarout Island that's just over an hour's drive from here.
View this post on Instagram
Al Namas
It is billed as the wettest place in the kingdom with unusually copiuous amounts of rainfall for this part of the world. The rain has blessed the place with year-round juniper trees and because it is off the beaten path, most of its natural beauty remains intact.
View this post on Instagram