Travel
Here's Everything You Need To Know About Saudi Arabia's Newest World Heritage Site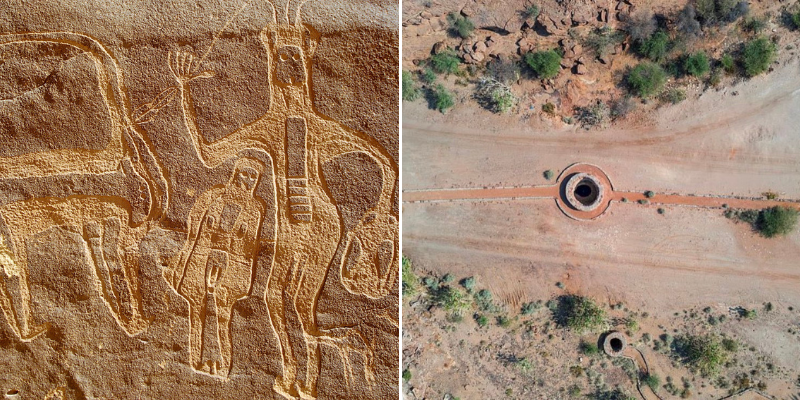 A few weeks ago, we were caught by surprise when another Saudi site (this time a lesser-known one) joined the prestigious list of UNESCO World Heritage Sites. The site was called the Hima Cultural Area and most of us hardly had heard about it. We at Lovin dug up on it and we came across interesting findings that show just how amazing our country's heritage really is. Just to remind you of the tally, Saudi Arabia now has six UNESCO World Heritage Sites, with many more expected to join the coveted list soon as several feature on UNESCO's Tentative List.
The Hima Cultural Area is located on Arabia's ancient caravan routes.
Congratulations to Himā Cultural Area, Saudi Arabia, an exceptional rock art site, for the inscription on UNESCO 's World Heritage List! pic.twitter.com/385Tuyb9Fg

— Mechtild Rossler (@mechtildrossler) July 24, 2021

The rock art here shows cultural continuity of over 7,000 years!
UNESCO honored the Ḥimā Cultural Area in southwest Saudi Arabia for its rock carvings, which depicts plants and animals, as well as human activities, in its panoply of ancient art and writings. The site is located in a mountainous spot along an ancient caravan route. pic.twitter.com/bdlMdJx5dJ

— Saudia Radio (@saudia_radio) August 3, 2021

Travelers through here left a wealth of petroglyphs and other inscriptions.
Het Werelderfgoedcomité voegt Hima Najran Cultural Area in Saudi-Arabië – bekend om de rotsschilderingen- toe aan de Werelderfgoedlijst @UNESCO_NL @ErfgoedPodium #werelderfgoed #unesco pic.twitter.com/dwcsBwr5Jz

— Koosje (@Koosje_NL) July 24, 2021

It is said to be the world's oldest toll station.
located in an arid, mountainous area of southwest Saudi Arabia, on one of Arabian Peninsula's ancient caravan routes. Ḥimā Cultural Area contains a substantial collection of rock art images depicting hunting, fauna, flora and lifestyles in a cultural continuity of 7,000 years. pic.twitter.com/9m9YrGFkR9

— Saudia Radio (@saudia_radio) August 3, 2021

The wells here are over 3,000 years old and surprisingly still have fresh water in them.
The oldest mention of Himā Cultural Area, Saudi Arabia, site was in Al-Hamdani book , who said that Himā is one of the Bani-Alharith Bin Kaab (balharith) tribe water resources. @SaudiUNESCO @mechtildrossler @ARCWH @SaudiUNESCO @ICOMOS https://t.co/GdNLhKGN4T pic.twitter.com/LB381HYmci

— ﮼ يوسف زاهر 𐩺𐩥𐩪𐩰 יוסף Yusuf (@BalharithYousif) July 27, 2021

Someone from way back in history is waving hello here.
Ḥimā Cultural Area, belonging to #SaudiArabia, has been inscribed on #UNESCO's #WorldHeritageList during the Extended 44th session of the #WorldHeritage Committee (Fuzhou, China/Online). #44COM

©️SCTH pic.twitter.com/Zx7RdDmr45

— ARC-WH (@ARCWH) July 25, 2021